WHY PLANT DESIGN?
Plant Design is the art and science of improving interiors by means of a living design object (that is, a plant!). The aim of Plant Design is to create a healthier and more beautiful living environment with plants as the baseline.
Bringing nature into your home has a great effect on your mental, emotional and physical health. The presence of plants lowers blood pressure, increases productivity, creates a more positive mood and improves performance at school and work. In addition, plants have air-purifying properties. And for plants, size matters. The bigger the plant, the greater the positive effect.
PLANT DESIGN MASTER CLASSES
As there are so many different ways to design your home plant-first, and also because we can never get enough inspiration, let us present the Plant Design Masters. We asked seasoned experts in the field of Plant Design to share their secrets. Alexis Tricoire shows in his masterclass 'working with heights' how to make the most of your space by hanging plants at height. Florian Seyd and Ueli Signer tell you all about the wonderful combination of plants and objects in their masterclass 'creating a room of wonder'. Biophilic designer Alexander Bond tells you in his masterclass 'bringing nature closer' how to get in touch with nature. Green designer Philip van Traa tells you in his masterclass 'creating wow' how to create the wow factor with Plant Design. Rose and Caro of Ro Co give you tools in their masterclass to let your creative juices flow.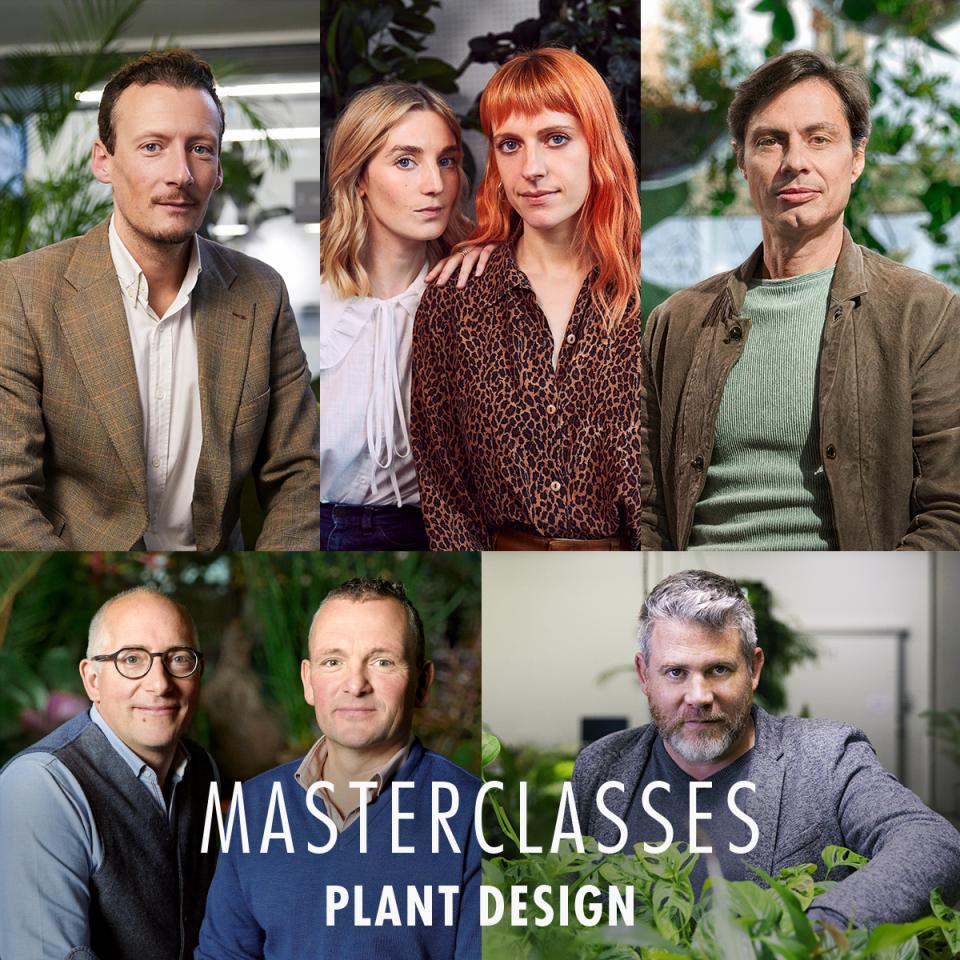 GET STARTED with plant design
Have the Plant Designers made you excited? Great! Now it's time to get to work yourself. If you're inspired by Alexis Tricoire's masterclass, make a plant mobile with Tillandsia or let Scindapsus climb up the walls. Are you interested in the wonderful world of Plant Designers Florian and Ueli? Then create a mini version of the wonder room or create your dream destination in your own home!
MORE PLANT DESIGN
If you're finding it difficult to get started with Plant Design, these six tips will help you on your way. Or follow this Plant Design mini-workshop to find your inner Plant Designer. Need styling ideas? Let these practical tips and examples inspire you. Get inspired by this article to green up your home office, or watch 7 quick Plant Design Hacks in quick video format. 
We wish you lots of success and fun with Plant Design in your home. Share your green designs with us Instagram, Facebook and check Pinterest for regular planting updates, using #thejoyofplants and #plantdesign.