The slender but strong stems of the Bush Daisy - also known by the official name Euryops - are topped by bright yellow flowers. At first glance it looks like the love child of a chrysanthemum and a fern. The flowers stand out beautifully against the dark green leaves with their deep incisions, and look very natural as if they're wildflowers. It's a strong plant that can cope if you forget to water it occasionally, even on a hot day. There's also a variant with grey-green leaves.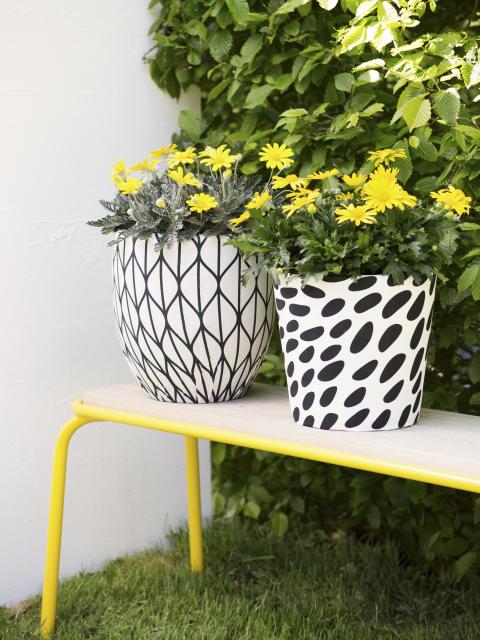 Sunshine on the patio 
The Bush Daisy is a member of the aster family, and in its home country it's a small evergreen shrub that grows between rocks and stones. There are some ninety known species in South Africa.
The plant does well in a bed but is also a useful container plant which can create a lovely corner in your garden. The flowers look just like tiny suns on your patio or balcony and flower from April to October. 
---
Bush Daisy trivia 
The name is derived from the Greek words 'eurys' which means 'large' and 'ops' means 'eye', referring to the flower's big heart.
The common name 'Daisy' comes from Old English 'daeges eage', meaning 'day's eye', which refers to the way the flower opens its petals in the morning and closes them at night.
The plant was given a Royal Horticultural Society's Award of Garden Merit, a prestigious distinction for the best garden plants.