The plant might be called stemless Primula (official name: Primula aucalis) but it certainly does have stems. They're very short because the stem is embedded in the rosette of leaves so that the flowers appear to bloom right on the leaf. They have heart-shaped petals and are often chick-yellow with a slightly darker centre, although there are also cultivated varieties in pale pink and brown, among others. The colours are perfect for creating an Easter mood and the plants do well as spring bloomers both in beds and in containers.  The plant blooms from the start of March until the end of April. 
Popular with the first butterflies 
The stemless Primula is related to the classic Primula with its bright colours, but looks a bit more natural. There are more than 400 species and in the wild you often find the plant in woodland under trees, amongst bushes and alongside streams because it loves damp and shade. The wild stemless Primula occurs from southern Norway to northern Africa. In the east its habitat ends at the Black Sea. Pollination is often done by the Brimstone butterfly which is almost invisible on the plant so it looks like one of the flowers is fluttering away.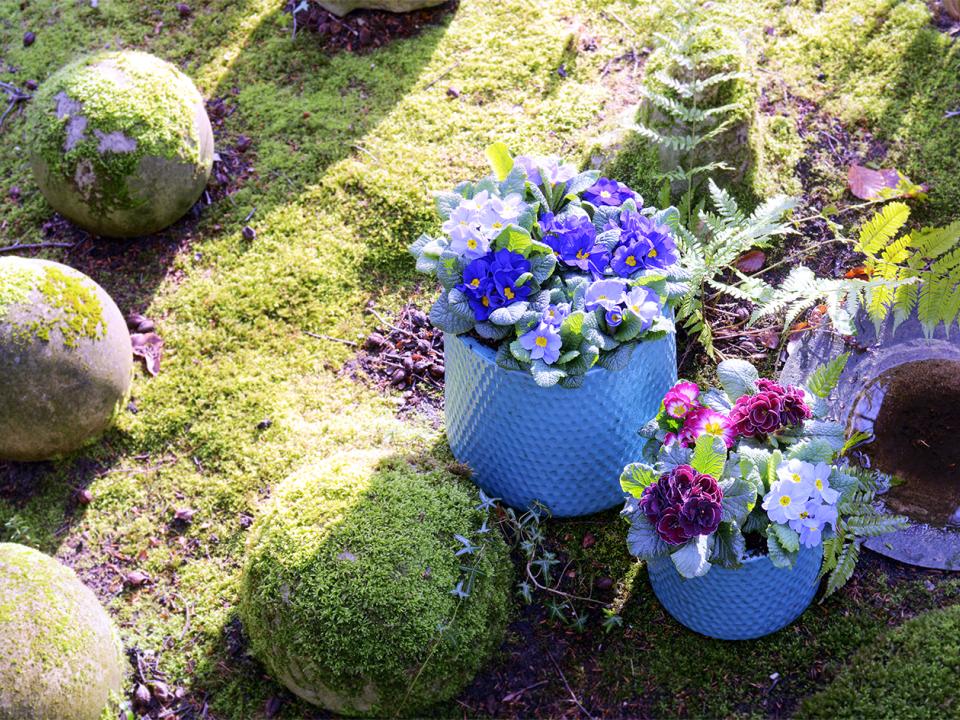 Stemless Primula trivia 
Primula is the diminutive of 'primus', which is Latin for 'first'. It refers to the fact that many species bloom early.

In ancient Germanic cultures the stemless Primula symbolised a 'spark'. It was often the first flower to emerge and 'spark' the earth.

The stemless Primula appears in many old poems and stories. William Shakespeare often referred to the plant - his garden was filled with them.