Shapes and colours
Asplenium Crispy Wave can be recognised by its fresh green shiny upright leaves. If cared for properly, new leaves cheerfully emerge from the heart of the plant. Crispy Wave is part of a large family; there are over 700 species. What is notable about this species is its air purifying ability. The plant not only provides extra oxygen, but also removes all sorts of harmful substances from the air.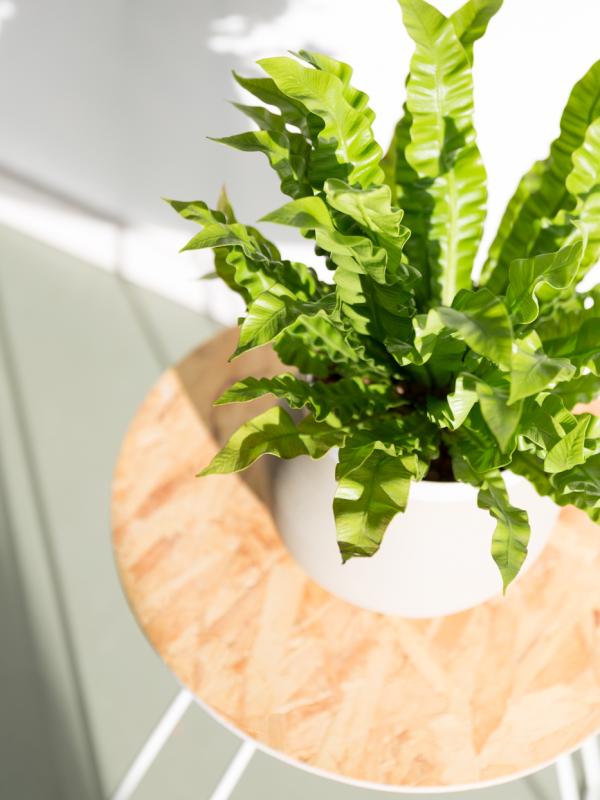 Symbolism
Aspelnium is derived from the Greek word 'Asplenon', which means spleen herb. The fern was used up until the Middle Ages as a healing drink against disorders of the spleen.
Origin
Asplenium is a member of the spleenwort family which can mainly be found in Africa, Australia, Asia and Europe. But this specific plant originates from Japan and Taiwan, where it grows on branches and rocks when it's moist enough.