the perfect indoor plant picnic
The way to your lover's heart is through their stomach - but of course, you already knew that. A Valentine's picnic is therefore an ideal way to surprise your loved one! An outdoor picnic might be a bit chilly at this time of year, so surprise your beloved with an indoor plant picnic instead!
many kinds of love
Love takes many forms. That's why we came up with five indoor picnic variants, for five different kinds of love. Have you been dating recently? This is the ideal plant picnic for flirty love. Have you and your sweetheart been as steady as a rock for years ? Then this is the perfect setting for your picnic. Be inspired by this fiery setting if you would describe your love as physical and passionate. Do you want to celebrate your unconditional love for your family on Valentine's Day? Surprise your children with this cosy plant picnic. Celebrating a close friendship on Valentine's Day? Then let yourself be inspired by this setting.
valentine's bouquet with plants
The colour of love is...green! Surprise your loved one on Valentine's Day with a green love bouquet. We'll help you to pick just the right plants, and have put together a beautiful plant bouquet for you that will make everyone's heart beat faster.
BOtanical valentine's gifts
Do you want to surprise your loved one with a little homemade botanical something? Then make a scented candle, such as this one with rosemary. For an extra thoughtful touch , wrap the candle with this botanical wrapping fabric.
Share your plant love
If you have any great ideas for a botanical Valentine's Day, or want to show us your handiwork, find us on Facebook or Instagram with the hastag #thejoyofplants.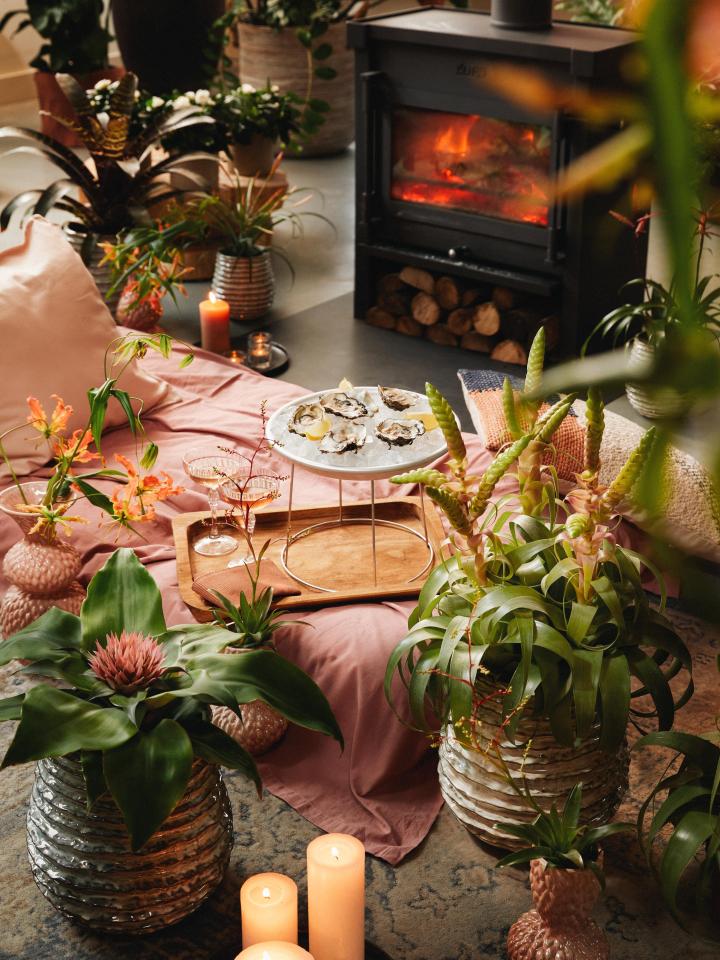 ​