Poinsettia
A theatrical boost
Traditionally, the Poinsettia is exceptionally popular around Christmas, but the Poinsettia, with its theatrical leaves, can also give you a boost during other times of the year.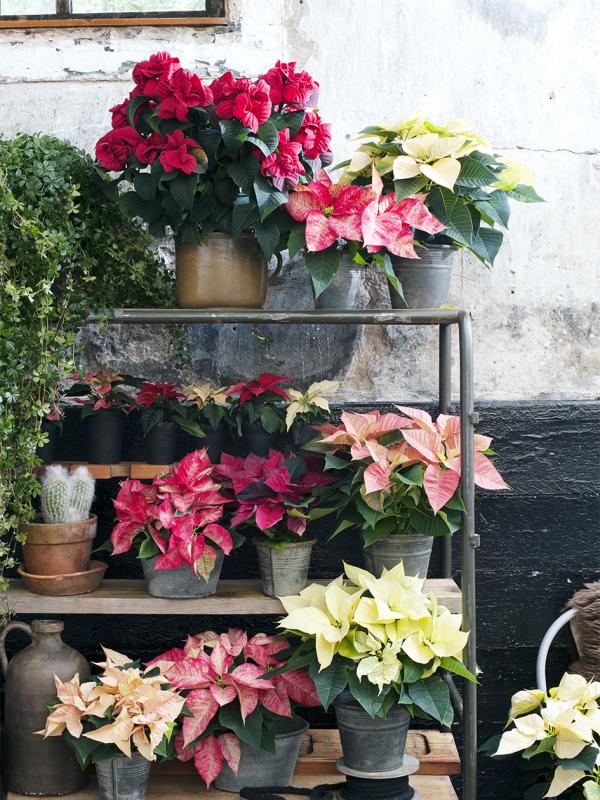 Poinsettia
When you think of the Poinsettia, the first thing you will think of are its coloured bracts. They are oval and bright red, salmon pink or creamy white and surround the tiny, yellow flower buds. This houseplant brings colour and warmth into your home with its distinctive appearance.
Poinsettia, thanks to Joel Poinsett
The houseplant thanks the American ambassador of Mexico, Joel Poinsett, for its lovely name. It was he who introduced the plant into the United States at the beginning of the 19th Century. The anniversary of his death, 12th December, has even been declared Poinsettia Day in the United States. On this day, people give each other Poinsettias as a gift. What a lovely idea!
In the wild, the plant grows in damp sub-tropical mountain ranges of Central America, as a shrub up to four metres high. The plant flowers there from November to February and is bare in the summer.