Hyacinth
Bulb plant with a story
Some houseplants are just bursting with amazing qualities and we can say the same for the Hyacinth. Let's count them: the plant has a bulb, loads of flowers, a gorgeous smell and a dramatic story.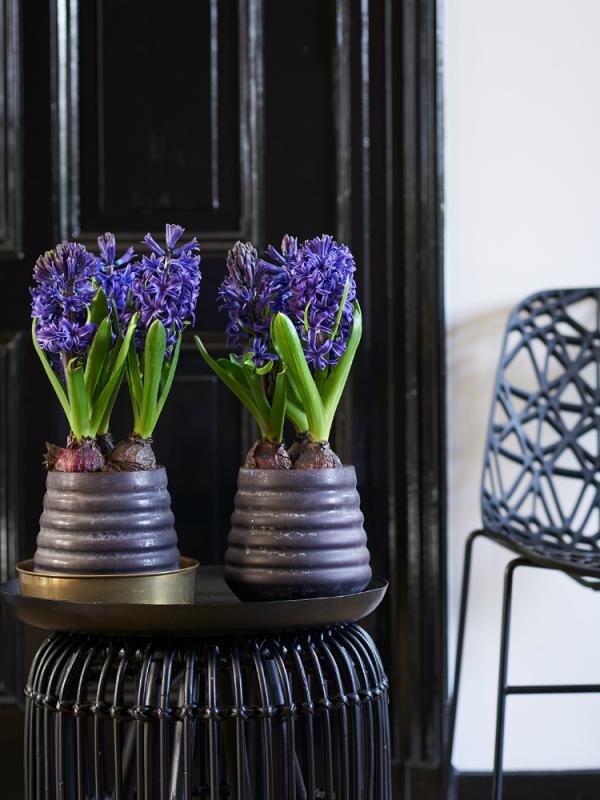 Hyacinth
The Hyacinth is a feast for your nose and your eyes, with curly flowers and a powerful scent. Hyacinths come in white, blue, yellow, pink, orange, red and purple, and obviously have green leaves and a sturdy bulb. Hyacinths also look great in your garden or on your balcony. From January onwards, you can place the potted bulbs on your balcony or patio.
The myth of Apollo and Hyakinthos 
You used to only be able to find the Hyacinth in the wild from the centre of Turkey down to Lebanon. Did you know that the Latin word 'Hyacinthus' derives from the Greek name, Hyakinthos? According to the Greek myth, the sun god, Apollo fell in love with prince Hyakinthos. During a discus throwing contest, Hyakinthos was accidently killed by Apollo, and then a Hyacinth grew out of Hyakinthos' blood. You don't just get a houseplant with the Hyacinth but a fascinating story as well.