If you're looking for an instant summer feeling, the Million Bells (Calibrachoa) is the ideal garden bloomer. The plant comes in shades of red, orange, yellow and pink through to white and deep purple, and is available both in a single colour and mixed. Its growth habit makes the Million Bells very suitable for hanging baskets, balcony planters and pots, although it also does well in borders amongst groundcovering plants. The flowers will then creep everywhere. It's an enthusiastic grower that spreads its stems wide. The trumpet-shaped flowers look a bit like those of the hanging petunia, but are a little smaller and a bit better at coping with the capricious weather in early spring.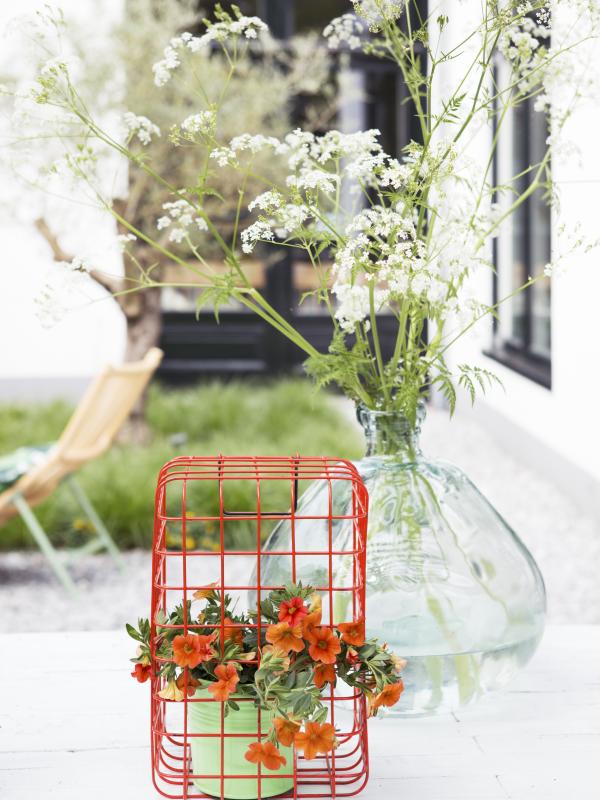 New flowers non-stop
The Million Bells is a member of the nightshade family, and reaches a height of 20 to 30cm and a maximum diameter of around 60cm. The plant is native to South America, where it grows from southern Brazil to Peru and Chile in grassland and amongst the undergrowth. There are 28 known species and if looked after properly, the plant will continue to produce flowers from April to October. As a garden bloomer the Million Bells attracts butterflies and is also easy to care for. Withered flowers dry up and fall off of their own accord and are replaced by new ones so that you don't need to remove them.
Million Bells trivia 
The Latin name Calibrachoa is derived from Antonio de Caly Bracho, an 18th century Mexican botanist and pharmacist who was the first to describe the plant.  
In South America the Million Bells is also called Campamilló, a contraction of 'millions of bells' (campanilla millón).