Pot Hyacinths offer endless possibilities for quickly bringing colour to your early spring garden. The grower has got the plant completely ready to shine in your garden – it's just a matter of planting it in the soil or placing the flowers in bowls and containers. Before you know it, your view will then be coloured white, blue, yellow, pink, orange, red or purple, accompanied by long narrow green leaves. There are single and double flowered Hyacinths and there are multiflora varieties whereby several stems grow from a single bulb. Hyacinths grow to an average height of 25cm and flower in March and April.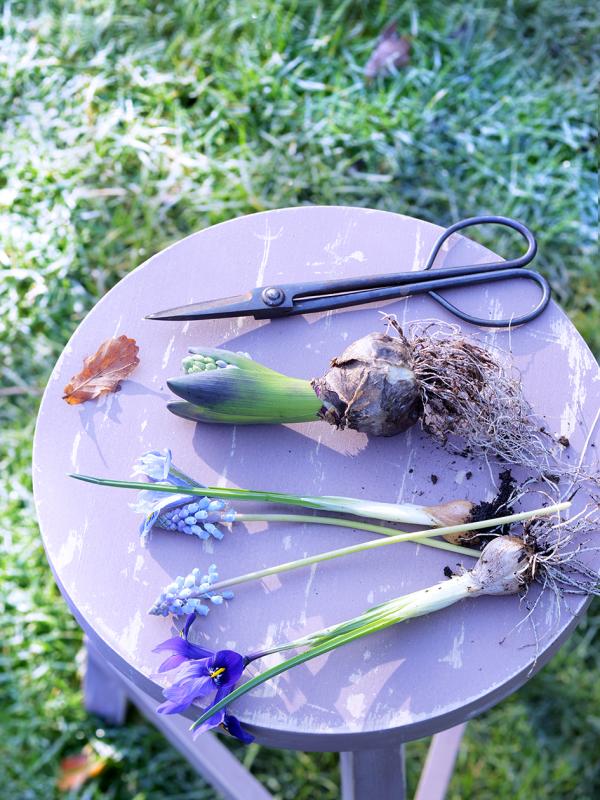 Eastern roots  
The Hyacinth is a bulb plant from the asparagus family which originates from the eastern Mediterranean region, from central Turkey to Lebanon. The plant has been around for a very long time, and was first written about 4000 years ago. Traders brought the Hyacinth to Europe in the 16th century and there are now more than 2000 varieties. The biggest difference from the wild Hyacinth is that the cultivated version has up to 60+ more flowers per stem. Hyacinths can cope with the cold so a night frost won't harm them. 
---
Hyacinth trivia 
Hyacinthus is the Latin version of the Greek name Hyakinthos.  According to Greek myth, the sun god Apollo was in love with Prince Hyakinthos. During a display of discus-throwing, Hyakinthos was accidentally fatally injured by Apollo, and the Hyacinth grew out of his blood.

In the Victorian language of flowers the Hyacinth represents sport or games. Blue Hyacinths have their own meaning: sincerity.

One original idea is to use a Hyacinth in a hanging basket arrangement. Initially it will grow upright, but when it becomes top-heavy with flowers it will elegantly curve over the edge.