A GREEN EASTER BUFFET
What do you think of when you think of Easter? A sumptuous breakfast or delicious brunch! We want to inspire you with recipes with a botanical touch. How about a delicious homemade floral bread with brightly coloured dips? Or these chewy chocolate cookies made with Easter eggs and a hint of lavender? To complete the Easter celebration, we present to you a beautifully decorated dining table, including mini green wreaths to present your tablemates with their Easter eggs in.
A GREEN EASTER BASKET
For the most fun scavenger hunt of the year, you can't forget your Easter egg basket! This beautifully decorated basket will make collecting eggs with your loved ones a party.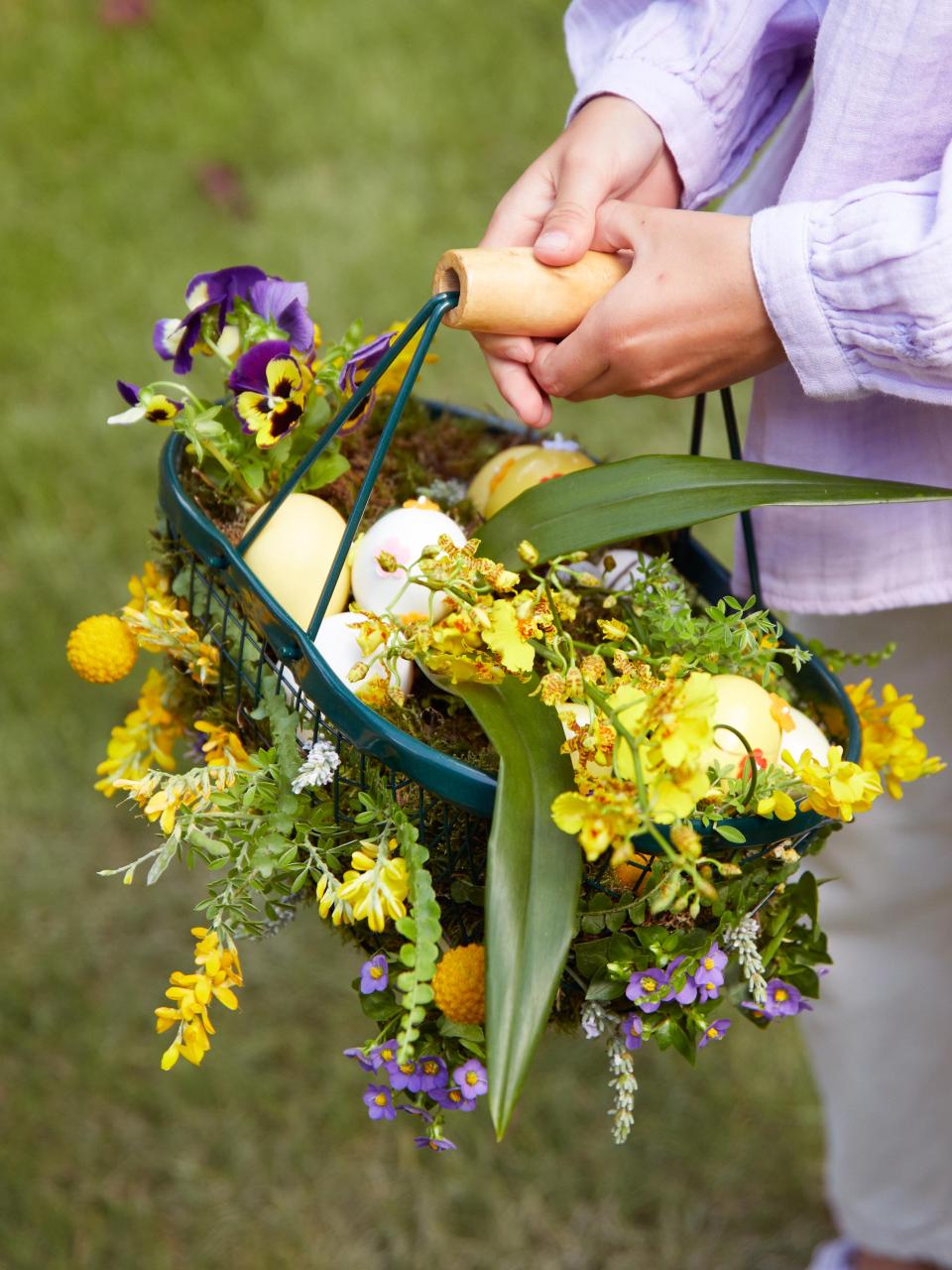 DECORATE WITH GREEN DIYS
To decorate your Easter table, follow our green DIYs. How about plant vases made from eggshells and a festive plant pendant made of moss? Or create new life in an eggshell. Running short of time? Surprise your loved ones with beautiful, easy-to-make Easter decorations right on their lunch plates.
MORE EASTER INSPIRATION
Check out our Easter Pinterest board and get inspired for the season. Share your creations with us on Facebook and Instagram!