You will need
Candle wax
Fragrant essential oil
Rosemary
Wick (sometimes this comes with the candle wax)
A glass jar or container
Saucepan
An empty metal tin
String
A small card
Get to work
Melt the wax as follows: fill a pan with 5 centimetres of water and place the empty tin in it. Add the amount of wax you need to the tin. Turn up to a medium heat and wait until the wax has completely melted. This is when you add a couple of drops of essential oil, to create a fragrant candle.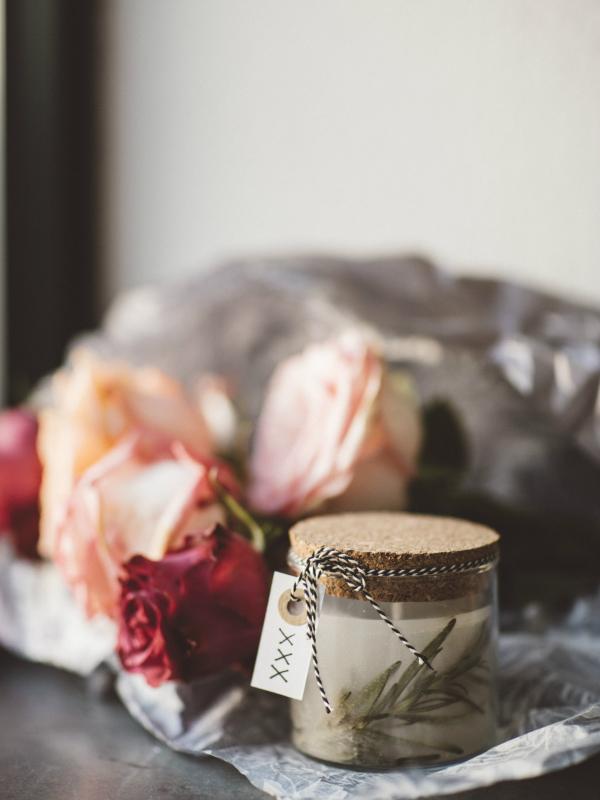 Place the wick in the centre of the glass jar (make sure it touches the bottom) and wrap it around a pencil or twig to keep the wick in place. If necessary use a drop of molten wax or a coin to weight the wick. 
Distribute the rosemary in the jar. Then carefully pour the molten wax into the jar and leave to cool. Trim the wick to the required length.
Now all you need to do is write a loving message on the card, and attach it to the candle with string. 
---
To avoid fire risk, make sure that the candle does not burn too far down. Never leave burning candles unattended.