"Plants have the power to completely transform a space," says Ro Co's Rose. It's no surprise then she and Caro have turned their creative design powers to plants. Their mission, explains Caro, is to use plants and pots creatively, to "enable people to feel more connected with one another and with nature."
In order to be able to use our living environment more creatively with Plant Design, Rose and Caro give us a range of resources. We can experiment with them and discover what we like best. After all, that is exactly what Plant Design is all about: having fun and developing your own individual taste.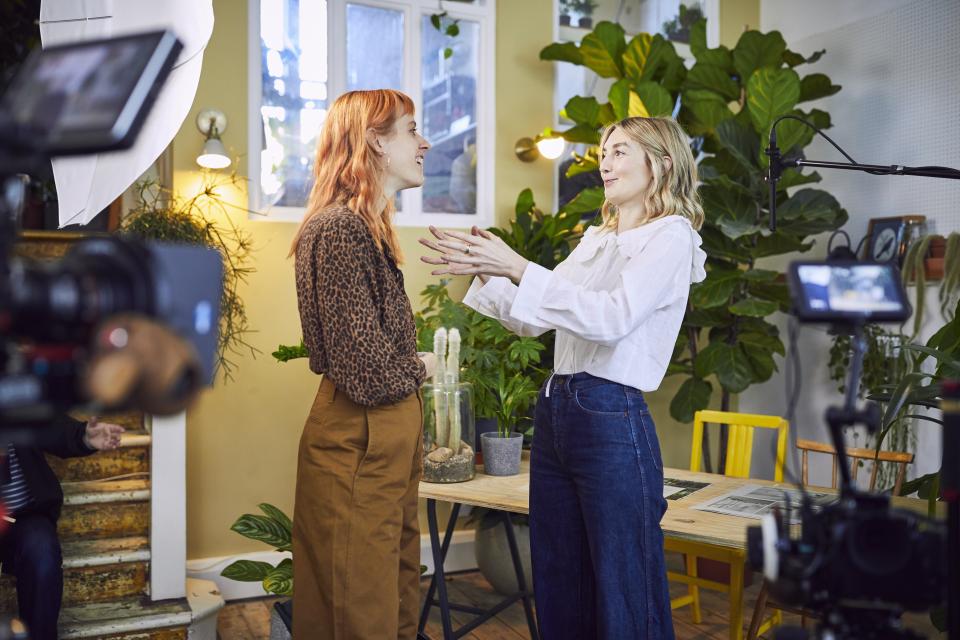 ON PAPER AND IN PRACTICE
Together, Rose and Caro run an interior planting design and installation studio. Their mission is to help businesses and individuals improve their interior with creative, thoughtful greenery: plant design in a nutshell. Their accumulated knowledge and years of experience have produced two books on the subject, available in several languages.
FROM FASHION TO PLANTS
This successful duo started out creating clothes yet, when it came, their decision to focus on plant design felt incredibly natural. "Caro and I met at Nottingham Trent University, where we were both studying Fashion Design," Rose explained to us. "The horticulture came later, and we taught ourselves through lots of practice and experimentation."
The switch to plants came as a result of a shared interest in the impact of the surrounding environment on our mental health. "Houseplants have a big impact on how a person perceives their environment," Caro elaborated. "This encouraged us to incorporate more and more flora into our designs. Eventually, the plants took over our creations."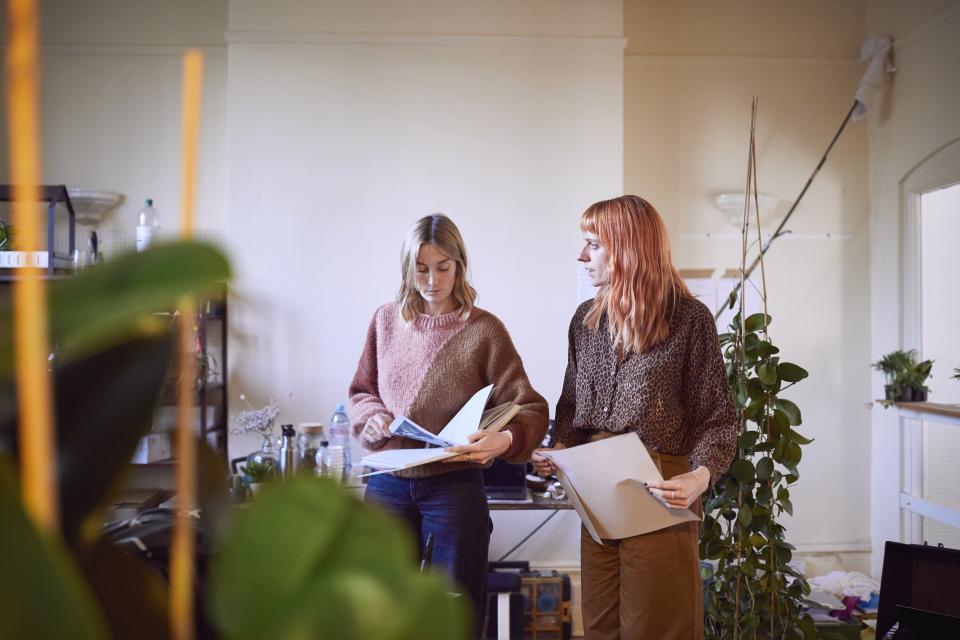 SOURCES OF INSPIRATION
Ro Co have a creative, artistic approach to their plant design practice. Caro does a lot of digital research, but she says "I find that I feel most inspired when I'm working practically. Jobs that forced me to step out of my comfort zone and be physically engaged are when I concentrate best and feel invigorated — when I learn by doing instead of thinking."
Rose takes more inspiration from plants in the wild, from past travels. "There they can do exactly what they want. Seeing how plants naturally live in layers and groups in their natural habitat gives me inspiration in my design process."
MORE PLANT DESIGN
To learn about different plant design methods, watch our masterclasses on working with heights, reconnecting with nature, creating the wow factor with plants and creating a room of wonder.