Treat yourself to a house full of plants
You feel better in a green home
Balmy autumn days tempt you outdoors for a walk amongst rustling leaves, but when it's windy and wet you'd rather stay in. Relaxation is thereby crucial. Cocooning on the sofa with a book or box set, or letting your mind unwind with a craft project. Indoor relaxing is even easier in a green home.
You've probably already got some greenery on display in your living room. Maybe you have a statement plant, or a whole collection of green companions. Your dining room probably also contains plants, and there's probably a plant in the kitchen. But how about the rest of your house?
Take a bath with bromeliads
As you decide to linger longer in the warm bath water with a hint of lavender, the bromeliad beside you is also having a great time. The plant gets a lot of its nutrients from the air in the form of moisture, so it loves the steam from your bath. This tropical beauty also brings a nice colourful accent to your bathroom and adds some life to the stark tiles. So what we're saying is: take a bath with a plant.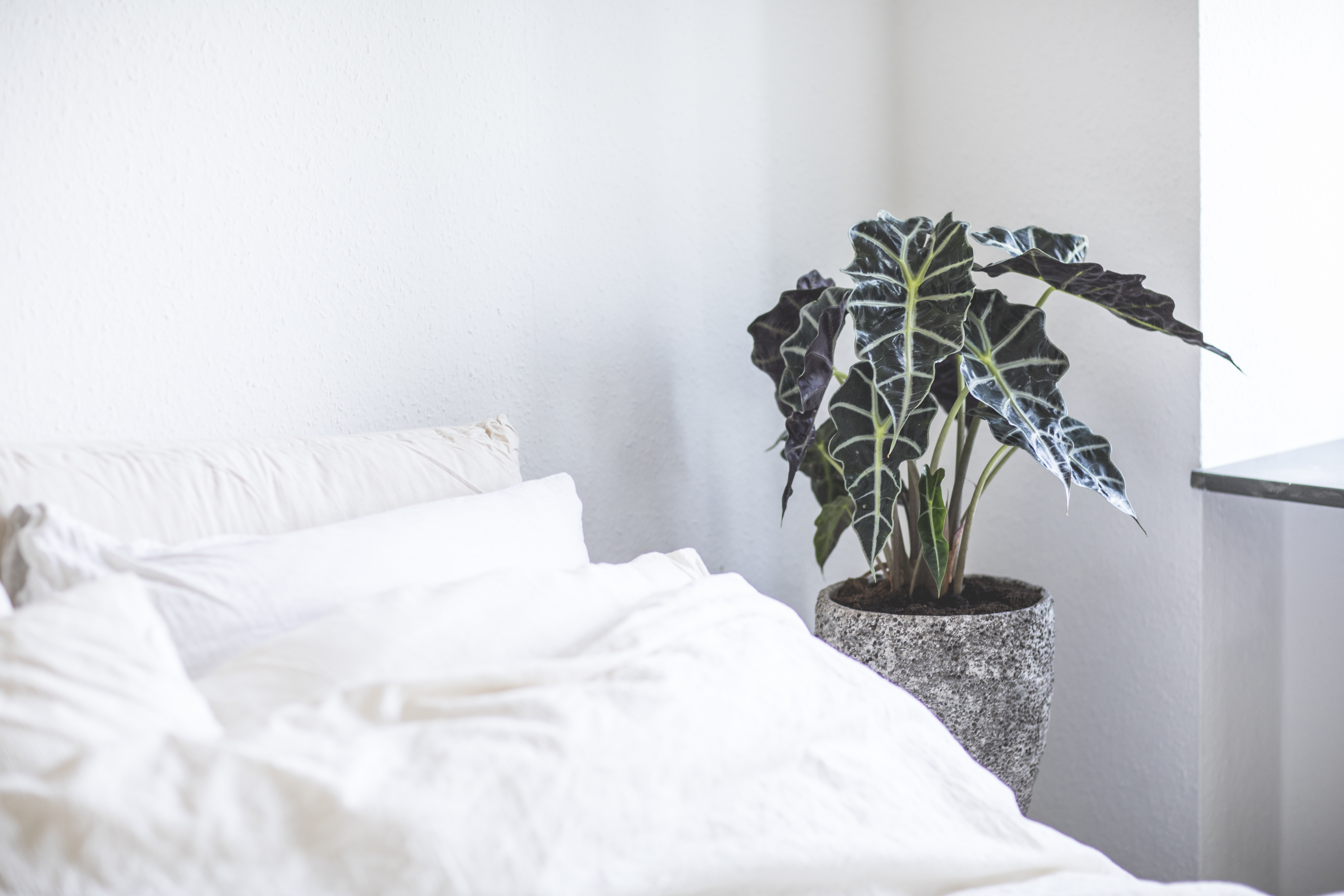 Wake up with Alocasia
The living room might be overrun with plants, but they are noticeably absent in the bedroom. Sound familiar? Then invite an Alocasia upstairs. The leaves purify the air and its appearance helps you relax: excellent conditions for smoothing your path to the land of Nod. And if you still can't get to sleep, try counting the pale green veins: 1, 2, 3....
---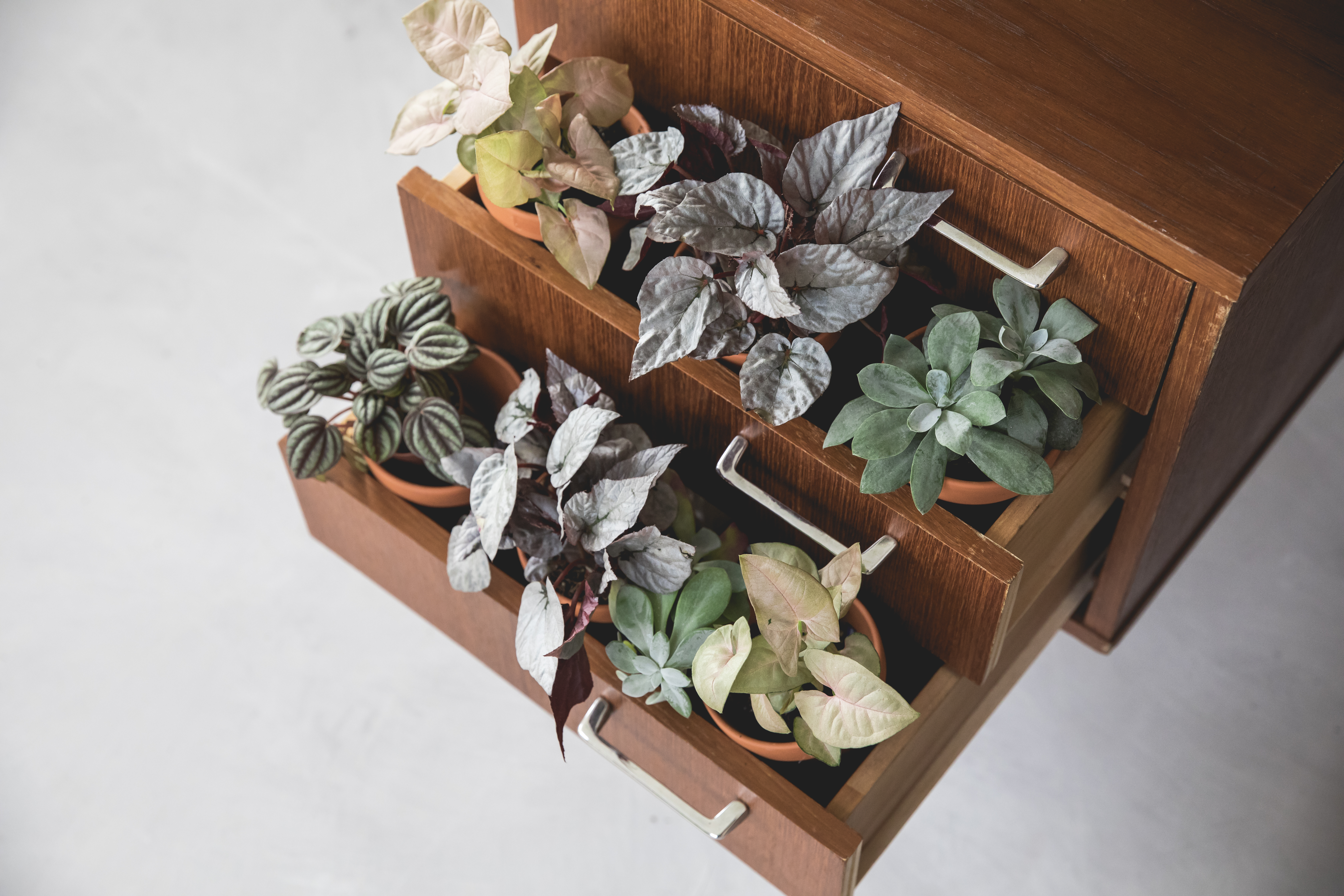 Studying with green energy
Your study might not offer many opportunities to relax. Studying, working, doing your tax return ... your brain's working overtime. And that's where greenery can really make a difference. An experiment by Helen Russell at the University of Surrey (England) shows that people are less stressed in a room full of living plants than people working on a difficult assignment in a room without greenery. And if you use plants that are not too demanding, such as succulents, you won't have to worry about them too much.
---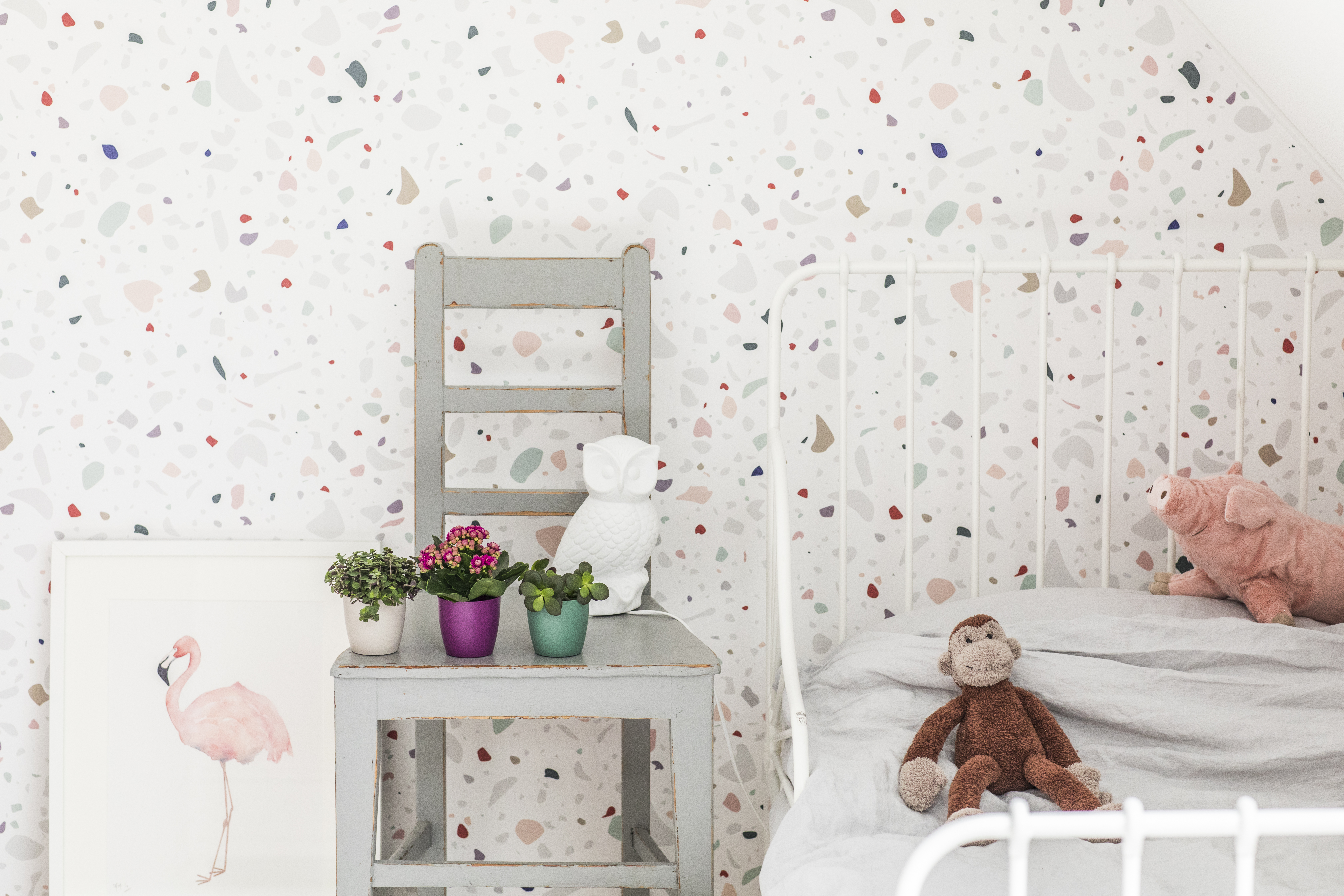 And for the minis…
It's never too early to introduce children to the love of plants. Placing a couple of miniplants like the Kalanchoë blossfeldiana in the nursery is a fun way to introduce greenery to your mini-person. It will teach them about the amazing botanical world, whilst the flowers bring colour to the rather grey autumn light. Choosing the plant together, watering, finding a good spot: encourage that new green friendship to grow.
What plants enhance your bathroom, bedroom, study or nursery? Show off your domestic greenery on Instagram with #thejoyofplants.