Tiny house, big on greenery
Succulents make the wall
Take three trends, throw them into the blender of a friendly start-up, and add a pinch of creativity and aesthetics. The result is the Cabin of Curiosities, a tiny house from a 3D printer with an outside wall made of succulents.
A garden on your house
These succulents such as Echeveria were placed in specially designed ceramic tiles, which naturally also came from the printer. This creates a living external wall in 50 shades of green which is easy to maintain and does very well in the warm Californian climate. As Emerging Objects themselves say:
"These are not just investigations into testing materials for longevity or for structure, but also a study of aesthetics. We see the future as being elegant, optimistic, and beautiful."
Amen!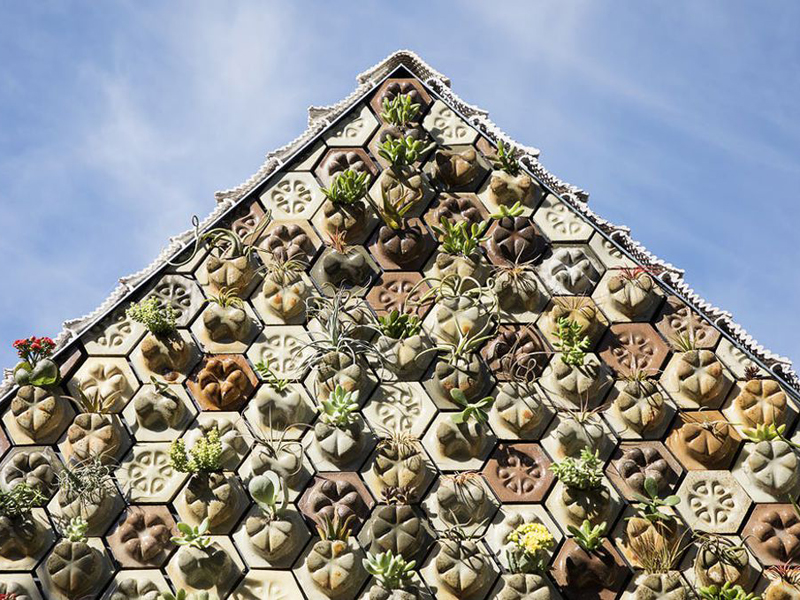 Emerging Objects
Want to know more? Read the whole article on Curbed.com.
SaveSave