THE MAGIC OF NATURE
When you think of natural beauty, you think of plants and flowers. Just take the graceful patterns of Begonia Maculata and the exotic, bird-like blossoms of Strelitzia. Beautiful, aren't they?
The magic of nature sometimes leaves us speechless. No wonder artists have been inspired by nature for centuries. In ancient Rome, for example, the walls of houses were covered with frescoes depicting flowers and plants almost exclusively, because of their decorative qualities, their beauty and the emotions they can evoke. Just like art, in other words.
THE CREATION OF BOTANICAL ART
During the Renaissance plants from the New World, unknown until then, became known more widely. These were collected, dried and stuck to paper: the first herbaria were born. However these had a weak point, as herbaria are difficult to preserve due to their great vulnerability. Botanists then came up with the idea of drawing the plants as accurately as possible with gouache and water colours, and thus botanical art was born!
The artistic approach of this type of art was entirely at the service of its plant subjects, and aimed to depict plants as they truly were. Thus, botanical art reinforced the status of the plant as an art object with the clear difference that a living plant, unlike a sculpture or painting, is a work that develops and changes over time to enchant us anew every day.
LA GERBE - HENRI MATISSE
It is almost impossible to write an article about art and plants without mentioning Henri Matisse. The French artist had a Monstera deliciosa collection that inspired several works of art. One of his most famous cut-outs, La Gerbe (1953), was created by observing the beautiful fan-shaped leaves of Monstera.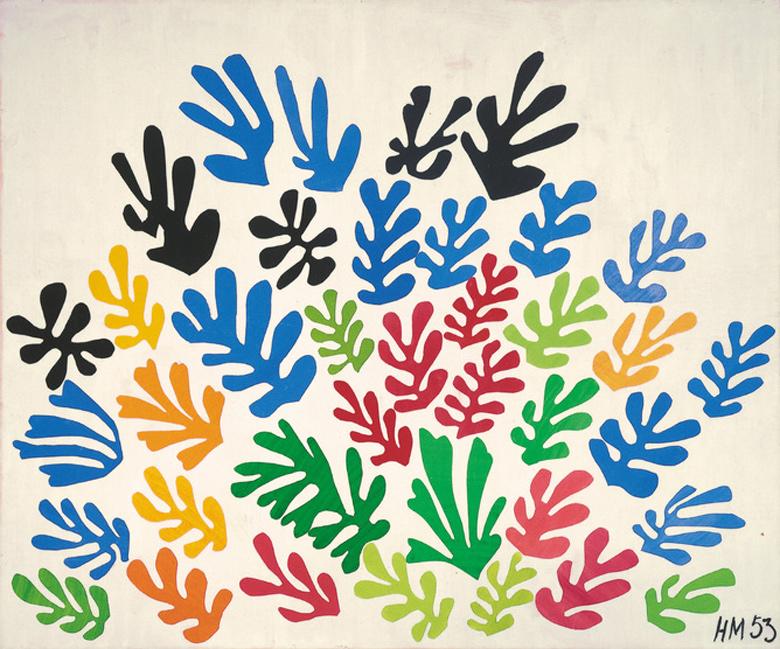 HITOMI HOSONO - LARGE FEATHER LEAVES BOWL
Hitomi Hosono's detailed porcelain vases feature the most exquisite botanical prints. In her work, the Japanese artist tries to convey the beauty and detail of the leaf - in this case the curly fern. And she succeeded!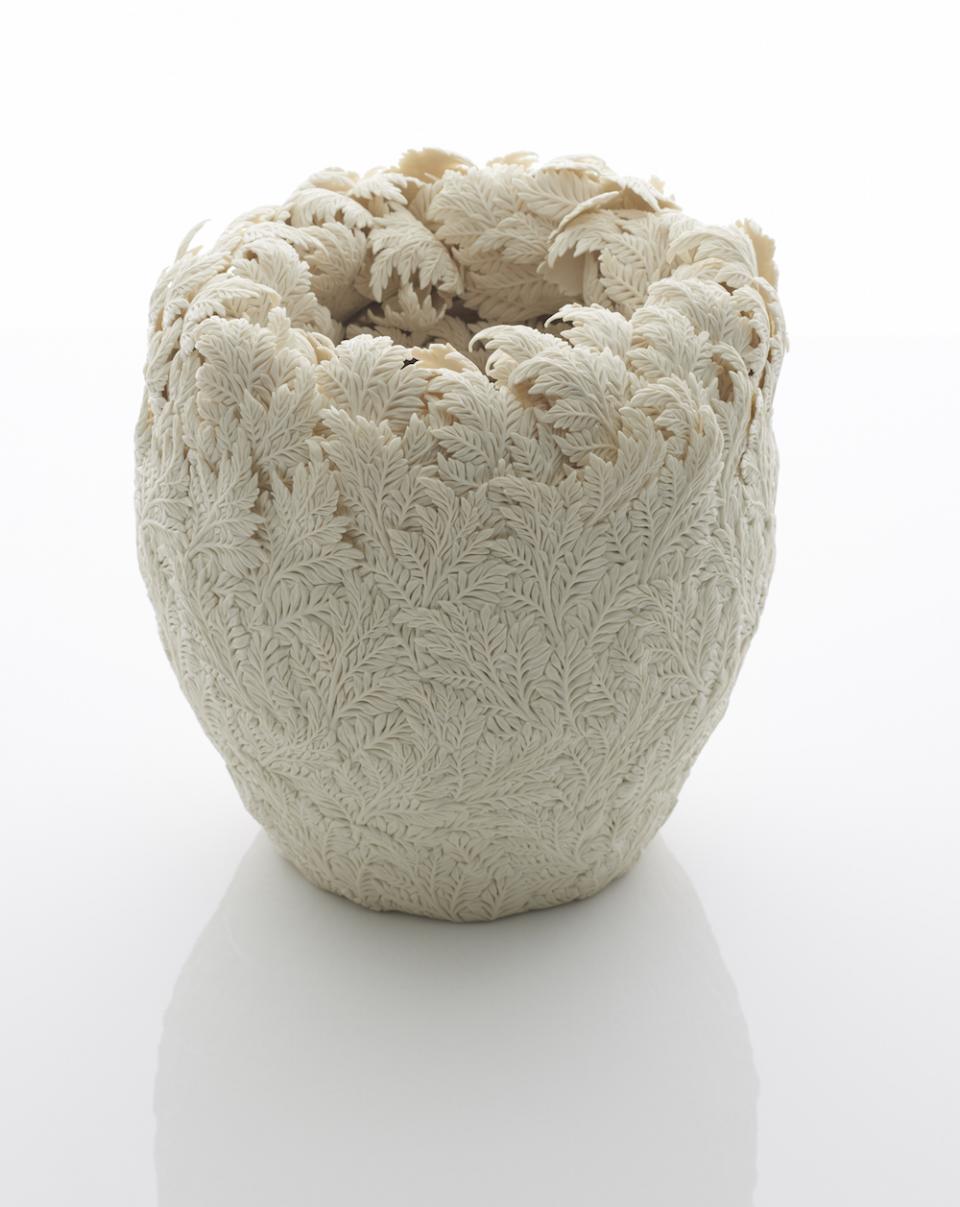 OPHELIA - JOHN EVERETT MILLAIS 
Another classic painting with an abundance of plants is Ophelia (1851-1852) by John Everett Millais. The plants - including willow and nettle - are depicted with enormous detail and precision. Millais spent more time painting the plants than on Ophelia herself.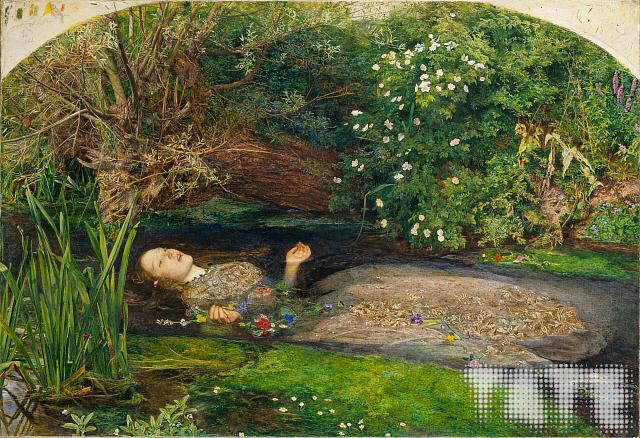 ---
BEA BONGIASCA - YOU'RE SO VINE!
The long stems of hanging plants inspired designer Bea Bongiasca to create a collection of earrings, rings and necklaces. The curly stems that weave through the jewellery are reminiscent of long-armed Scindapsus and Philodendron. That's all you need to look after your hanging plants in style.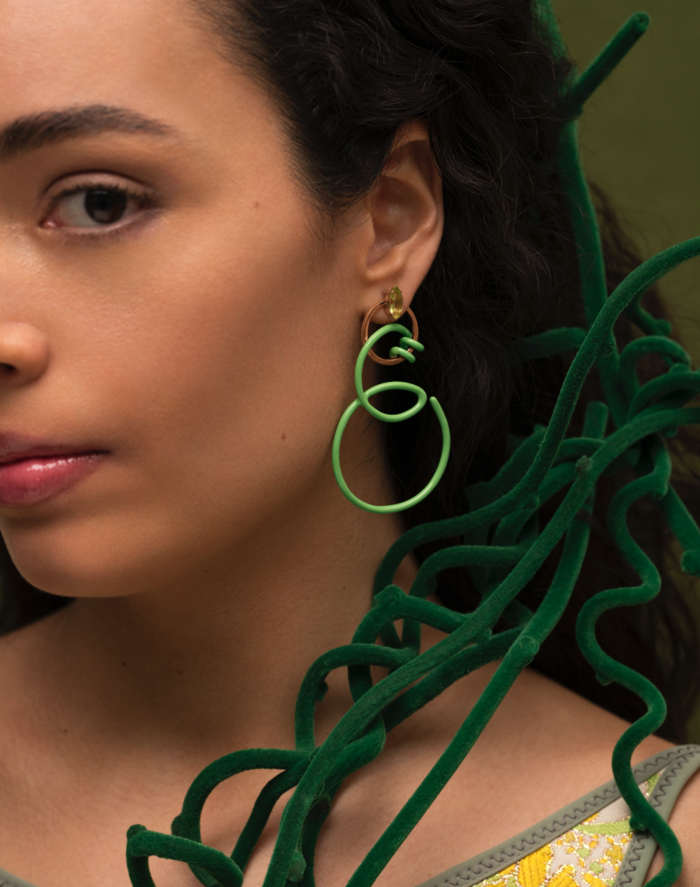 more plant design
Can't get enough of Plant Design? Discover more tips and tricks to deal creatively with space and plants, or learn how to turn your home office into a green oasis. Or view the Plant Design dossier for more information and masterclasses from Plant Design experts. Share your greenery with us on Instagram and Facebook with the hashtags #thejoyofplants and #plantdesign?