Breathe in(door) and out(door)
Imagine. Just go into the garden and 10 minutes later come back completely relaxed. A place where you can escape to when you want to relax or be alone. A brief moment away from the kids running around in the living room. Your place, where your phone can be turned off and you can be unreachable and undisturbed, even to those who you share your house with. Start today, with a me-time moment between the plants and choose which spot you will transform into your own offline retreat.
Back to nature
By surrounding yourself with plants, you connect with nature. A stillness occurs, allowing you to make a connection with your own soul. Where your emotions are, your desires, instincts and your needs. Everything else takes a step back.
Planting plan
When you've chosen the spot you want to make your own, surround it with plants. Now that it's summer, you can easily combine your tropical indoor plants with garden plants. Your houseplants will love to go outside for a while. With Banana Plants and Palms , slide together a leafy partition that whispers relaxation and recharging. Finish it off with colorful Delphinium or Mandevilla and you'll struggle to put an end to this delicious siesta after just 10 minutes.
Inside, outside
Does this whole plan sound like music to your ears, but would you really rather have a special place in your living room? Of course! Simply read this article.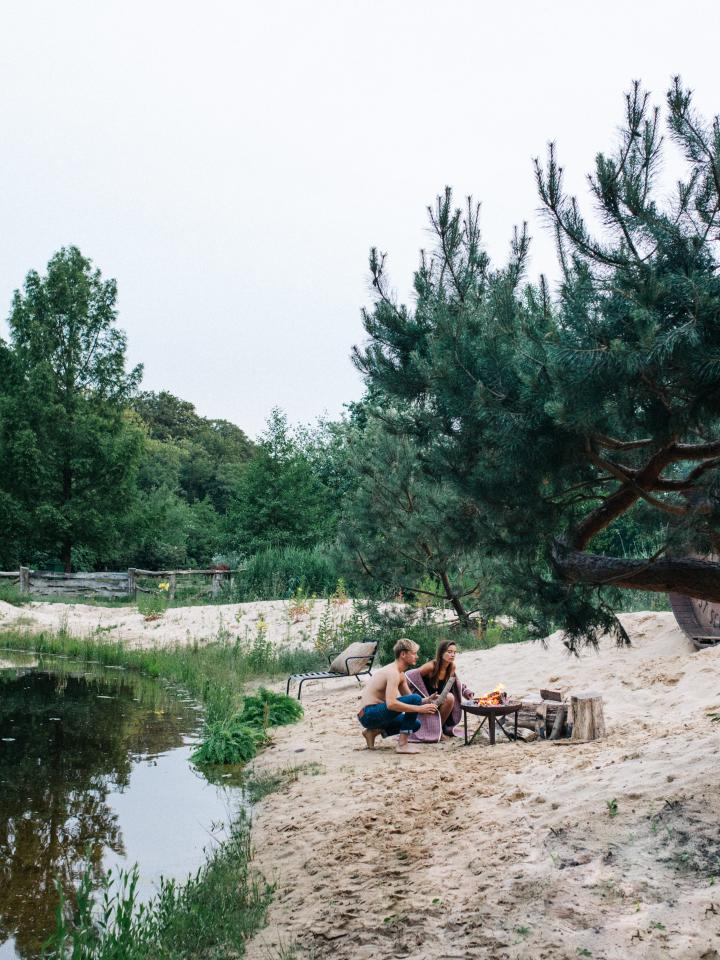 We want to what your garden or balcony looks like! Share it with us via Instagram or Facebook with the hashtag #thejoyofplants. Need more inspiration? Read here how to move your office to your garden or how to lift it to new heights with water.