A place in the sun
Who doesn't love it when meals and drinks and served at an outdoor table? Picture it now - the gentle clinking sound of cutlery on plates, the last warm rays of the sun on your skin, grains of sand between your toes, the taste of lemon, the smell of summer flowers and the sound of leaves rustling in the wind. All your senses tell you that you are on vacation, with sents, colors, flavors all contributing to that experience. By giving your dinner table just a little extra attention, you can imagine yourself at your favorite holiday spot.
Surrounded by greenery
Consider bringing plants from your garden to your dinner table to create a beautiful green oasis. Make sure that there is always something green to see from every angle. Herbs are the perfect plants to place on the table. They smell wonderful, enrich for your garden and you can even add them as a finishing touch to your dinner. For our summer table we used Sage, Mint, Basil, Thyme, Fig, Cucumber and Dill. If you want to create an atmosphere from a specific country, choose plants that originally come from that country. For example, you can use lavender, olive trees, citrus trees and the umbrella tree for a Mediterranean atmosphere or choose pampas grass, ferns, fig trees and palms for a more tropical mood.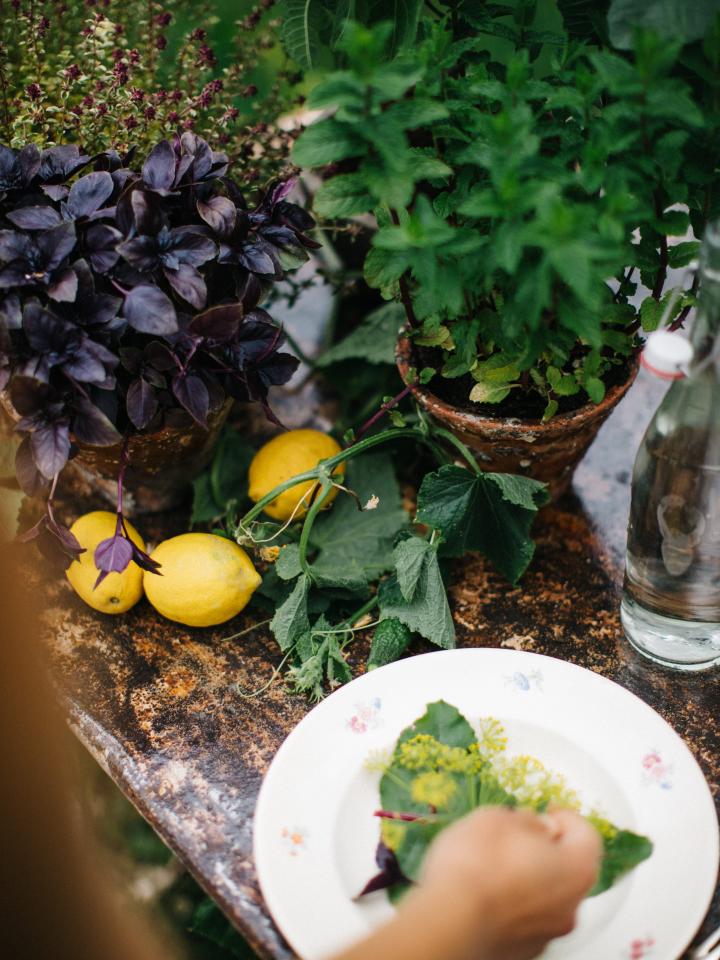 Hello colour
Add color to your table by adding some summer flowers. The Sunflower is seen as the queen of summer flowers, with good reason, because at night the flower turns to the east to wait for its beloved sun to return once more. Oh, the romance!The Sweet pea is a real eye-catcher with summery, soft pastel shades. The flowers show off either individually or in clusters on their long stems. The romantic appearance and the enchanting scent of the flower make it very popular.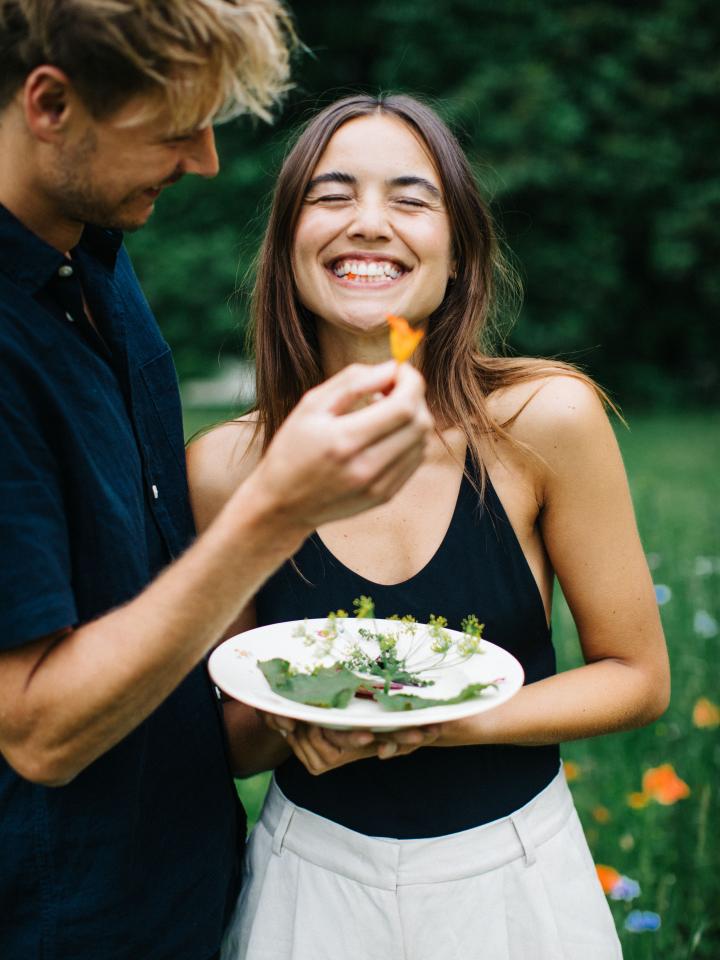 We'd love to know what your ideal summer table looks like! Share your table with us via Instagram or Facebook with the hashtag #thejoyofplants. Want more inspiration for a summer garden? Learn how to move your office to your garden, or how to take your garden to new heights with water.