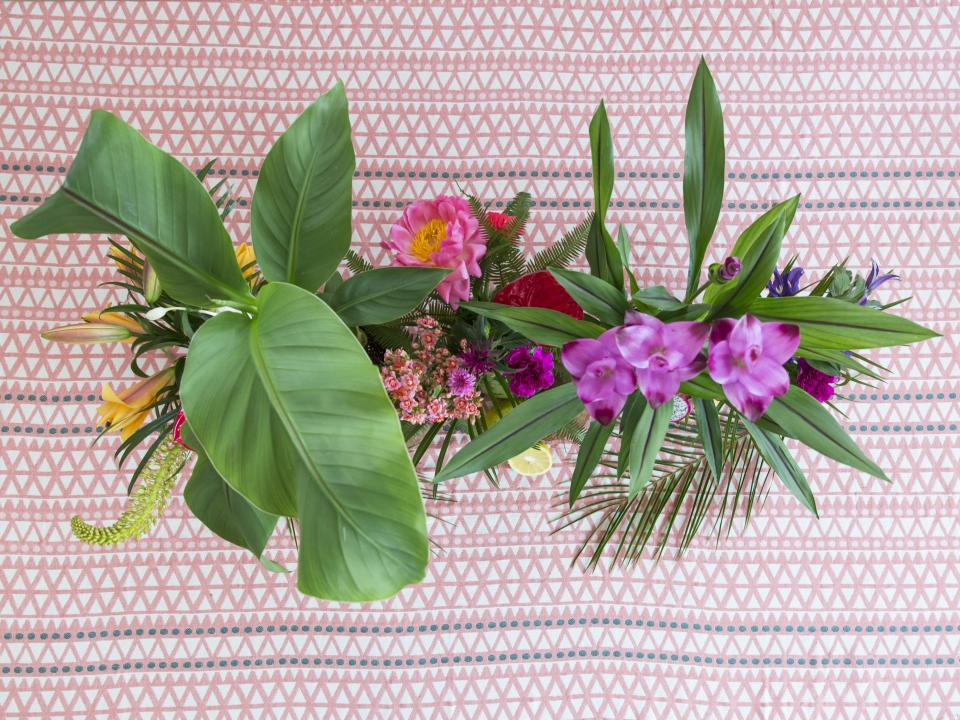 You will need:
Sharp knife
Melon
Pineapple
Coconut
Saw
Spoon
Vice or some other way to secure the coconut
Pots to protect your plant of flowers from the fruit.
Extra fruit and palm leaves as decoration, such as dragon fruit, lemons and extra coconuts.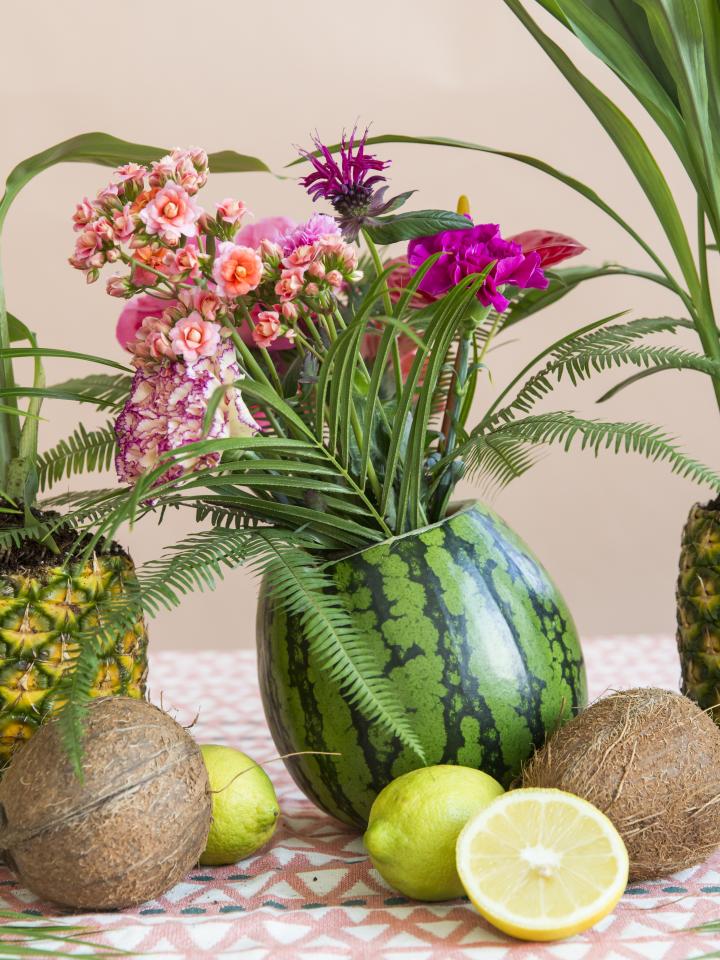 ---
Get to work with the melon and pineapple
Cut the top off the melon and pineapple. Cut a circle in the flesh of the fruit that is the same size of the glass or pot that you want to insert into it.The flesh is easy to remove by cutting it like a grid, for instance four vertical and four horizontal cuts. Remove the excess flesh with a spoon. This creates space for the glass- and gives you a tasty snack at the same time. Place the pot or glass in the pineapple and melon. Put your plant or flower in it, and it's job done!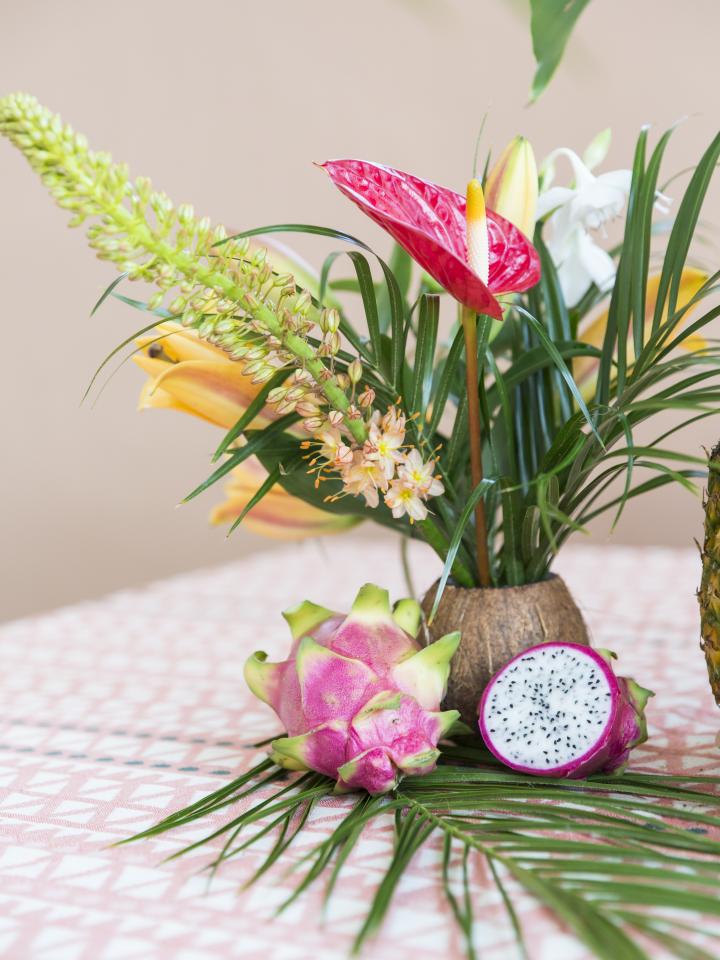 ---
Get to work with the coconut
Secure the coconut in the vice. Saw the top off the coconut. Scrape away the white flesh on the inside so that your glass fits into it. Saw or sand a small flat surface on the bottom of the coconut so that it's stable. Put your flowers in it.
Laying the table
Place all the fruit vases in a row and decorate with some fresh fruit. Scatter some palm leaves nonchalantly- and your summer party can begin!
Note: flowers wilt more rapidly when there's fruit nearby.