A WONDERFUL ALTAR
In the East, mainly among Buddhists and Hindus, the altar is used to honor and commemorate ancestors. In the West, an altar is more likely to be associated with a place for meditation and positive energy, which contributes to a good feeling in the home. Since our wellbeing is closely linked to the degree to which we are connected to nature, plants should definitely have a spot on your altar. For an exotic atmosphere with inspiring shapes and colors, use plants such as Bromeliad and Calla.
SYMBOLISM OF BROMELIA AND CALLA
The Bromeliad symbolizes protection. This is because of the full, green leaves that surround the beautiful colored part of the plant. In Central and South America, this plant is seen as a "gift from the gods". For example, the Incas, Aztecs and Maya used almost all parts of the Bromeliad in their ceremonies. But the plant was also used as food, for protection and to extract fibres for clothing. The Calla symbolizes happiness. The plant owes this symbolism to the ancient Greeks and Romans, who associated the plant with celebration and pleasure. The Calla's chalice-shaped leaves reminded them of the cups of wine they drank from. Legend also says that the Greek gods drank straight from the Calla's chalices. The colorful plant is still associated with celebration and happiness today and therefore fits perfectly with the style trend of the moment.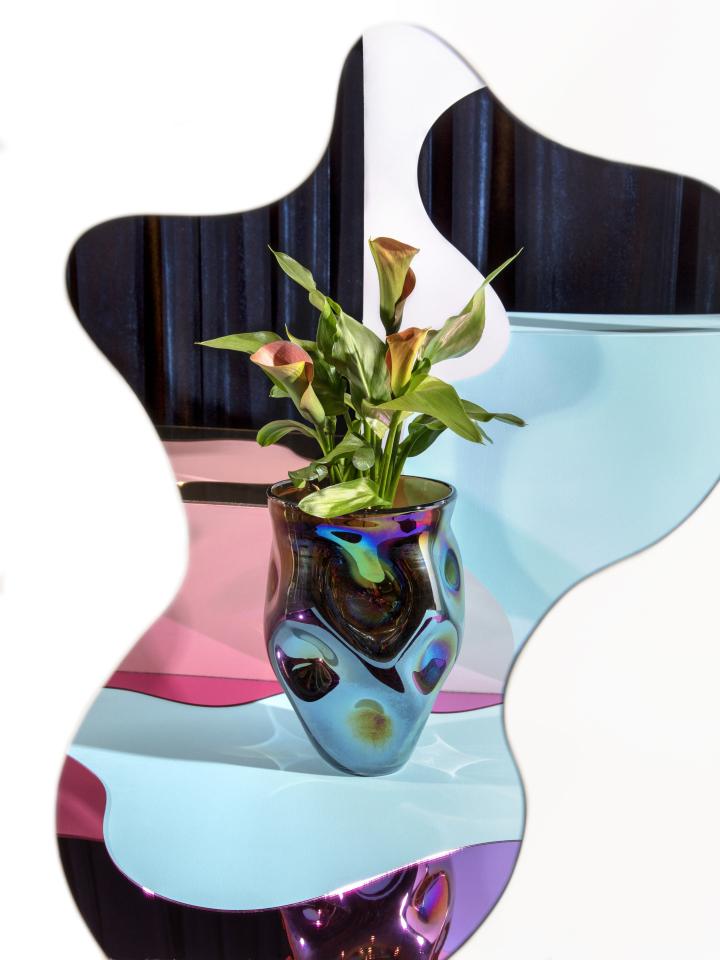 ROOM FOR FANTASY
The Bromeliad and Calla are a good basis for creating your personal altar. Let your imagination run wild and combine the plants with unique, abstract shapes and shiny materials. Search for the boundary between reality and illusion! One tip is to use reflective objects, such as a mirror, to optically enlarge your space and spread the cheerful atmosphere in the house as far as possible.
We'd love to see how you're inspired by Crazy Illusions! Share it with us on Facebook or Instagram with the hashtag #thejoyofplants.