Tropicana Tableau
A Tropicana Tableau  like that is a modern twist on the old-fashioned cabinets of curiosities, in which wealthy people displayed their greatest treasures as beautifully as possible, complete with matching elements in the form of textiles, bell jars, flowers and objects. It was mega-styling before its day, and was popular in the 18th century. You're doing the same here, but obviously as version 2.0.
---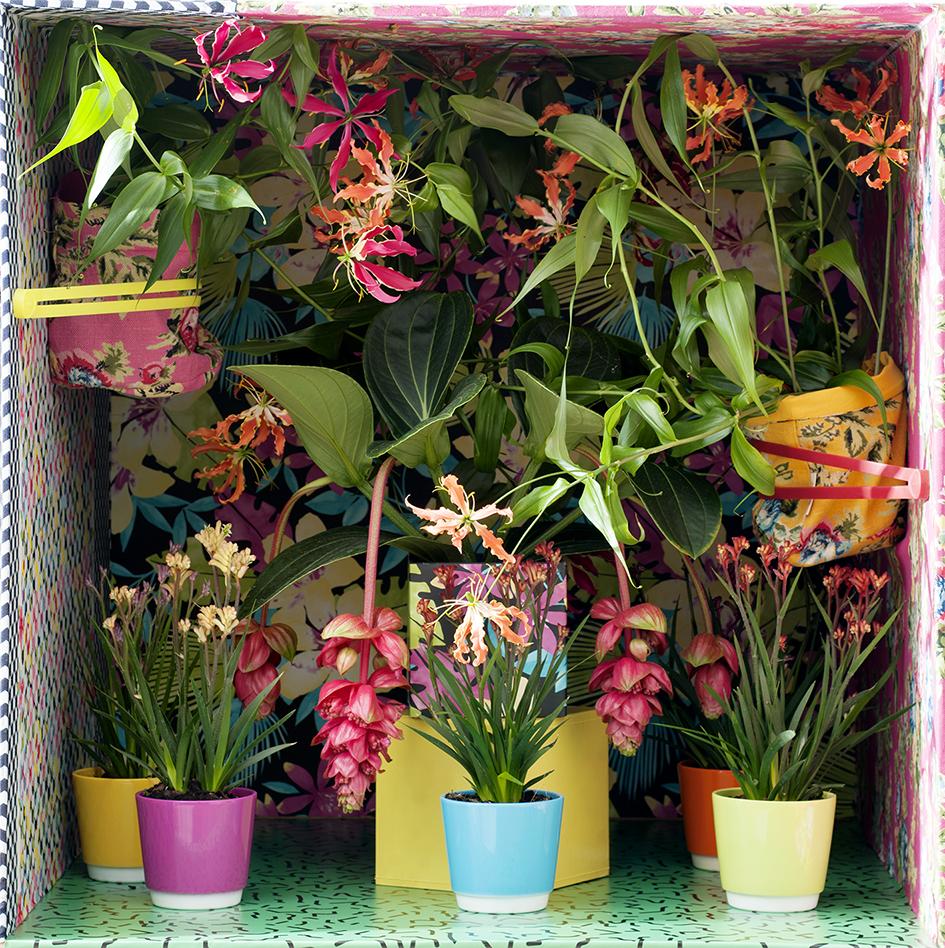 Step 1
Stick cheerful and varied prints on the inside of a large box, crate or section of a shelving unit. 
Step 2
Create variety by stacking some pots that have had prints stuck on them (Medinilla likes to hang) and/or attaching pots to the sides.
Step 3
Scatter Gloriosa, Medinilla and Angiozantos across your tableau. You can brighten it up even further by adding some birds or getting an electronic cricket to chirrup in its midst. 
Step 4
Pour yourself a mojito and toast your masterpiece.