How jungalicious would you like to get? 
The most important thing when creating the jungalow look is to merge the indoors and outdoors as much as possible. Most houseplants can cope very well on your balcony or patio in the summer. A suitable container (use wood or robust earthenware if you prefer a natural look, or lively patterns if you're in the mood something a bit more exotic) will quickly help you create that summer feeling from the other side of the equator. A philodendron (or a single leaf in a jug) will soon make it jungalicious, as will the use of hanging plants, possibly with their own climbing frame. It'll definitely give you 'saudades' (=longing) for all the joy of summer. Samba and gold medals optional.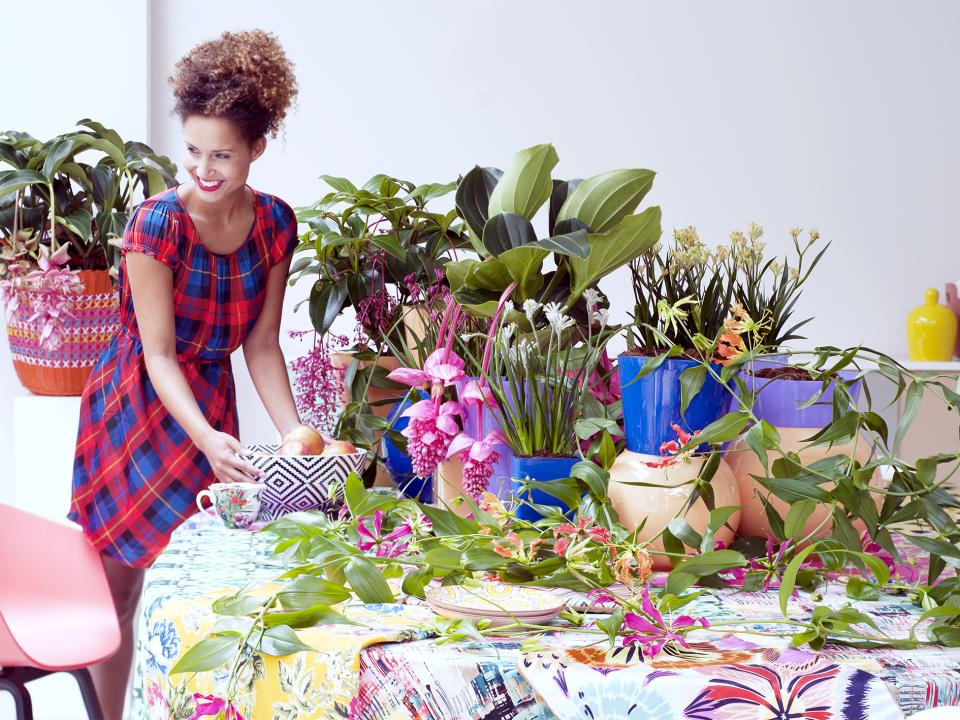 Houseplants with Brazilian roots 
The sunny Begonia has precisely the type of flowering that you would expect in Bahia.
Bright colours, bizarre shapes, green spikes: The Bromelia swings out of its pot like living salsa
Orchids grow and bloom everywhere in Brazil, even on telegraph poles.   
A banana plant or palm (or two) instantly introduces the unique Copacabana atmosphere into your home.
Intense Sarracenia creates that real rainforest feeling.