THE POSITIVE EFFECT OF GREENERY
A green balcony is not only nice for your and your neighbours, it also improves your mood and helps you relax! There are so many positive effects of greenery. 
PLANTS 

SUITABLE FOR BALCONIES
Making a balcony green can be tricky because of the limited space, but there are plenty of things you can do to turn your balcony into a green outdoor paradise! Don't put too plants many on the ground, but instead choose the right mix of potted, climbing and hanging plants. Which plants you choose is of course entirely up to you. In our example, we used sage, black elder, ivy, red sedge, abelia, coral cactus and pelican flower. Finish the look with some cosy lighting and you can enjoy your green dream on high until late into the night!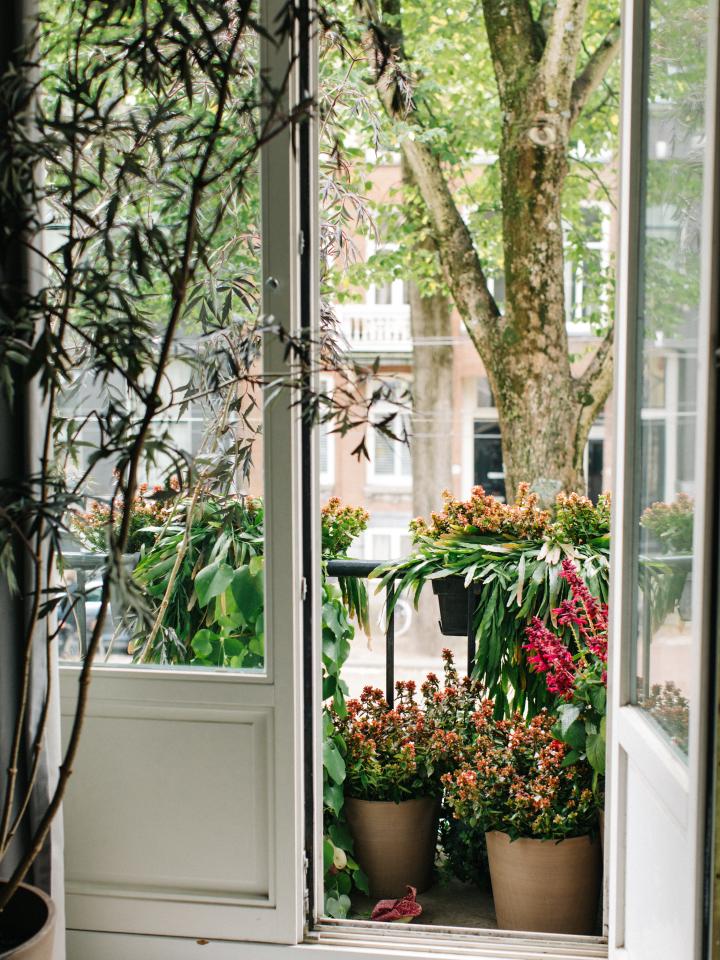 MORE TIPS FOR A GREEN(ER) BALCONY
Perhaps the most important tip to dare to start! You don't have to fill your whole balcony with plants right away. You can start small with a few plants in pots, a green climbing and hanging plant or a cosy, green seating area.

Choose your plants carefully and take into account maintenance, growth and flowering periods and the location of your balcony. Do you have a lot of sun? Then choose sage and abelia, for example. Is there more shade? Plants such as coral cactus and red hook edge also do well in the semi-shade.

Look, look and look again. Get lots of inspiration by browsing Pinterest, Instagram and magazines. Discover your personal outdoor style! You can see your balcony as an extension of your interior style indoors. This way you literally enlarge your living room.
MORE GREEN INSPIRATION
Share your green transformations with us on Instagram or Facebook with the hashtags #thejoyofplants and #fromgreytogreen. Need some more inspiration to green up your living space? Find out how to create a greener entrance to your home and how to add green to unexpected places.