CHOOSE YOUR RECYCLING STRATEGY
If you are going to give your garden tiles a greener second life, then a recycling strategy is very useful. Take into account your hopes and dreams for your garden, the amount of tiles you have left over and the plants you want to grow or take cuttings from. The possibilities are endless! To avoid stress and indecision, we've gathered together three examples of what to do with your tiles. 
A 

PLAYFUL TILE AND PLANT PATTERN
Do you like a strategic game? Then lay your (rocked) garden tiles in a dam pattern (2x2). Or go for the butter, cheese and eggs approach and lay 9 tiles together (3x3). Once you've decided on your pattern, why not surround your tiles with your favourite green friends? In the example below, we have chosen thyme, primet fire and strawberry plants, among others. Not only do these plants look attractive, you can also gather their fruit, herbs and vegetables!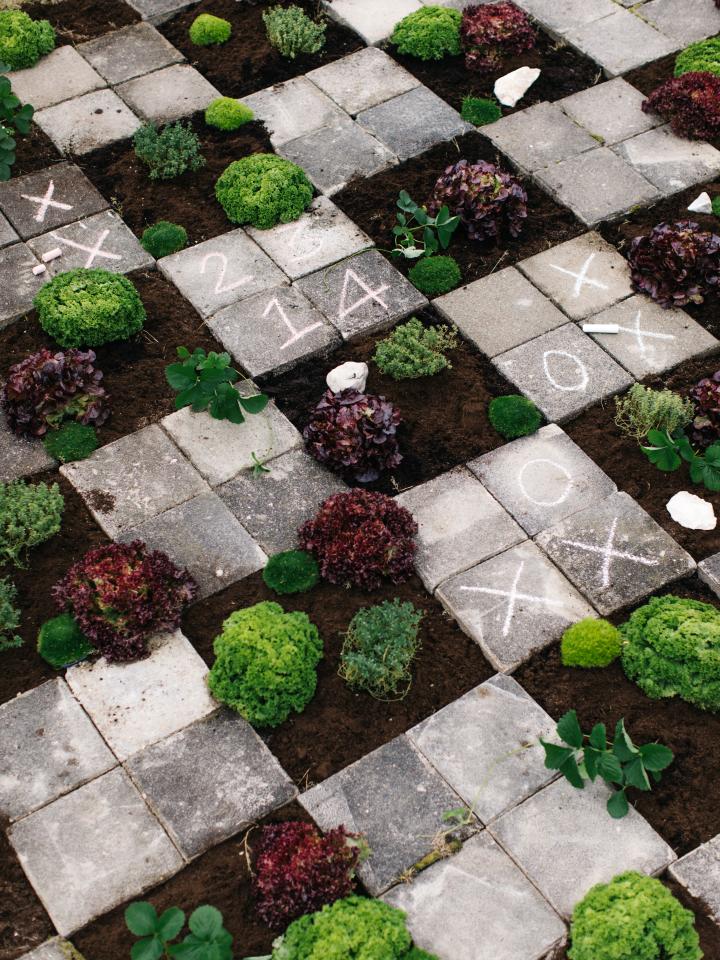 A 

WABI-SABI GARDEN PATH
Do you have tiles with different shapes or colours left over? Are some tiles broken? Or are your tiles imperfect in some other way? Perfect, because you can turn them into a beautiful Wabi Sabi* garden path. In the example below we used mandevilla, bedroom happiness plant, some creeping zen green and portaluca.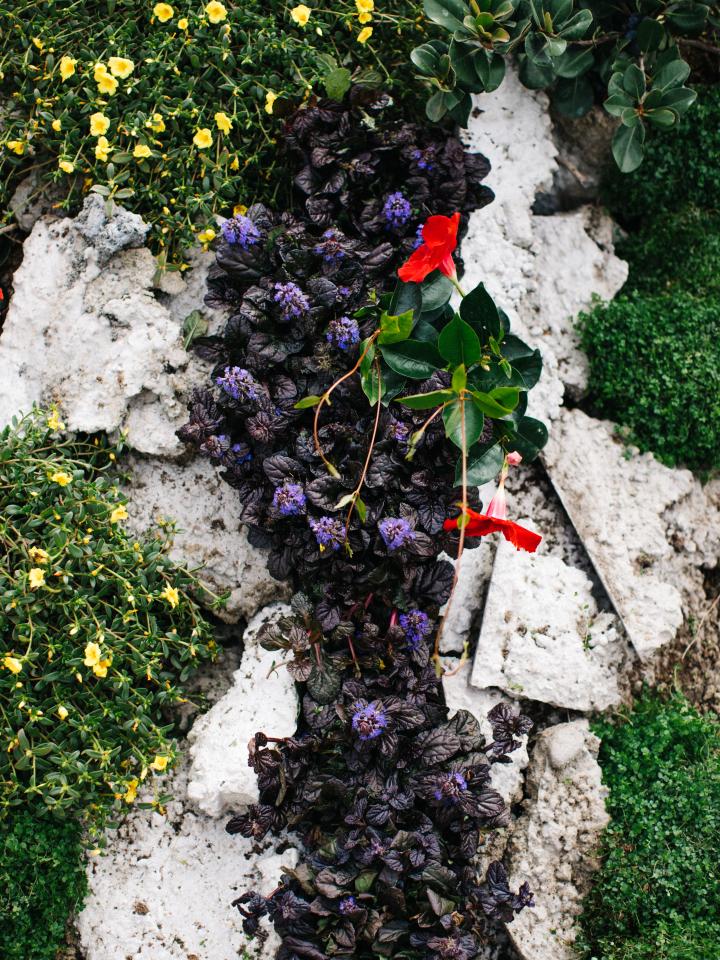 A 

COOL TILE BENCH
Could your garden use a seat, and do you have a lot of spare tiles? Then stack the tiles on top of each other in the shape of a garden bench and apply a layer of cement glue between the tiles to make the bench more solid. Leave enough space on top and around the bench for plants, such as eucalyptus, stonecrop, violas, zigzag plant and blue fescue. This will transform your drab tile bench into a green eye-catcher that you can enjoy all year round. You can also make an outdoor bench out of wood, as we did here.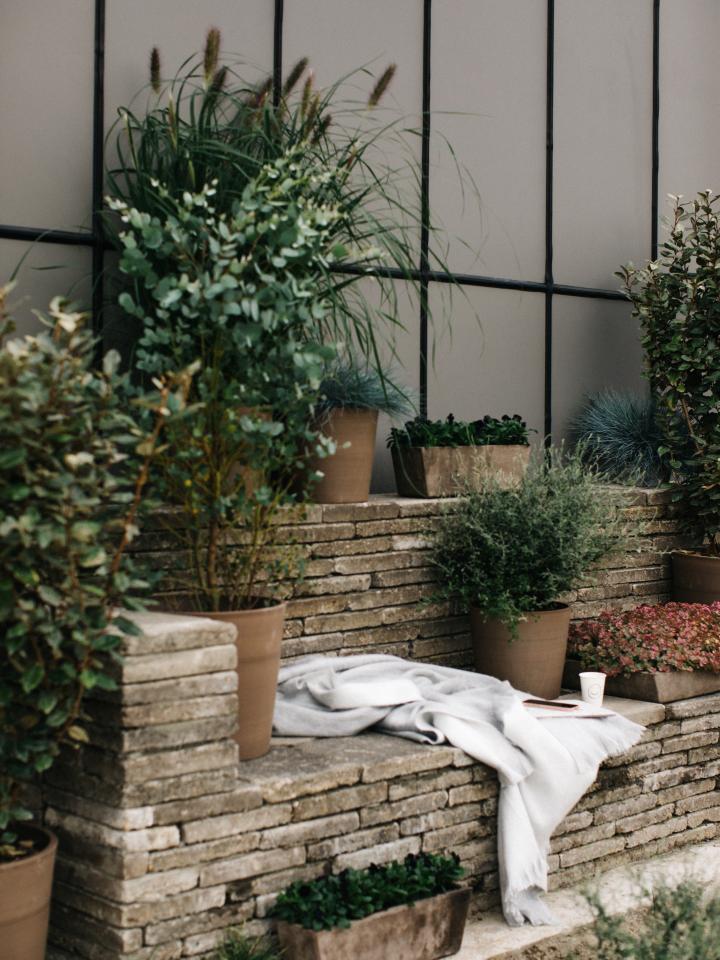 MORE GREEN INSPIRATION
Share your green transformations with us on Instagram or Facebook with the hashtags #thejoyofplants and #fromgreytogreen. Need some more inspiration to green up your living space? Find out how to create a greener entrance to your home and how to add green to unexpected places. 
*Wabi Sabi stands for the beauty of imperfection and transience. This movement is characterised by asymmetrical patterns and different structures and forms.