INVITE SUMMER ENERGY
For your garden to come to life, you will need bursts of rainbow hues. The gerbera is naturally white, but why not try red, yellow, pink, purple, orange or green and bring together unlikely palettes - contrasts that are surprising and exciting. Tip: get experimental with bright turquoise or metallic dyed versions. Find even more vibrancy when clustering them with garden bloomer geranium, see how the French fills create a colour explosion.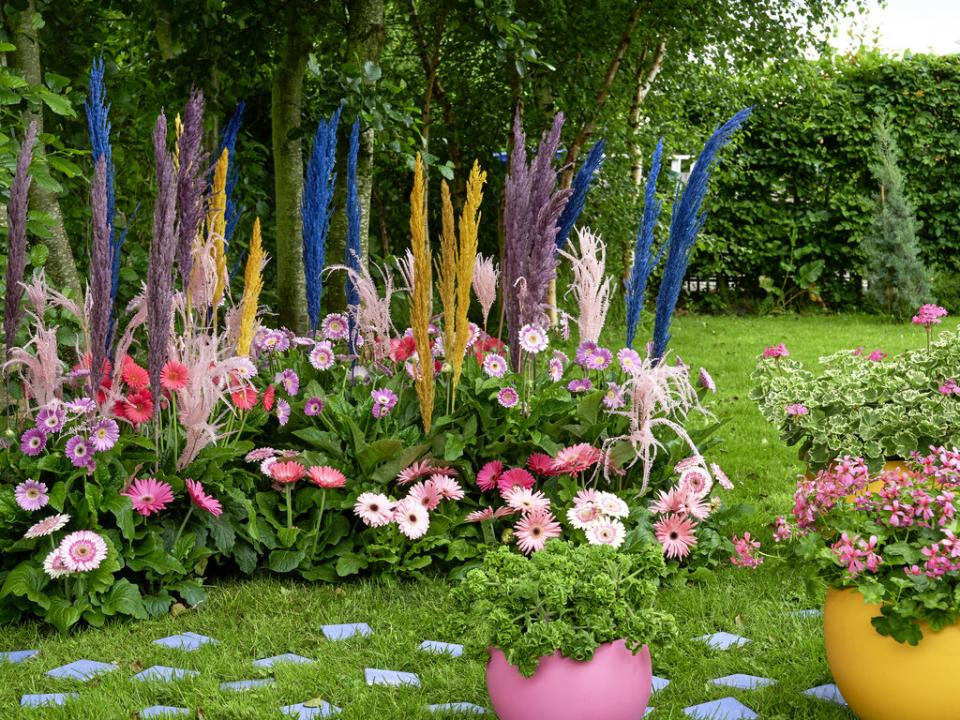 SENSORY RETREAT
Now it's time to add the zest. Citrus plants add warming tones to the group, from tangerine and lemon to orange and grapefruit. These strike a balance with the green crown of leaves, while the powerful smell can transport you to the Mediterranean. If you're lucky, it will be a treat for the tastebuds too. 
Finish the installation with an array of phoenix, and watch the boisterous nature of these evergreens create small escapes in your outdoor area with their clustered leaves.
Palm trees are another evergreen plant that can add vibrancy to your space. Nothing brings to mind a fun holiday as palm trees do, and their green leaves are highly decorative. 
MAGIC POTS FOR PARTY PLANTS
Now you have decided on your spectrum, you need to plot these in a vessel with the right energy to complete your garden fantasy. Paint your planters with graphic patterns, and don't be afraid to use colour to invite that summer vibe. 
MORE ABOUT CRAZY ILLUSIONS
For more inspiration from the Crazy Illusions trend collection, check out our blog and our Instagram and Facebook. Show us your interpretation of the style with the hashtag #thejoyofplants.