The new 'it' fig
After gracing the pages of many a glossy interiors magazine, the fiddle leaf fig was described as 'the 'it' plant of the design world' by the New York Times in 2016. But its close relative the weeping fig is set to muscle its way into the spotlight in 2017.
With its elegant trunk, generous canopy and delicate leaves, the weeping fig (Ficus benjamina) holds its shape well making it equally suitable as a miniature bonsai in a tiny flat or a huge, majestic houseplant in a large open space.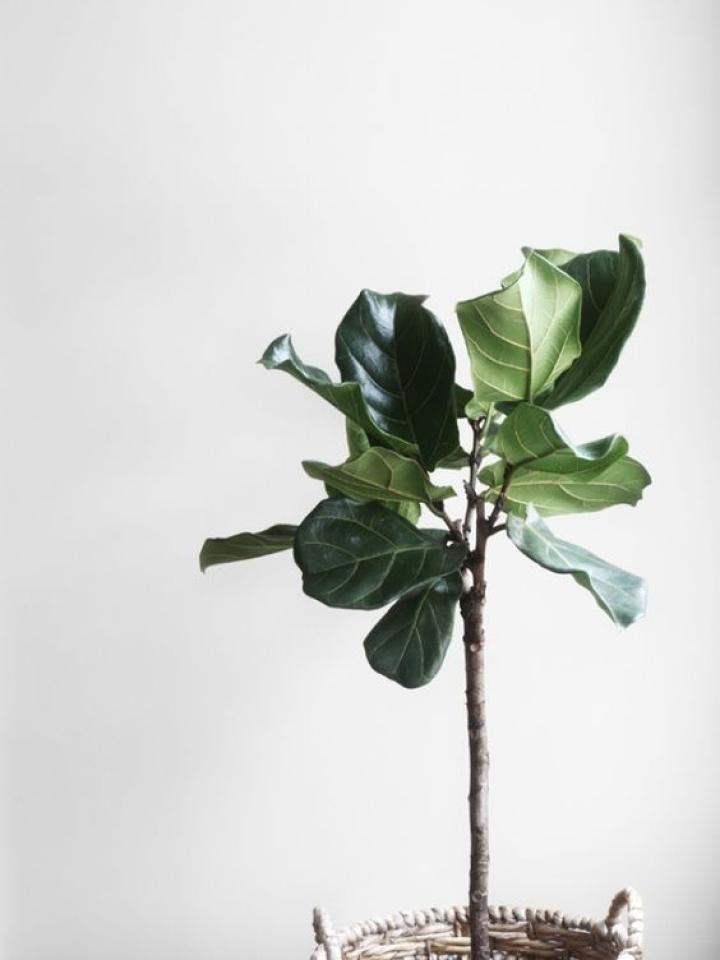 Tropical flavours
Expect the totally tropical vibes of 2016 to carry on shining in the new year as exotic houseplants continue to evoke sunnier climes in our homes. But while last year shone a light on tropical beauties with delicate blooms, such as Medinilla, Anigozanthos and Gloriosa, the new raft of exotic specimens are all about the big, bold exuberant foliage.
Think banana trees with their ostentatious leaves, majestic Bromelia standing proud with their flowers rising like flames – and don't forget the palms. Choose from the fern palm with its pretty fringed leaves, Livistona palm with its explosion of fans, the unusual and eyecatching fishtail palm and the elegant lady palm.
Air-purifiers
Air- purifying plants will also be a popular choice for 2017. Practical as well as pretty, they not only add life and colour to your home or workspace, they can clean up the air, too.
Researchers have found that many common houseplants can help mop up the toxins that are emitted from everyday items, such as cleaning and personal care products, carpets, upholstery and paint, as well as reducing damaging ozone emitted from office equipment, such as photocopiers and scanners.
Suspend cascading ivy from a hanging planter (an interiors trend set to contine for 2017), make a statement with an explosive Boston fern on a pedestal plant stand, inject colour with vibrant gerbera, or instil calm with a peace lily.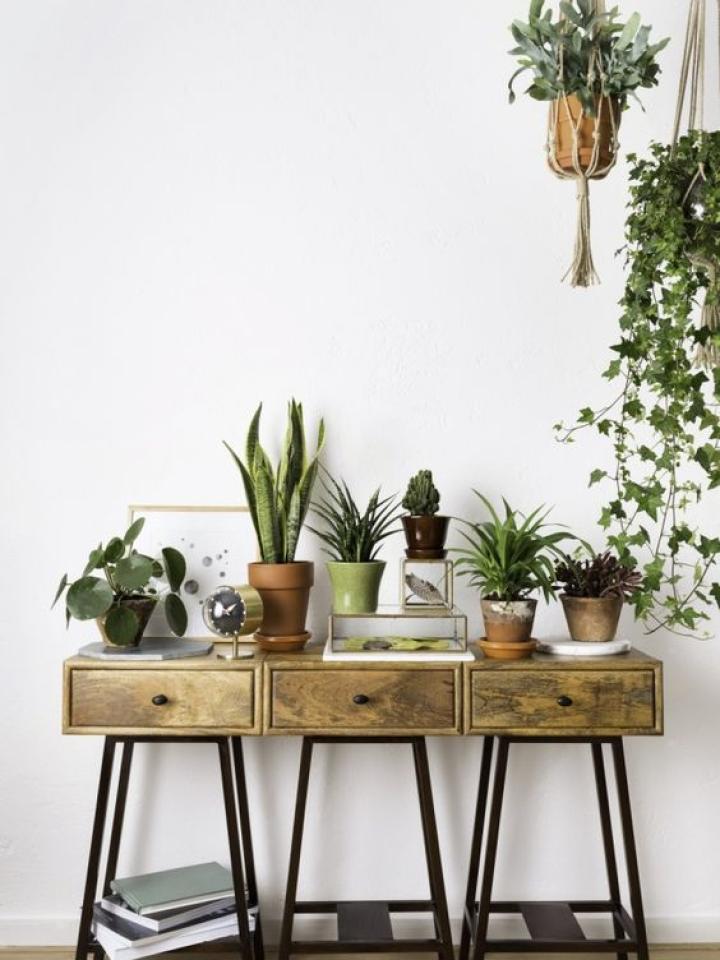 Hello aloe!
The social-media fuelled obsession with cacti and succulents reached its peak in 2016 but one particular succulent will be making its presence known in 2017. Say hello to aloe vera. Design-lovers will appreciate its understated elegance, characterized by fleshy cool-green leaves, soft spines and tubular flowers. Those with hectic lives will love its undemanding nature. Hailing from the desert it only needs watering when the soil is dry – just remember to allow it to bask in the sun. Healthy types will be drawn to the many health benefits of the aloe, from skin hydration and soothing, to digestion cleansing and immune system support. Find out more about how to get the most from your houseplant with our guide to aloe.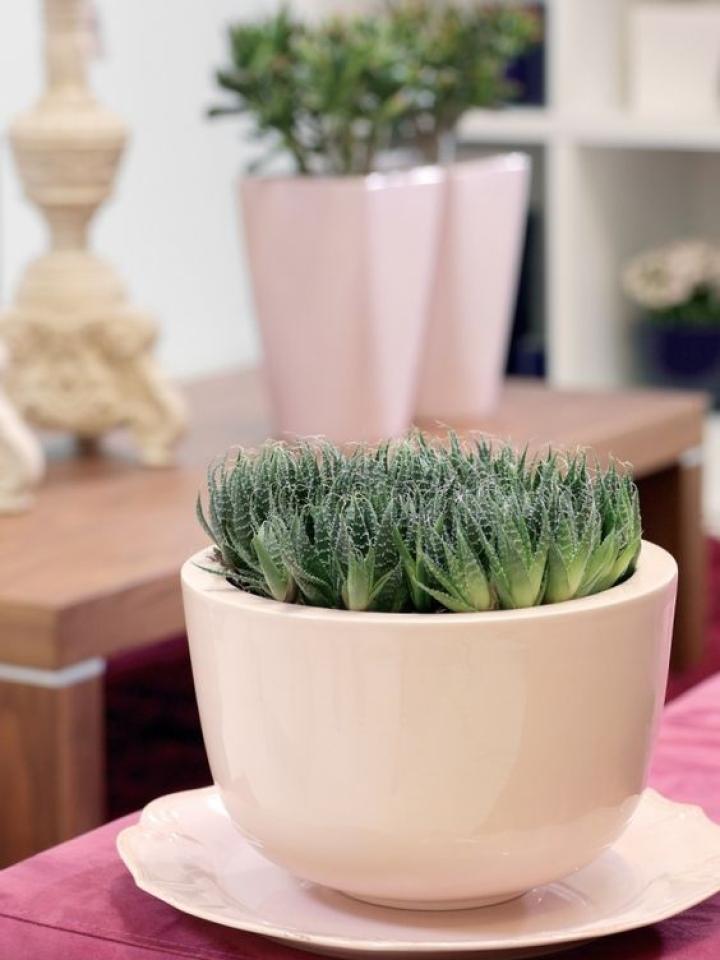 A note on interiors…
If last year's planter trends focused on the cool, hard materials of concrete, marble and pure white finishes, next year will see the rise of more warm, textural and organic materials, such as raw wood, earthenware and cork: a welcome antidote to the cold screens, wires and manmade materials of our technology-driven culture.
Which plant have you got your eye on for the new year? Tweet us your answers.