What you need:  
1 large and three smaller terracotta pots + matching saucers

1 white bowl

Paint and rollers

A 120 x 120 cm sheet of wood (or bigger if you want to go for a dining size)

Jig saw

Tape measure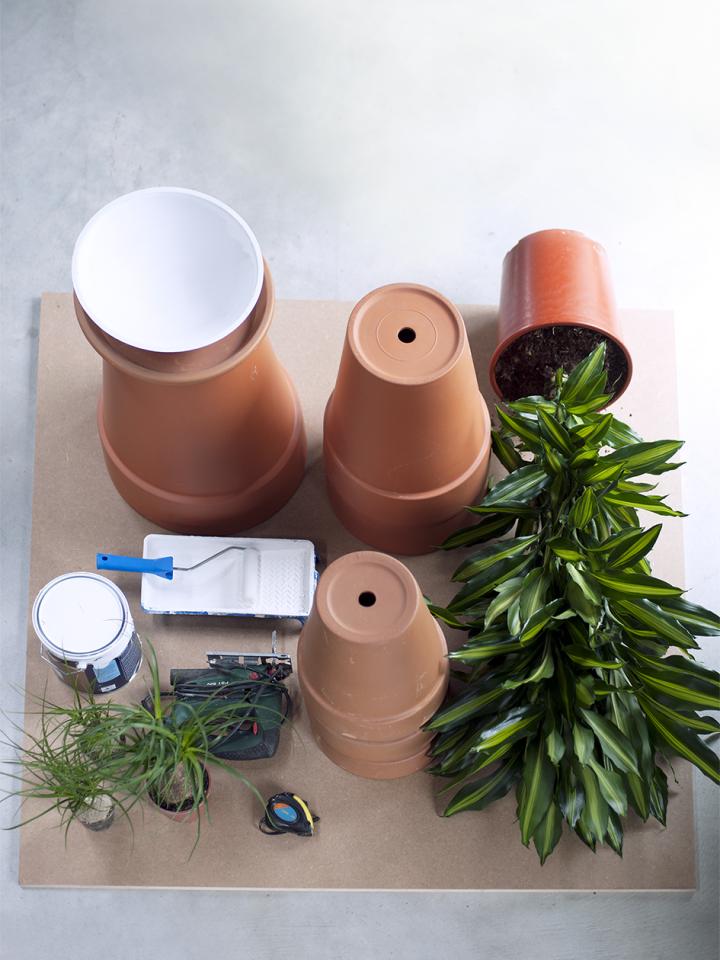 How to make it: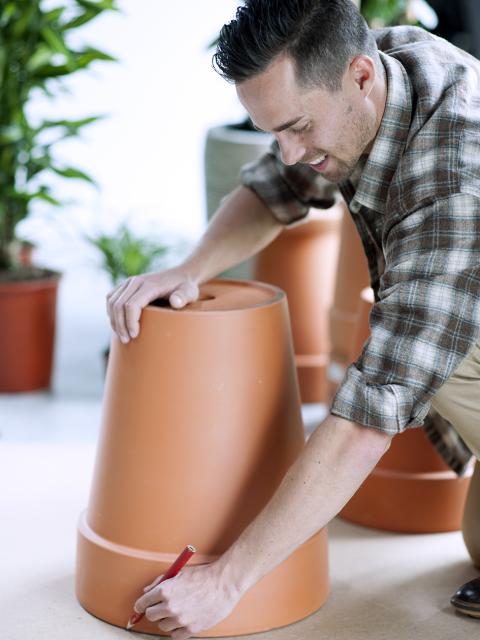 Step 1
Draw around the pots on the wood sheet to mark where you want them to be. Saw the holes a couple of centimetres smaller than the circles that you've drawn, otherwise the sheet will not stay in place.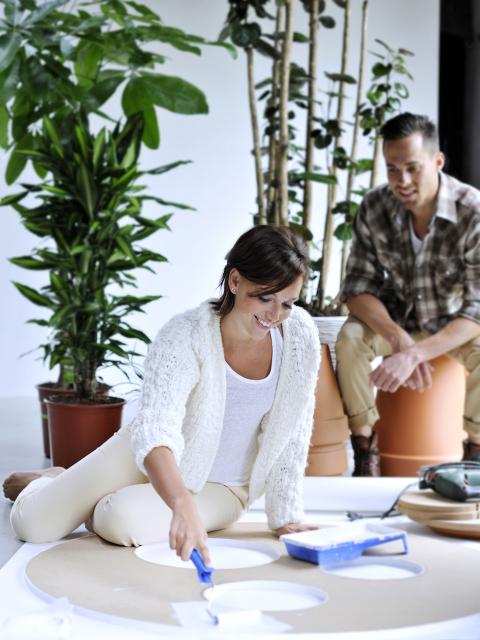 Step 2
Paint the sheet in the required colour. Also paint the edge on the inside of the sawn circles so that everything you can see is covered.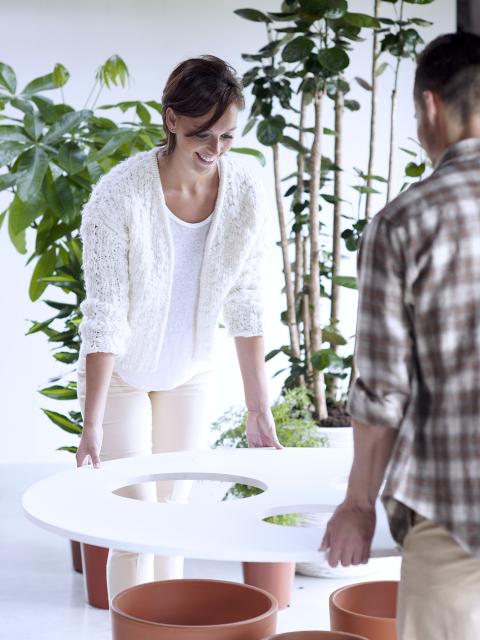 Step 3
Use the tape measure to measure the height of the pots. Balance the height of the pots by stacking, or adding one or two saucers.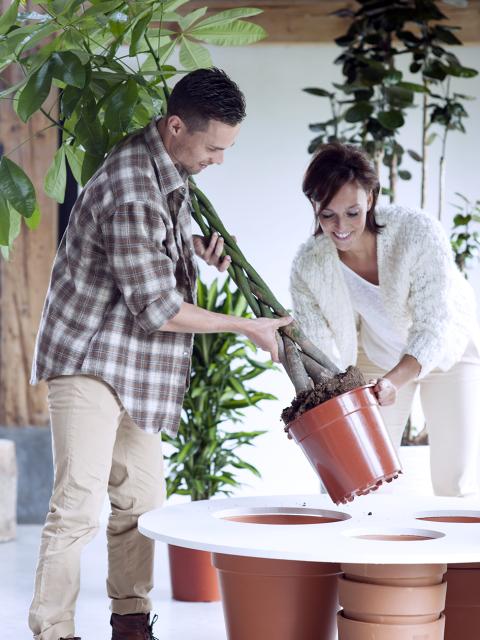 Step 4
Fill the pots with potting soil and plant the indoor trees through the holes in the table. Finish the tree table by adding a bowl with potential indoor trees: the Nolinas that you can see here will grow to be large Beaucarneas in time. All together now: 'It's the ciiiircle of life!'