Blue Monday? #GreenMonday!
Fix your winter blues with a profusion of greenery
It's that time again: the most depressing day of the year has arrived. Expect a Monday full of grind, an empty bank account, depressing weather and matching faces. But there's no need for all that! because research shows that you can fill everyone with energy and positive feelings with some plants in your home. 
The green facts
Emotions that you'd rather avoid, like stress and bad moods, can be easily diminished if you work in a green working environment. Your ability to concentrate and memory also improve considerably with houseplants around you. Not only do things look a lot livelier, but we also feel happier! so what are you waiting for?
Green not grind
Instead of getting caught up in the daily grind this Monday, let's roll our sleeves up and start turning things green. Off to the garden centre or local florist around the corner for a couple of new friends to brighten things up.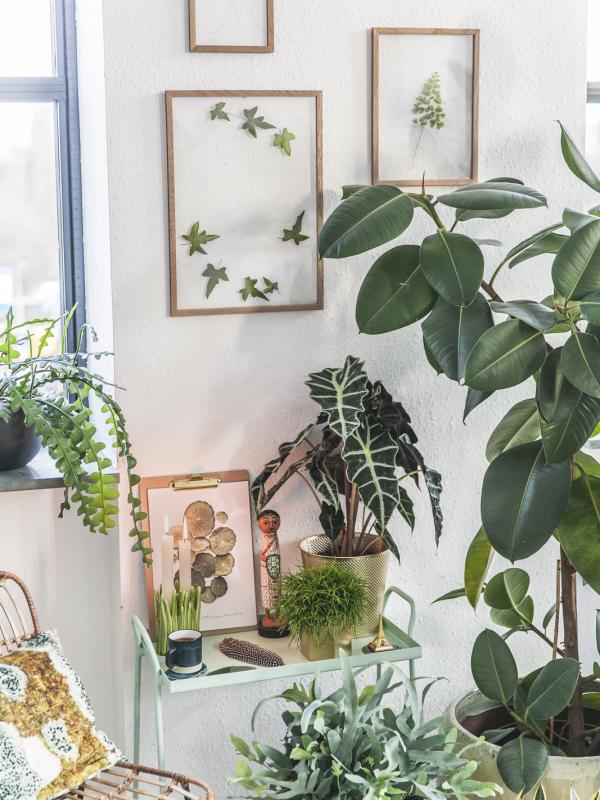 Question of taste 
Will it be a rugged plant, an air purifier or a show-off with statement leaves? Big or small, thick or thin - tastes differ, but it will always have a big impact on your winter dip. A fresh peace lily on your desk, a Calathea on the sideboard and an exotic Dracaena on a bare stool will soon improve your mood. 
---
#GreenMonday
Join in and turn this Blue Monday into a Green Monday! Share your green moment on this depressing Monday with the hashtag #GreenMonday. Spread the green love and joy!