What you will need:
Small sized Peace Lilies
Pieces of chamois leather
Scissors
A4 paper
A couple of plastic bags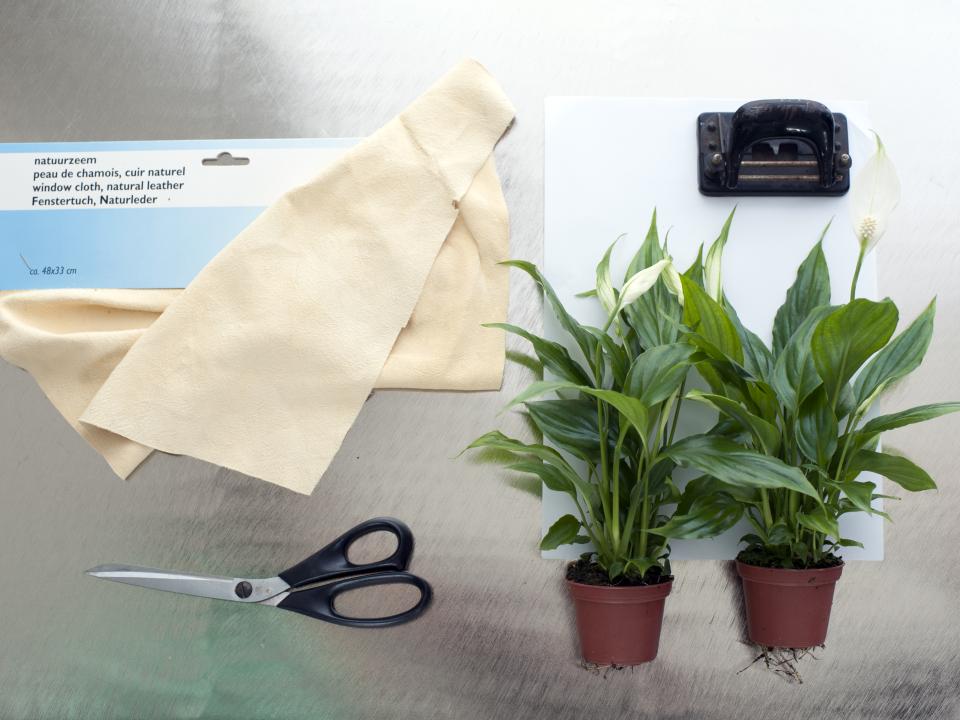 How to make it
All set? At the bottom of this article you will find steps 1 to 3 in photos. 
Step 1
Cut the piece of paper diagonally through the middle, from the top left corner to the bottom right corner and use this as the template. Place this on the chamois leather and cut the leather around the template. Make sure you begin at the edge, as you may be able to cut more shapes out of one piece of leather.
Step 2
Fold the short side over to the long side and use the hole punch to make holes on the edges of the leather, in a straight line.
Step 3
Cut a long strip from the leftover leather of approx. one centimetre wide. Weave the strip through the holes by repeatedly going up and under and tie the end to the top hole. Let the piece below hang down. You can connect the bags together by tying the strip to the point of the next bag.
Step 4
Hang the curtain from the ceiling. Now place a plastic bag around the Peace Lily pots and place the plants in the bags. In this way, you can water them without spilling.
FUNCTIONAL GREEN
We'd love to see your results of this DIY. Do you use it purely for decoration or do you use the curtain functionally, for example as a green room divider? Share it with us via Instagram or Facebook using the hashtag #thejoyofplants. Want it all bigger and greener? An indoor border provides a calming vibe and is this season's trend. Or create a green oasis of peace at home (and in yourself) with the Alocasia.
Steps 1 to 3 in photos
Step 1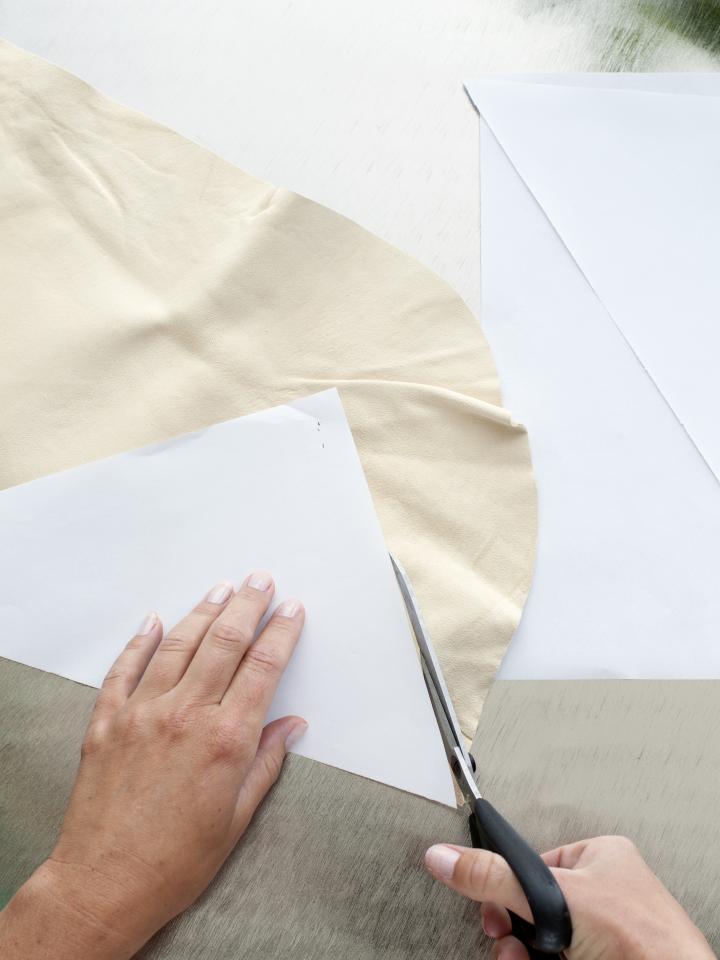 Step 2

Step 3