The bathroom is no longer just somewhere to take a quick shower. It's increasingly becoming a personal oasis in the home where you find peace and pamper yourself. Experience, wellness and time for yourself are becoming ever more important. And one important element in that is bringing nature indoors, in the form of natural materials and plants that are suitable for the bathroom. 
Pure aesthetics
You need something to look at as well. Air plants do incredibly well in the bathroom. As you shower, they secretly drink from the droplets of steam and spray. They're available in various shapes and sizes. Place them in a special air plant pot, or hang them cheekily off the showerhead. The mysterious grey Tillandsia is perfect for turning a morning grump into a smile. 
Bye peeping Toms!
If you have a hyper-modern bathroom with lots of glass, you might want a bit more privacy. Make green curtains out of ivy and feel as free as a bird. This is your spa moment. Enjoy it!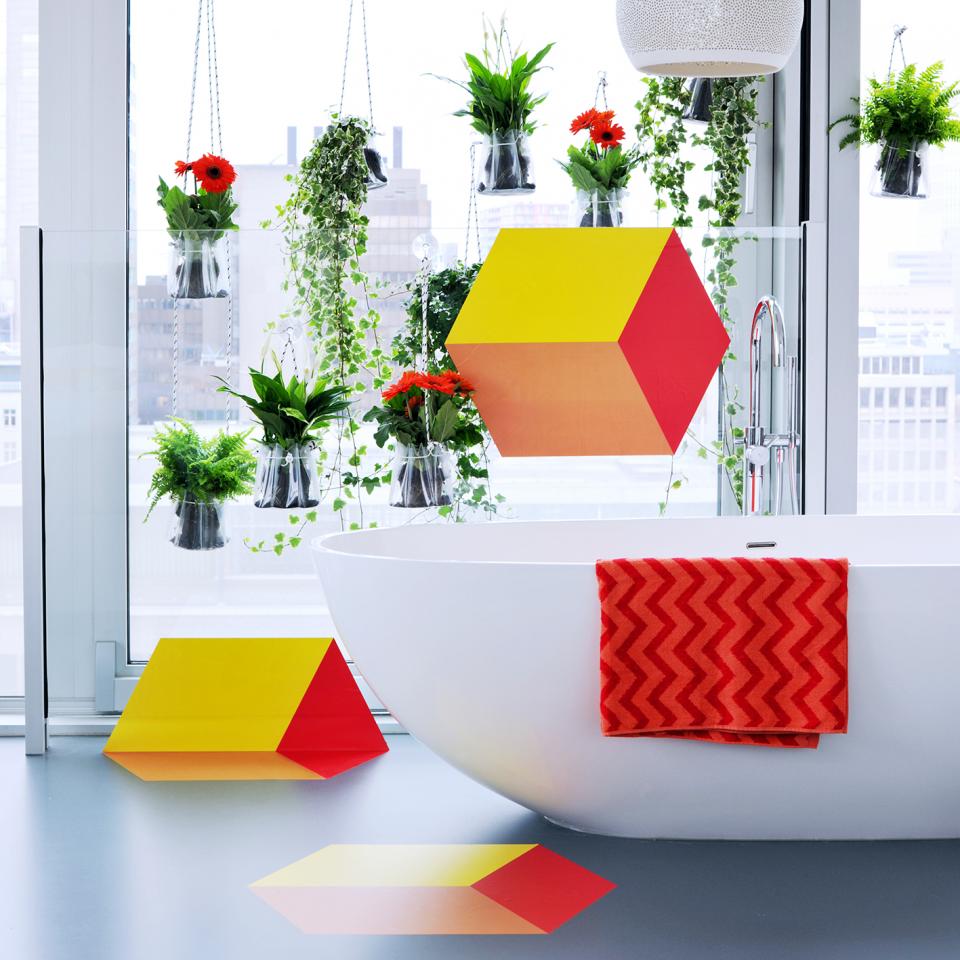 A good soak
Just lounging in the bath with scented candles around you is a bit old school. The new bathing is particularly focused on energy, with stimulating bath oils such as clove, palmarosa, rosemary, mint and citrus. The pure green plant Gerbera is used in aromatherapy as a way of stimulating openness. And we could all do with a bit of that…
Ouch!    
Burnt by the sun, cut yourself shaving or got sensitive skin? Nature has the answer! Aloe vera in bathroom means you not only have a personal spa, but you're also your own dermatologist. You can make after-sun from aloë vera, for instance.