Walk through the cloud forest
Ecotourism was born here. Walk high in the air through this iconic forest, which is reached via the villages of Monteverde and Santa Elena. Also be sure to visit the farmers in the area. It's remarkable to see how organic and commercial go hand-in-hand here. 
Dancing on the volcano
As most people know, volcanic soil is very rich in minerals. That means that everything grows well there: the crops that farmers sow, but particularly flowers and plants! Monsteras as big as houses and wild banana trees that just can't stop growing. The area around the Arenal volcano is a must-see. Stroll along one of the many marked routes, and 'cool down' in a lovely hot spring.
Strolling through the national park
One of the best-known national parks is Manuel Antonio. Definitely go here. All you have to do is to savour the delights armed with a plant and flower encyclopaedia (how about this magnificent version by Azuma Makoto?), a camera and a pair of binoculars. Did I just see a toucan fly past?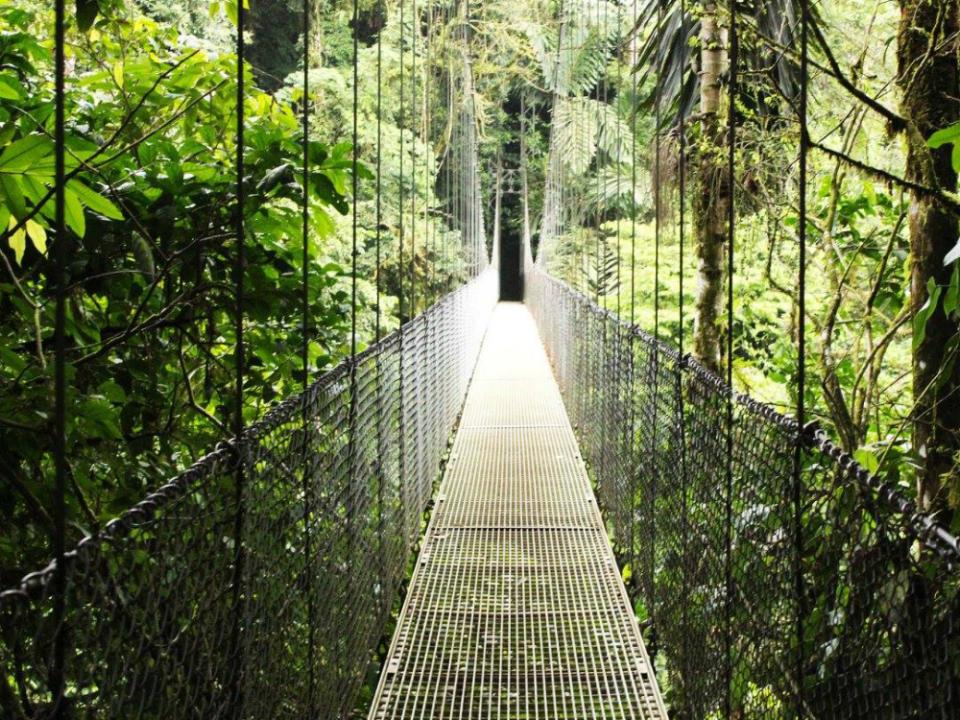 Reaching great heights
Up you go! Climb Costa Rica's highest peak, the 3820 metre high Cerro Chirripó. It's a hefty walk and quite challenging, but you're richly rewarded by the phenomenal view. Oak trees, tropical plants like wild strelitzia, flowers such as the brightly coloured bromeliad and mountains that seem to be made of greenery. Wow!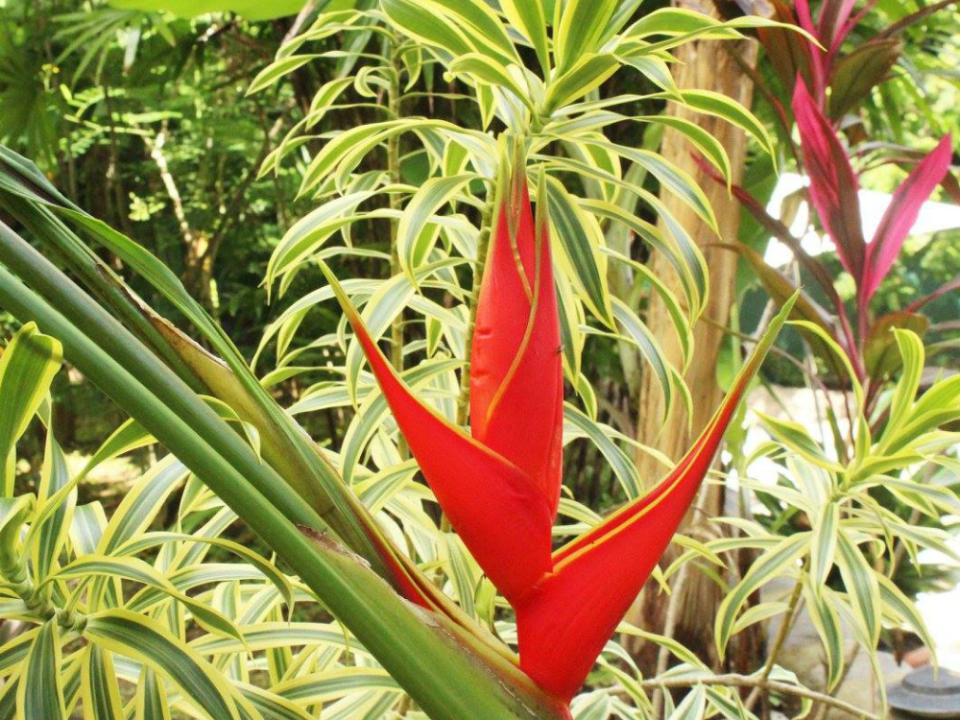 A little bit of Costa Rica at home
Do you know what's fun as well? You can reproduce that Costa Rica feeling with a trip to your local garden centre. Pop into the tropical section where it's warm and damp and pick out a couple of handsome specimens. You may already have a monstera and a banana tree, in which case a sago palm is a nice addition. Its palm tree leaves and rugged trunk give you an instant longing for the tropics.