Colour therapy with Kalanchoe
Which combinations really jump out?
Rebel is the name of the current summer lifestyle trend, and it's very anti-serious. If you're looking for bright colours, Kalanchoe offers everything you need to put on an uninhibited display. How bright will you go?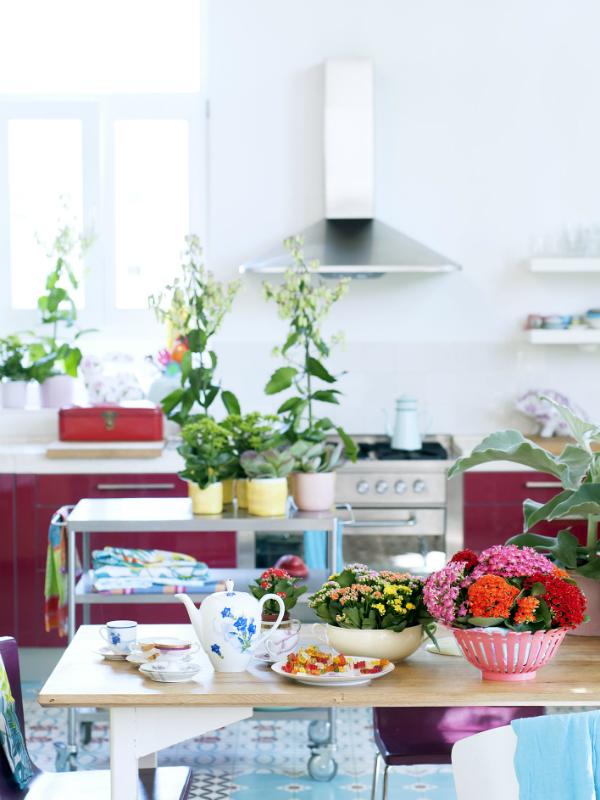 The colour wheel has been around since 1666 (thank you, Sir Isaac Newton) and is dominated by the primary colours: red, blue and yellow. These colours cannot be obtained by mixing other colours together. Kalanchoe comes in red and yellow. The colour wheel also contains the secondary colours: green, orange and purple. These occur when you mix primary colours together in various combinations. Many Kalanchöes are available within this colour grouping. And then you have the group of tertiary colours, created by mixing a primary and a secondary colour. That gives you nuances like amber, magenta and teal. Every colour evokes a particular emotion - by combining them together you can shape the atmosphere in your home. 
Kalanchoe colours
Red: excitement, adrenaline, combativeness, courage, adventure and passion.
Yellow: imagination, intelligence, curiosity, creativity.
Orange: eroticism, warmth, wealth. 
Green: hope, future, growth, development. 
White: perfectionism, sincerity. 
Pink: cheerfulness, love, happiness.
Kalanchoe goes Bollywood
For your own 'Rebel Rebel' (thank you, Mr. David Bowie) summer you should create combinations with at least one but preferably two colours from the primary group of Kalanchoes. So with red, orange and pink you can readily create a great Bollywood effect. If you want a bit of visual edge, combine yellow, orange and lilac/pink. If you want to be even more energetic, select Kalanchoes with bicoloured flowers for a humorous and cheerful romantic effect. To create balance, you can see the  Kalanchoë 'grand dames' Bells and Tiki at the back. And on the right there's the calm Kalanchoe Beharensis, a living sculpture with leaves that brings some peace to all the showoffs should you need it amidst all the excitement of your life.