There is so much on our to-do list these days: we have to get ahead in our careers, excel as a parent and partner, maintain a buzzing social life, workout regularly and eat healthily and keep building those followers on Instagram. Our high-performance society has set the bar high, and it often makes us feel overstimulated. If you add maintaining a beautiful home to the list, it's no wonder we start to feel overwhelmed. This season we use nature to create a calm and peaceful environment for relaxing in, with the help of these six houseplants and three garden plants.
Houseplants
We start with Beaucarnea, an eyecatching indoor tree with attractive, curled leaves. Choose a few interesting plants and create a hanging garden in your home, an excellent route to an indoor jungle for those of us who live in small spaces and are short on floor area.
Second on the list are succulents, wonderfully low-maintenance plants that will impact your feeling of peace and calm, rather than your to-do list. For extra relaxation, take advantage of aloe vera's moisturising gel and harvest the gel for your own home spa.
A universally calming plant is the shade-dwelling fern, of which there are 40,000 different varieties, so a good chance you'll be able to find a cool companion of your own. Some species also remove toxins from the air, contributing positively to their environment. It's also easy to expand your collection by growing your own fern family.
Orchids have shiny leaves, long stems, and gorgeous flowers. If just one plant brings a feeling of tropical freshness into the space, imagine the effect of an orchid jungle.
A plant that brings a dash of colour to a peaceful household all the way through into new year is Schlumbergera with its flowers that bloom in autumn and winter, bringing light to dark days. When in full flower, this plant makes an excellent Christmas table centrepiece, more than living up to its alternate name of Christmas cactus.
The last houseplant on the list is Kalanchoe. With bell-shaped flowers and beautiful foliage, this is a wide-ranging family of plants. We've picked out these unusual Kalanchoe varieties to help you get started.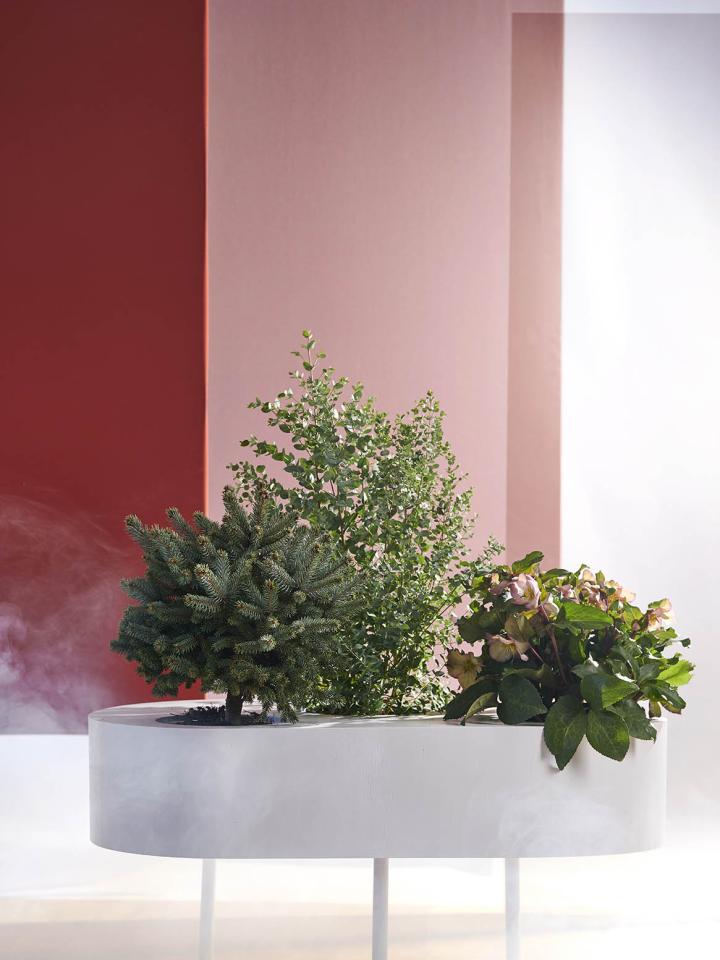 ---
Garden plants
The delicious-smelling eucalyptus is a beautiful plant with azure blue leave. It's a treat for koalas and an asset to your courtyard. If you're a fan of its perfume, make this beautiful wall hanging and bring the fragrance indoors.
As for trees, the spruce is usually thought of as a Christmas tree. This is a shame, however, as small versions of this plant add personality to a garden. Hellebore and spruce make calming outdoor companions throughout the winter months, until spring peers round the corner again.
If you're interested in the flower trends for Autumn/Winter 2020, you can view the flower collection here.
Follow us on Pinterest and Instagram for more ideas and inspiration around "Inner Retreat".