Positive orchids
The orchid is best known for its beautiful appearance, but this tropical plant also has a positive effect on our mental health. The green leaves and beautiful flowers provide creativity, encourage better productivity and promote increased feelings of happiness.
Multiply your orchids
It's no longer enough to have one orchid on the windowsill. This autumn, the orchids are taking a stand, and they're standing together. The best-looking orchids are grouped together in an orchid jungle, a dazzling collection of multiple species, that create a burst of colour in the heart of your lush green home.
To create an orchid jungle, bundle together five or more orchids into one large pot, or style several varieties next to one another. Opt for one colour, or mix and match different colours and sizes. You can choose to have their aerial roots visible, or hide them under orchid bark. And it's your choice how to display them, too: in a vintage flower pot or modern concrete design. In your orchid jungle, it's up to you.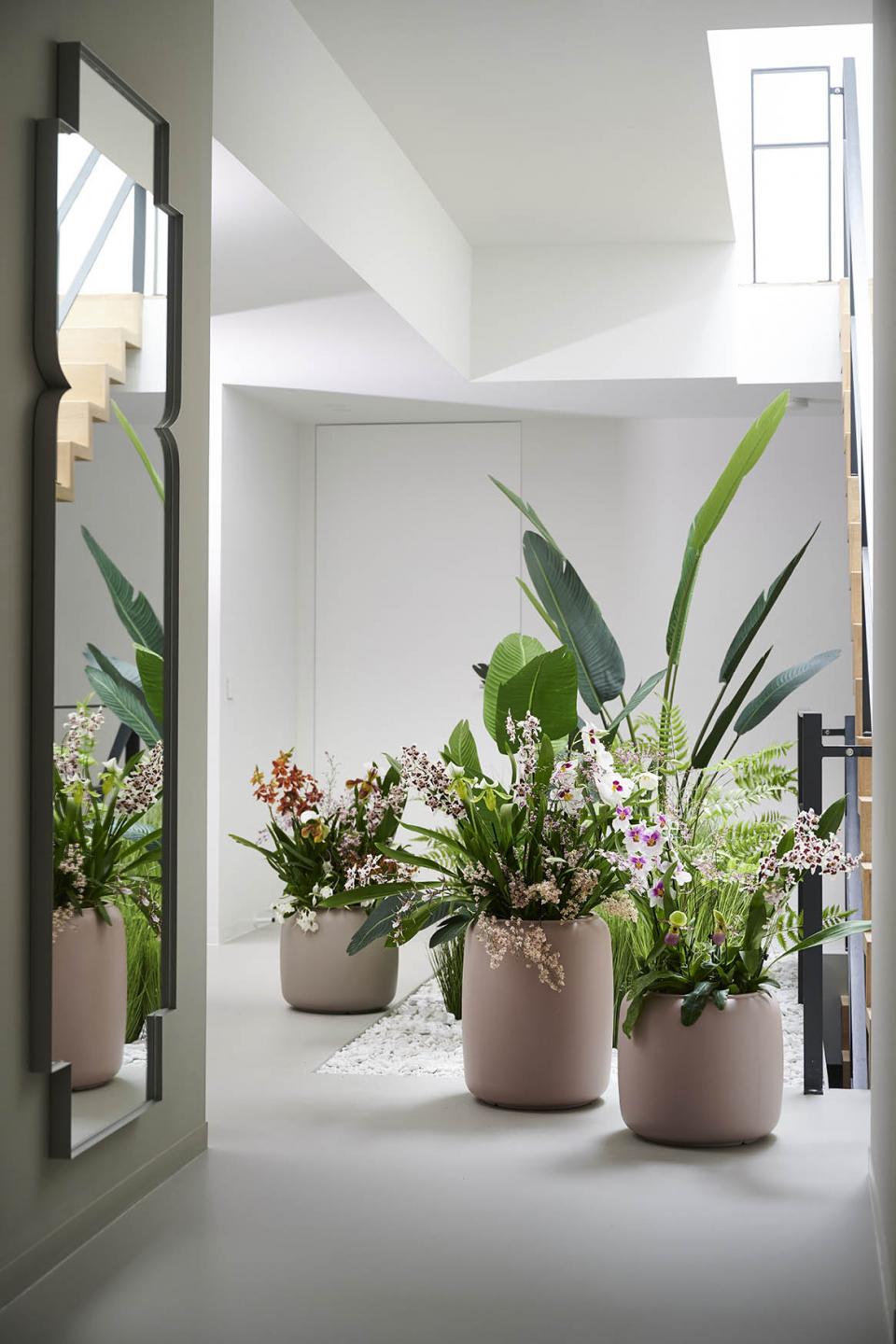 ---
Care tips
Placing your orchids in the right location is the key to a long and happy life for your plants. A window on the east or west is usually ideal, and in the winter you can move them to a place with more sun.

Orchids are not heavy drinkers, so never leave water in the pot.

If the roots are brown, you are watering too much. If they're green, your orchid has enough moisture for the time being. When they're silver-gray? It's time for water!

Never place a fruit bowl near your orchids, because the flowers will die back faster.
We'd love to see your orchid jungle. Post your photos with #thejoyofplants and we'll take a look.