Succulent cheesecakes
They're almost too cute to eat. Almost … but you're happy to make a greedy exception for cheesecake. With a cake base made of rosemary, lemon curd and lemon cheesecake, it's easy to do.  The topping of meringue and fondant succulents lends the finishing touch. A couple of bites, and that's another one gone!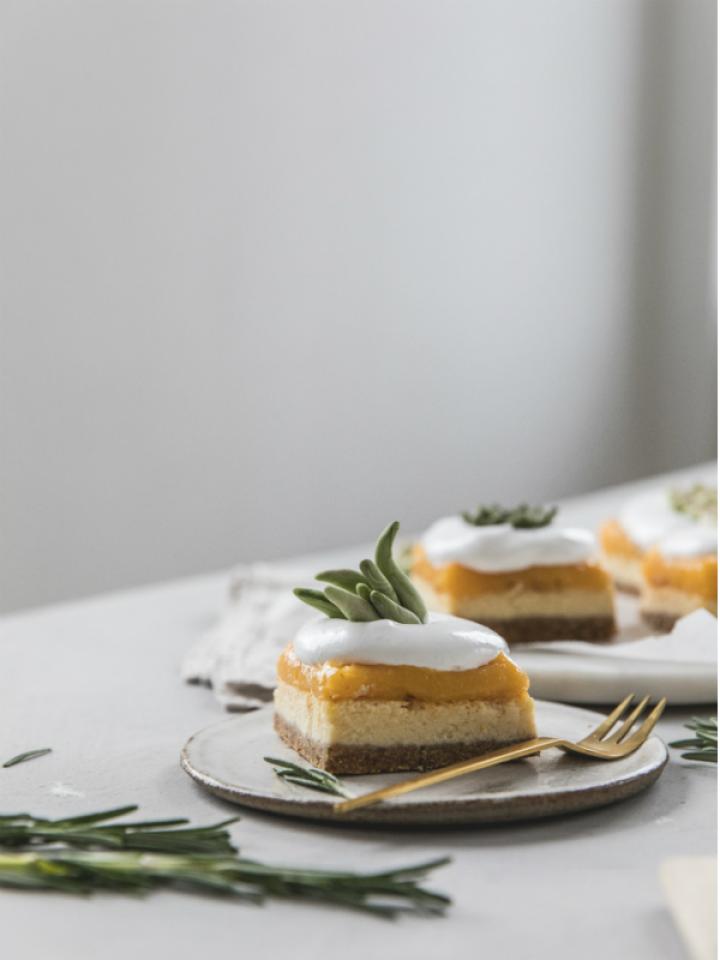 Cloud-covered lemon cake
Is your mother a dream or were you an angelic child? Use it as inspiration! This lemon cake with rosemary comes with the most delectable topping: white candyfloss, a sprig of rosemary and a baby fig. Isn't that sweet?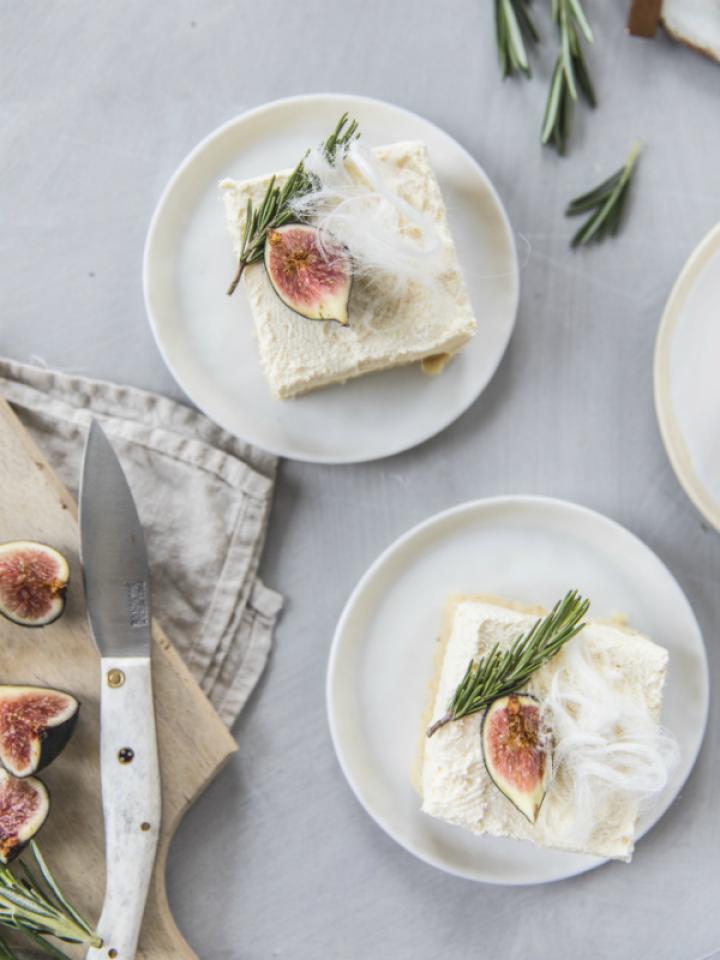 Pixels & Kruimels
If you're very good at two things and you enjoy both of them equally, you have to choose. Or, thought Joyce, you can combine them. Pixels & Kruimels (Pixels & Crumbs) therefore consists of two ingredients: design and baking. Two total different fields of expertise captured in one very cute name. Joyce of Pixels & Kruimels is a hero for anyone with a sweet tooth. She can conjure up a four-layer cake, something fruity or a world-enhancing, deliciously moist carrot cake in a flash. With Pixels & Kruimels she wants to make as many people as possible happy. And she's doing well!