Don't put the fairy lights away yet
A houseplant with a sturdy trunk like the Yucca looks great with some lighting. In fact, it puts the plant in a whole different light (excuse the pun!).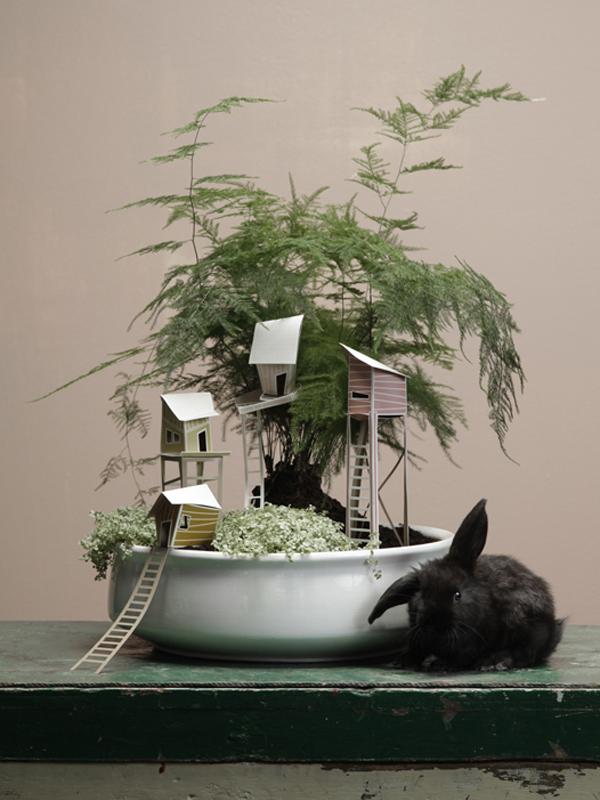 Turn your plant into a mini village
Forget the Nativity scene: a Cottage Town is just what you need to lend a little more allure to your houseplant. The miniature tree houses and cottages transform your plant into a settlement -now you just need to wait for the pixies to move in.
Unusual pot sleeve
The Christmas tree stood in a large bucket full of sand you collected from the playground round the corner. To smarten it up a bit you managed to make it look more special by using a roll of wrapping paper. Why not carry on this trend for your houseplant? An unusual pot sleeve turns a dull plant into a fashionable feature. Obviously you could reach for the wrapping paper again, but try looking in the cupboard for some attractive fabric. Got a taste for it? Paint the pot with blackboard paint and use chalk to really express yourself.