This is how you make a hydrangea wreath
Fun DIY idea for inside or out
Blue, purple, green, pink and a whole lot of shades in between: you will bring the most beautiful hydrangea colours together with this wreath by ElementsofStyleBlog.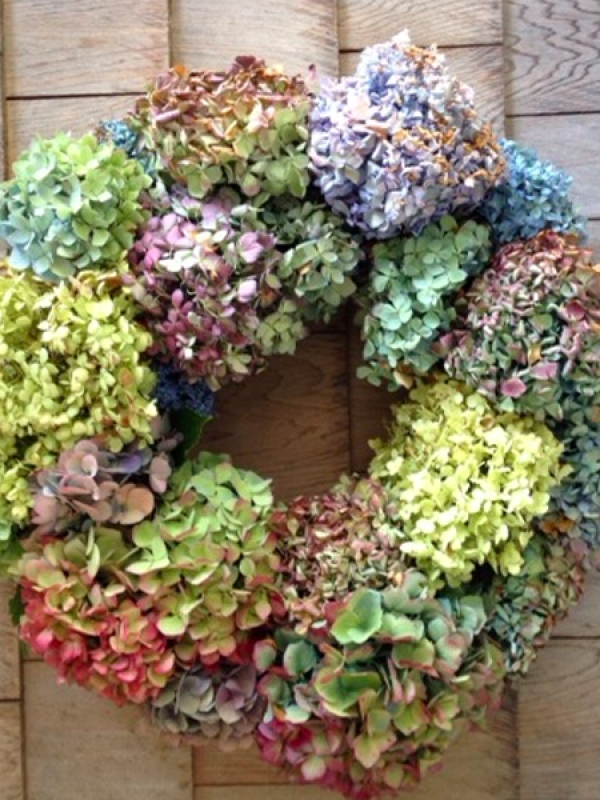 A wreath of hydrangeas
This hydrangea wreath isn't only lovely on your front door; it also looks great indoors, on the chimney breast, against a bare wall, or on the table during a special dinner, for example. You can make this flowery eye catcher entirely yourself, so it's also a bit of fun.
What you need and the step by step guide
This is what you need to make a hydrangea wreath:
A couple of hydrangeas in your favourite colours
A can of hairspray
A polystyrene ring
Pins
A jute or canvas ribbon
Secateurs
Cut a couple of stems from your hydrangea and let these hang on your washing line for a couple of days. When they are dry, follow the step by step guide to making the wreath, on the ElementsofStyleBlog website.
We wish you lots of DIY pleasure!