What you need: 
Approx. 10 peperomia, depending on the cabinet
An old cabinet (charity shop)
Two sheets of plexiglass
Jigsaw
Watertight terracotta pots
Small hammer and nails 
How to make it:
Step 1
Carefully remove the back from the cabinet and replace it with plexiglass. Carefully secure this with nails around the whole back.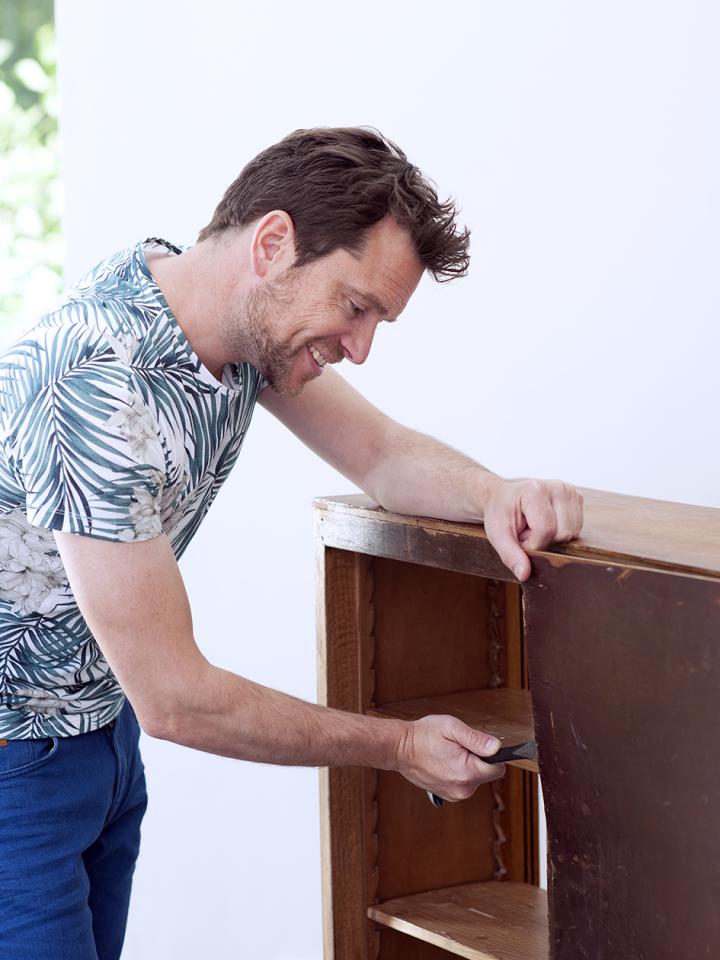 Step 2 
Cut round holes in the cabinet's shelves from where the terracotta pots can hang. The diameter of the hole must therefore be slightly smaller than the top of the pot.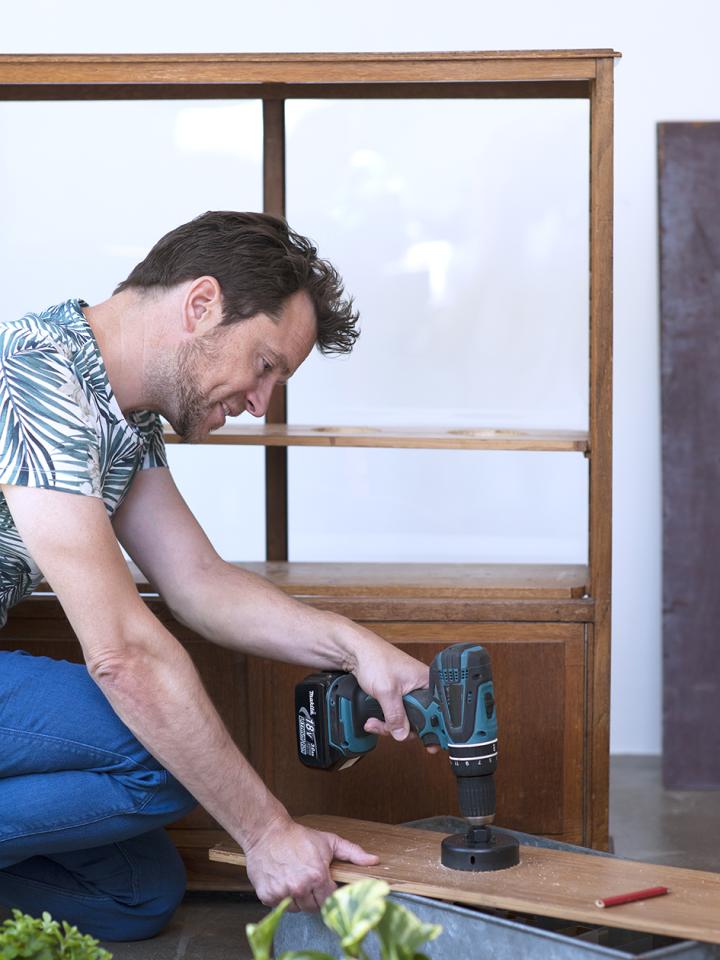 Step 3
Place the peperomias in the pots and distribute them across your new indoor greenhouse. Combine contrasting leaf shapes to give a nice and lively display. The advantage is that the humidity will be regulated naturally, so the plants will require less watering in their new botanical display case.