DIY: plant wall for video calls
Impress your colleagues
Do you go from one Zoom meeting to another while working? Then it might be a nice idea to create a plant wall in your home. Of course you can set a Zoom background, but isn't it much more fun to make one yourself from real plants? Besides, the plant wall is not only a nice background for video calls, but there are many more advantages to having so many plants in your home office. Plus: it's a fun DIY project for next weekend!
Beautiful and functional
A plant wall is not only beautiful, but also functional. Plants can have a positive effect on your work performance. They relieve stress, help you concentrate and purify the air. Just what you need for your home office!
You will need:
Sturdy rope
A straight and sturdy branch
Plant hangers
Plant pots
Various plants
The plants we used for the plant wall are:
Getting started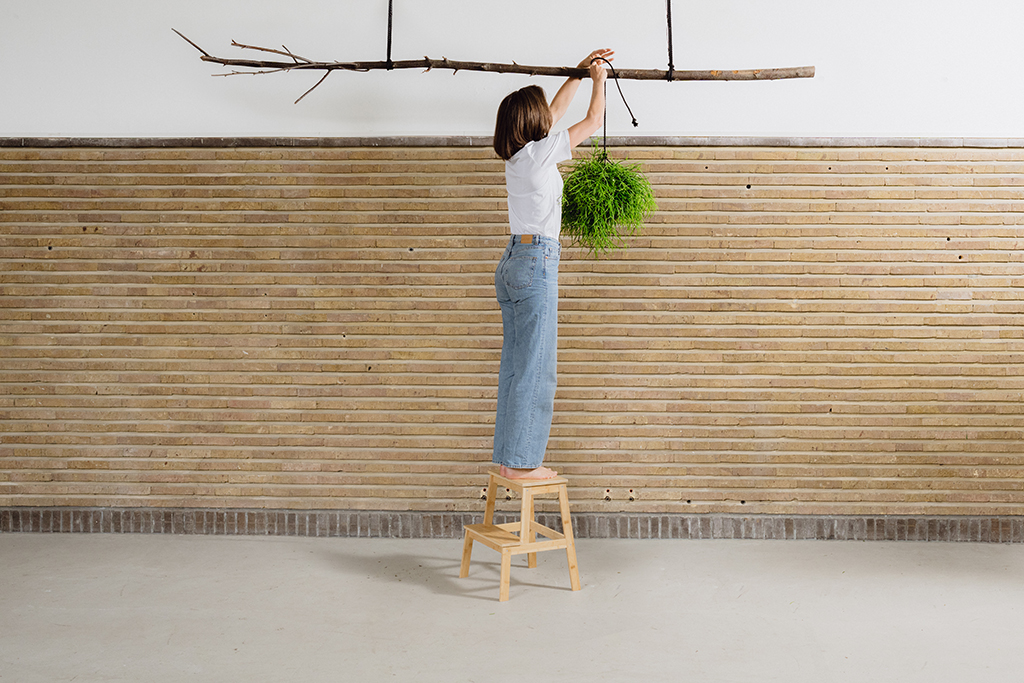 Step 1
Start by fixing two pieces of string to the ceiling. When they are hanging, tie the branch to them. This is the basis, and if all goes well, this now looks like a hanging clothes rack.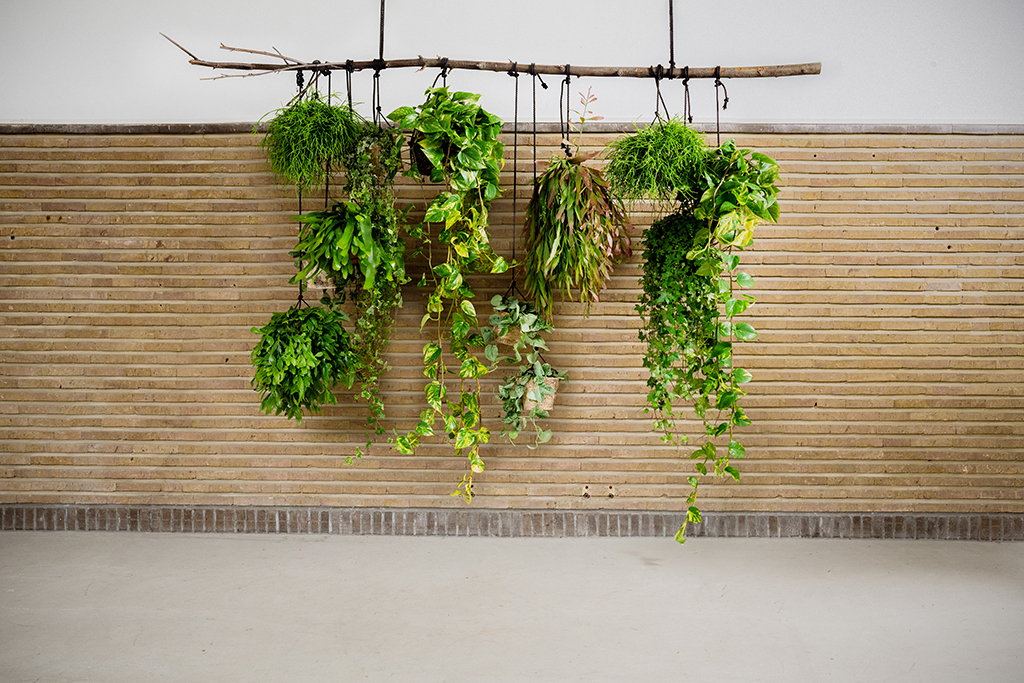 Step 2
Place some of the plants in the plant hangers and tie them to the branch one by one with string. Hang them at different heights so that you get a playful effect. In the end, you want the whole wall to be covered with plants. Hanging plants are excellent for this.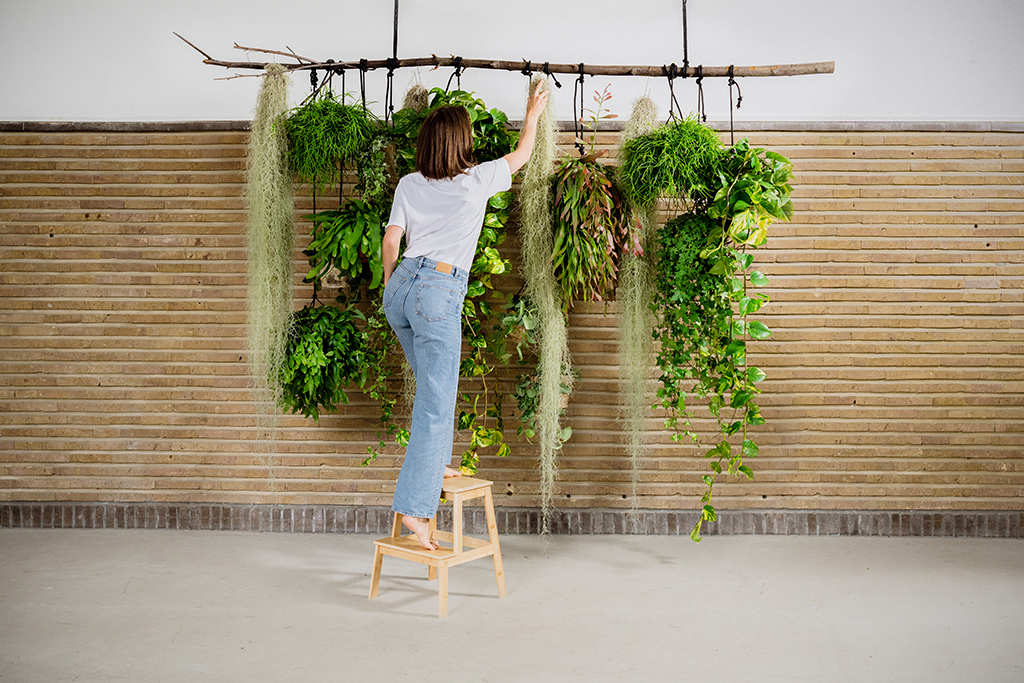 Step 3
You can fill the last holes with beautiful large leaves. We used leaves from the Monstera, for example. Put them in a tube with some water, so they stay fresh for a long time. This gives you an instant wall of cuttings.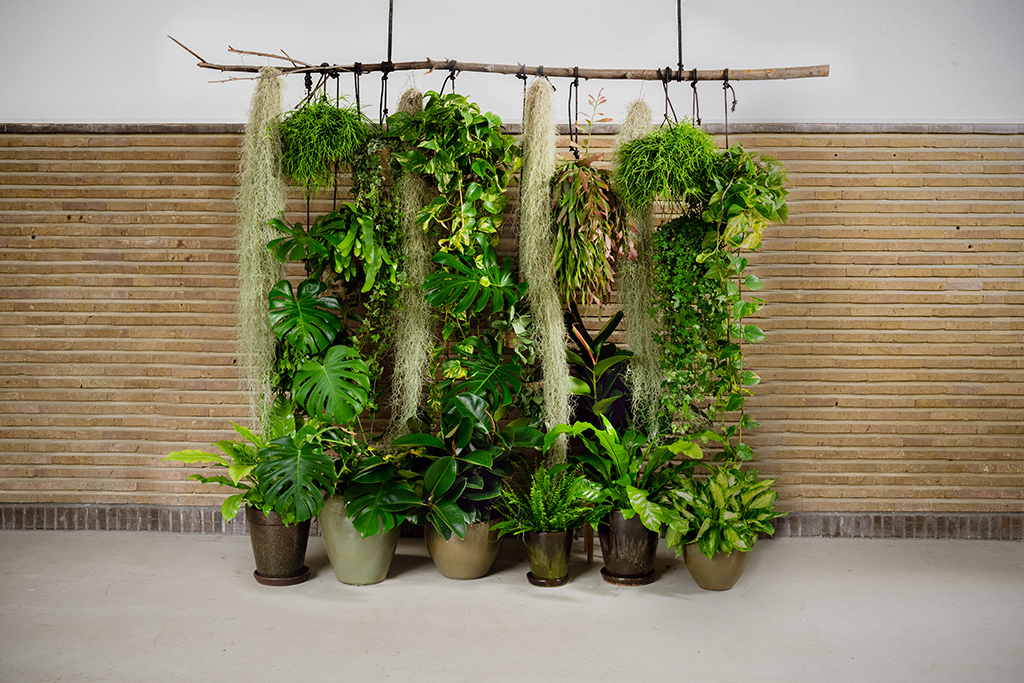 Step 4
Are all the plant hangers with plants in them hanging already? Then place the last plants in plant pots on the ground. Place them next to each other so that they match the rest of the plant wall and all the plants flow into one another. You can use any plant you like for your own plant wall.
More DIY inspiration
Satisfied with your homemade plant wall? Take a picture of your creation and share it on Instagram or Facebook with the hashtags #thejoyofplants and #thanksplants. Looking for more inspiration? See how you can turn your home office into a green home office or read about the benefits of plants in the workplace.