Win a beautifully designed bee hotel
Contribute to the survival of our ecosystem by giving bees a home
To help fight the ongoing disappearance of bees, everyone can take action at their own level - by adopting a variety of honey plants, by limiting pesticides, or by offering solitary bees a habitat in which to make their nests. We're offering you the chance to win a bee hotel from Capi Europe, and thus contribute to the survival of these all-important pollinators.
A valuable resource for bees
Contrary to popular belief, not all bees live in colonies - the majority (80% of their total population) are solitary creatures. They are therefore looking for small natural cavities to make their nests and lay their eggs. Why not offer them some shelter by setting up a bee hotel in a sunny spot in the garden? Just make sure it's at least 30cm above the ground and ideally close to a bed of various honey flowers.
The Capi Europe bee hotel
Thanks to the bee hotel, you can help protect the solo bee, contribute to their reproduction and therefore to the biodiversity of our environment. Fully recyclable, the Capi Europe Bee Hotel features different sizes of bamboo sticks, providing pollinators with an ideal environment to shelter and grow.
Win a Capi Europe bee hotel
Don't wait any longer to offer bees a precious resource for their survival. In addition to contributing to biodiversity, this Capi-branded accessory has a modern and elegant design and adapts to all styles of garden or balcony landscaping. From June 22 to July 2, 2021, you have the chance to win one of the two Capi bee hotels*.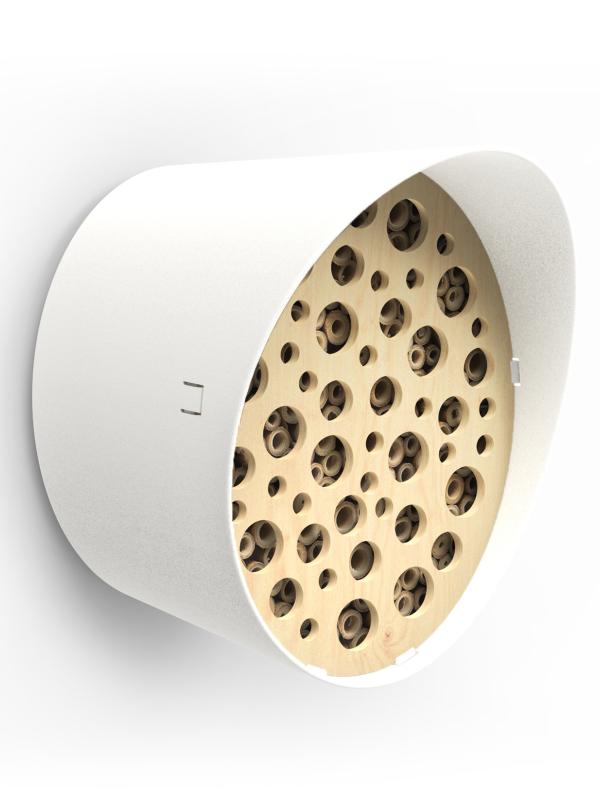 To participate, simply fill out the form below and tell us what your favorite kind of honey plant is. The winner of the bee hotel will be drawn at random from among the participants. 
*The white Capi Bee Hotel, measuring 24x19x23 cm and with a value of € 22.50.
This giveaway has now ended.