Striped, spotted, with graduated colour, a white edge or delicate markings and plain from snow white to crimson, deep indigo and almost black. Petunia offers it all, in single and double flowers. The plant blooms with a constant stream of new flowers from May until the frost arrives. 'Summer's jewels' as they used to be called can be planted in the soil, but the most popular use of Petunias is in hanging baskets, planters and pots, where the plants can cascade a long way over the edge.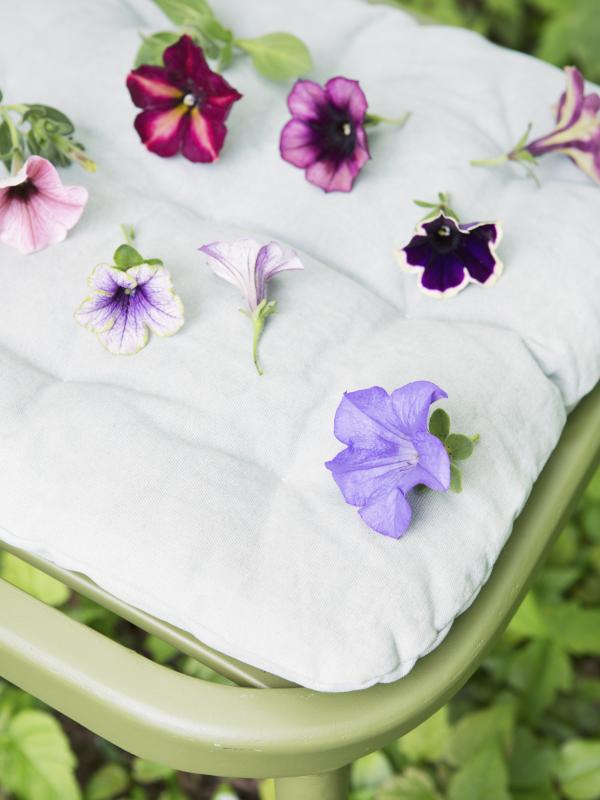 The star of your summer garden 
Petunia is a member of the nightshade family and is native to South America, where you can find 35 different species, often considerably sparser than the hybrids that you can buy at nurseries, florists and garden centres. The first petunia arrived in Europe in 1823. This white Brazilian was joined soon after by lilac and dark-red Argentinian varieties. These ancestral plants gave rise to today's cultivated Petunias.  
---
Petunia trivia
The plant is related to Nicotiana, known as the tobacco plant.
Petunia was given its name by French botanist Antoine Laurent de Jussieu (1748-1836) in 1789. He took his inspiration from the fact that Pétun was the local name for tobacco at the time. 
Artist Georgia O'Keeffe made her breakthrough in 1925 with a Petunia painting. She had planted purple and blue Petunias at her summer cottage on Lake George and loved them so much that she captured the flowers in sensual close-ups that caused a sensation.