With a recent study showing that 60% of Brits feel happier when surrounded by greenery and more than two-thirds of respondents saying houseplants have a positive impact on their mental health, this installation has come at the perfect time.
The 'Houseplant Hideout' is a monolithic design feat by celebrated London-based designer DaeWha Kang and stands 6m tall in the heart of East London's urban jungle. Bursting with an exotic array of luscious houseplants, the installation features a vertical kaleidoscope designed to transport Londoners into a biophilic wonderland of Zen.
Depending on mood, visitors can relax and unwind with an optional 10 minute guided plant meditation created by plant spirit expert Holly Worton, or opt to interact with changing light and soundscape within the plants for a more stimulating experience.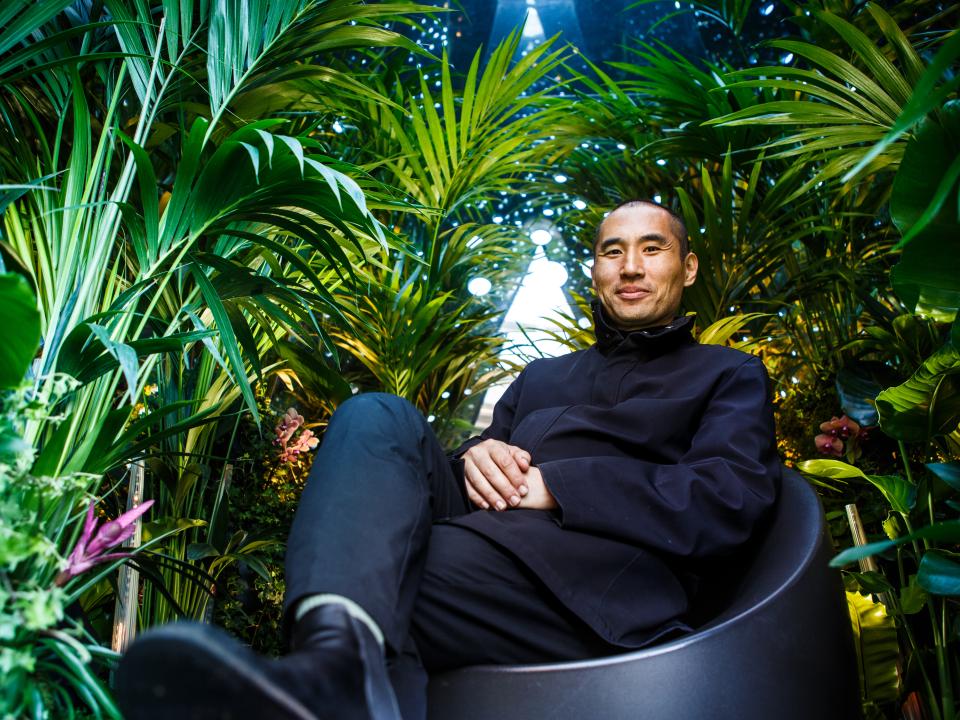 Each houseplant has been carefully selected by botanist James Wong for its wellbeing and biophilic benefits, as well as their aesthetics. They include the tropical-looking Strelitzia Nicolai which brings an energising pop of colour, lush Howea Forsteriana and flamboyant Guzmania to help purify the air, and show-stopping Begonia Maculate to bring a touch of the exotic to London. You can find out more about the houseplants on display here.
And you don't need to be inside to enjoy the houseplant spectacular! Passers-by can also peek through the portals in the installation to see the lush green indoor forest and maybe even catch a glimpse of the intricate terrariums created by James Wong himself.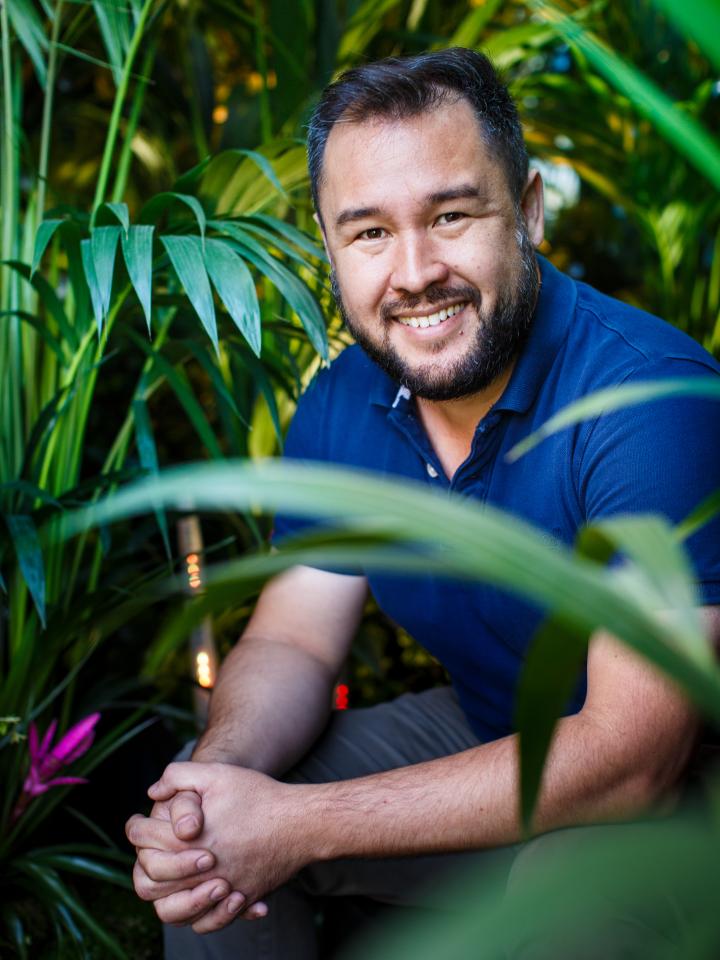 The Houseplant Hideout is the latest addition to our critically acclaimed annual Thanks Plants campaign, which celebrates the myriad benefits that introducing houseplants into our homes and home offices has on our lives.
The Houseplant Hideout was open between 10am-6pm on Thursday 7th October, Friday 8th October and Saturday 9th October 2021. The address is The Green, BOXPARK, 2-10 Bethnal Green Road, Hackney, London E1 6GY. 
Want to see more? Follow us on Instagram and Facebook, and tag #thanksplants, #houseplanthideout and #thejoyofplants to join the Houseplant Hideout community.