Recipe: chrysanthemum cheesecake
For golden gourmets
Who doesn't love cake? And who doesn't love the cushion chrysanthemum, Garden Plant of the Month for September? It's time to get stuck in: plant a cushion chrysanthemum and then make a cheesecake. With a tasty addition of petals from the chrysanthemum as the finishing touch. 
What you need:
400 grams full fat cream cheese

150 ml. organic cream

150 grams white fairtrade chocolate, finely chopped

zest/juice of 2 organic lemons

2 vanilla pods (seeds only)

3 free range eggs

60 grams sugar

60 grams sieved flour

pinch of salt

75 grams butter

1/2 pack of digestive biscuits in fine crumbs/powder

3 tbsp dried chrysanthemum*

fresh Garland chrysanthemum*petals (approx. 40)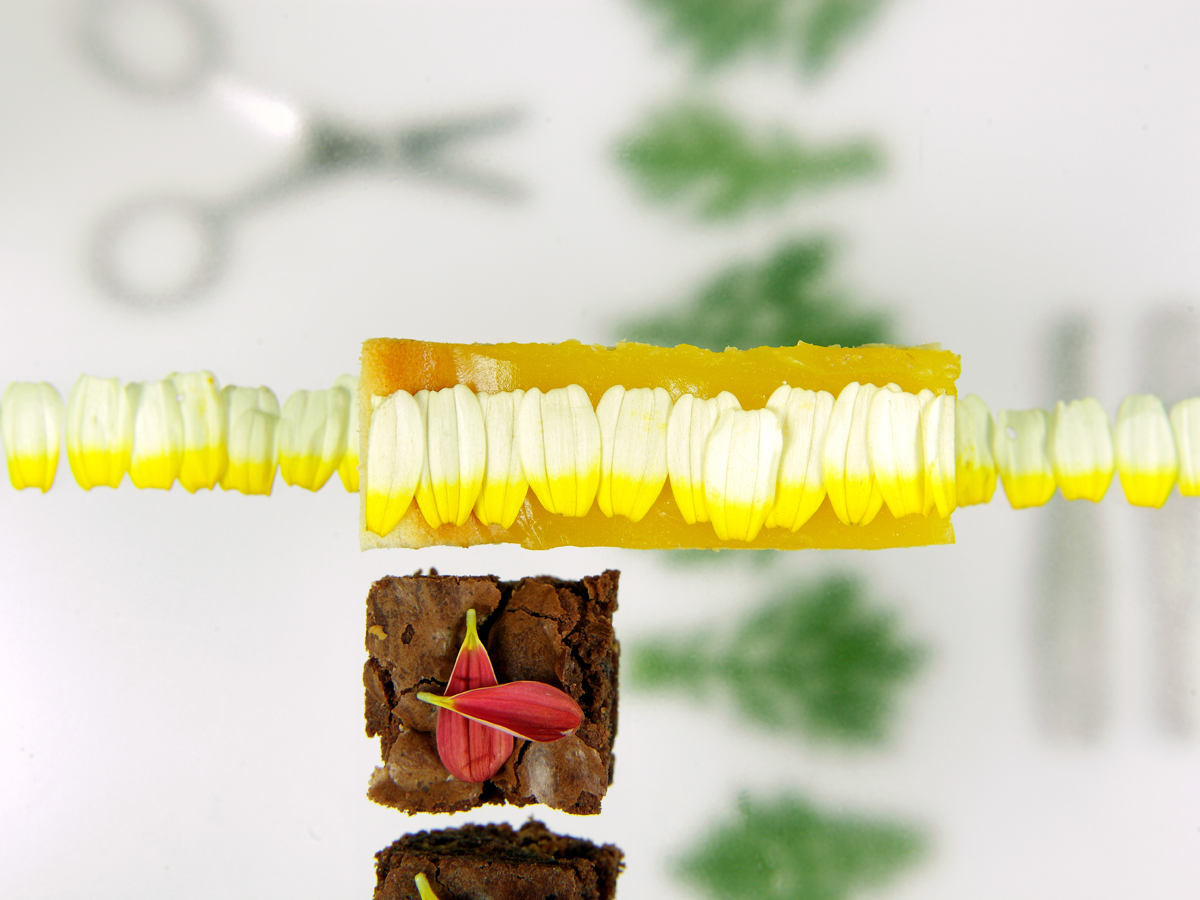 ---
How to make it 
Grind up the biscuits in a food processor and mix with the molten butter to produce a sticky 'sand'. Crumple up a piece of baking parchment and spread the mix in a round springform cake tin. Spread across the base and press down evenly and firmly. Heat the cream (do not boil) in a pan with the dried chrysanthemums, and leave to infuse for at least 15 minutes. Taste to check the flavour of the cream. Sieve the cream and return to the pan. Gently reheat with the white chocolate until it's molten and smooth. Beat the eggs with a mixer with the sugar, vanilla seeds, lemon juice and zest and a pinch of salt until airy. Then add the cream cheese and mix thoroughly. Then add the white chocolate mixture and the fresh petals. Evenly spread the mixture across the springform tin with the base.
Preheat the oven to 150° and bake the cheesecake for approximately 45 minutes (and another 10 minutes if the middle is not firm). When the cheesecake has cooled, garnish with extra fresh petals and cut sharp segments with a warm, clean knife. Success? Share your cushion chrysanthemum cake on Instagram with the hashtag #thejoyofplants.
*Dried and fresh chrysanthemums are most readily found in September at oriental supermarkets. Note: check at the sales outlet that the chrysanthemums are edible. So don't use the petals from the cushion chrysanthemum in your garden!