Alumroot 
Also known as heuchera, the alumroot is a herbaceous plant whose red leaves give your garden an instant injection of Indian summer warmth. This specific type of Heuchera "Melting Fire" makes an excellent backdrop for a festive bonfire party.
---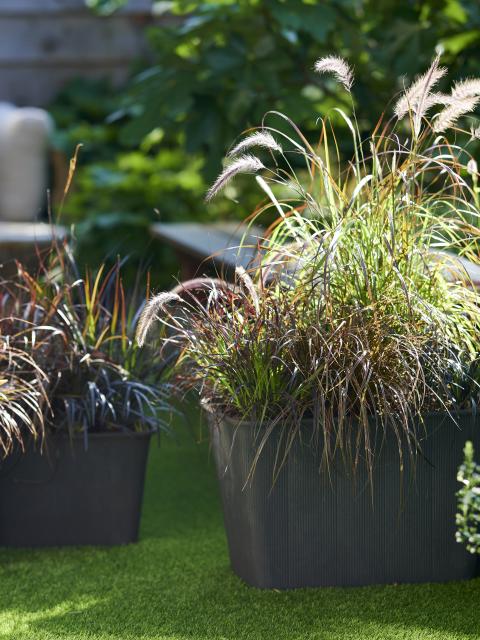 Fountain grass
The elegant blades of fountain grass are also known as Pennisteum. A majestic addition to the garden, they add a soft and romantic feel to outdoor spaces in autumn and winter.
---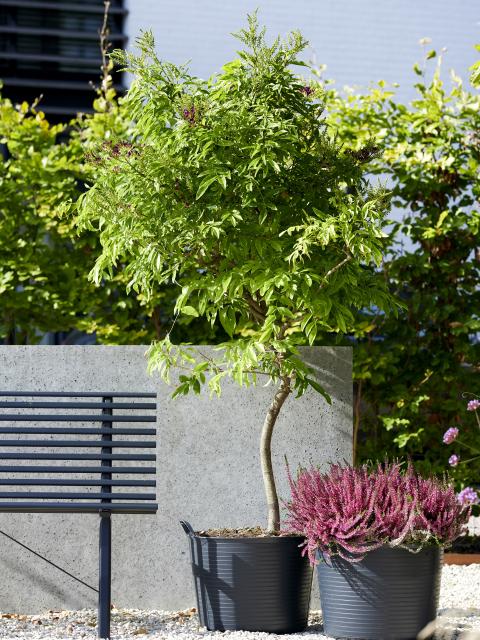 Ling heather
With its beautiful, symmetrical flowers, solid green foliage and a slightly weathered appearance: nothing gives late summer as much vibrance as ling heather.
---

Burning bush
There are as many as 150 different types of burning bush. Some are evergreen and others are deciduous. This deciduous species in the photo on the right changes colour from green to deep red in autumn.
---

Chrysanthemum
Whatever your favourite colour is, there's a good chance that there's a chrysanthemum bush with flowers that match. A few of these flowering shrubs will bring extra cheerfulness to your garden or home this autumn.
---



Hebe
Hebe andersonii Alexa is a purple-coloured plant that will refresh every grey corner of your garden. It looks stunning poking out of a chic concrete pot.
---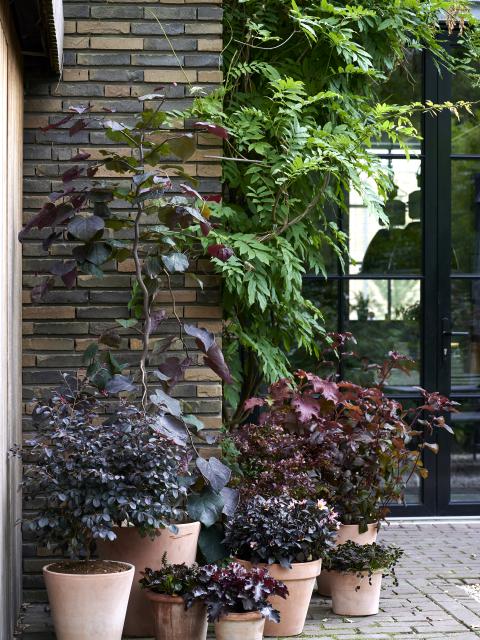 Chinese fringe flower 
Also known as Loropetalum "Chin Black Pearl", this variety of Chinese fringe flower sounds like it came straight out of a pirate film. This east Asian plant red-tinged is a beautiful addition to any autumn outdoor space.
---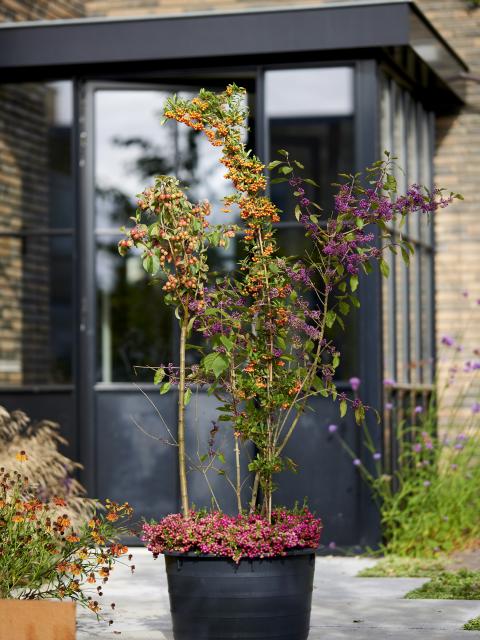 Firethorns
The beautiful flowers in springtime and the berries in autumn and winter make firethorns a great all-round ornamental plant for the garden. Place one — or several — in a pot or plant against a wall, and hungry nesting birds will thank you.
---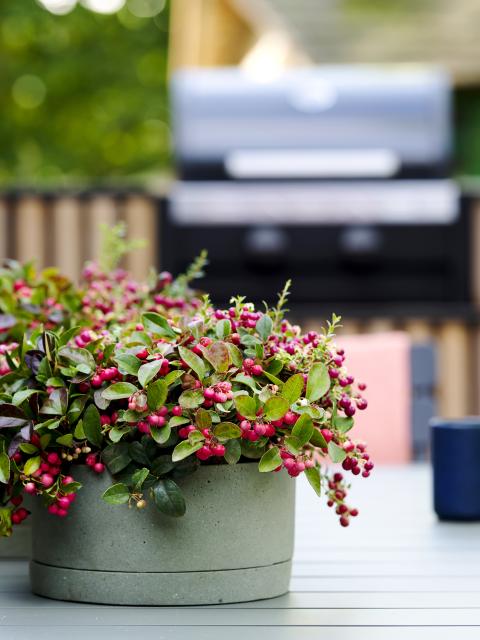 Boxberry
The first thing you notice about boxberry are its striking berries. They are red, pink or white and last all the way until springtime. As for the plant, it's a hardy ground cover that grows well in open ground. Boxberry is also beautiful in pots and pots on the terrace or balcony.
---
These are just a few of the plants that make autumn feel special. For further ideas, check out out the plant pointers of autumn aster, autumn annemone, sedum and skimmia.