Prepare for simple and smart watering
…because you'd rather be relaxing than hosing!
Let us guess: you love a green garden, but you don't really like the thought of having to constantly water it? These easy watering tricks will let you sit on the patio with a glass of something nice, whilst your plants help themselves to a drink.
Simple and sustainable 
If you want to make it really easy for yourself, you can install an irrigation system in your garden. Individual reservoirs are more practical on a balcony and for individual pots and containers that you may want to move around when you rearrange your garden. The best-known are the spouts that fit onto an ordinary plastic bottle. The plant can go for days with one of these without you having to do a thing. It's a budget-friendly and sustainable method, since bottle and spout can be constantly reused.
For which plant? As the bottle is not particularly subtle, this is primarily an option for containers and pots with a lot of foliage that can hide the bottle. 
House of Thol
Glass sphere for your plant 
If you like things that are quirky and subtle, the system from House of Thol might be the thing for you. The reservoir consists of an attractive glass sphere with an old-school cork and a terracotta spike that goes into the soil. The porous spike allows the soil to absorb the required amount of moisture. A plant can last roughly a fortnight on one reservoir, so you can spend all that time reading or relaxing in your garden.
For which plant? A feature that works in a bowl on your garden table or in your finest pots on the patio. 
---
Managing your plants like a CEO 
The Parrot Flower Power is a wireless plant sensor that looks a bit like a twig. You download the accompanying app and insert the Parrot in the pot, where it will measure light intensity, temperature, nutrients and humidity. If the plant is too wet or too dry, you will get the message on your phone about what to do (e.g. "Water in two days' time"). The app has a library with information of over 7000 plants, so you don't need to do any research yourself. 
For which plant? A solo star that you want to pamper, such as a citrus tree. 
Complete with float 
Simple and no-nonsense for when you don't have the energy or the time to keep checking the soil: the Elho watering system consists of a reservoir with a window behind which you can see a red float. If the plant has too little water, the float disappears from view - top up the reservoir and it'll last another 10 to 15 days. This is very suitable for anything with a trunk.
For which plant? This system works best with a large garden plants in a deep cachepot, so that the top of the reservoir comes below the rim.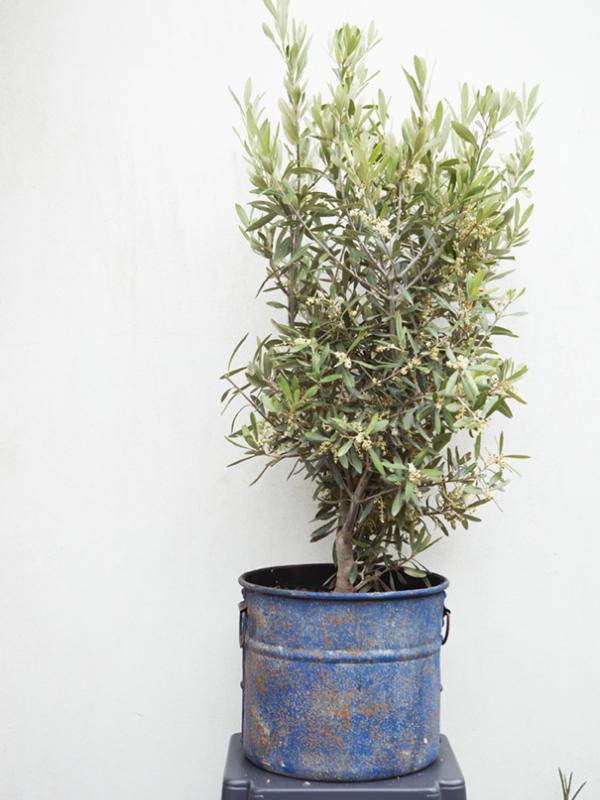 Multitasker for your pots 
If you tend to group your plants together in pots and containers, the Aquasolo Multipots system is a great option. You place the reservoir out of view, e.g. under a rack. It's connected to micro-porous ceramic cones that are placed in the soil and you can connect up to about 40 plants to one reservoir. The reservoir needs topping up approximately once a fortnight, depending on the plants and the weather.
For which plants? Suitable for all your pots and containers. You control the amount of water for each plant with different cones: hence a thirsty hydrangea can be connected to the same reservoir as a moderate drinker like an olive tree. It saves you unnecessary work and gives you more time to chill on the patio!