Bromeliad
Beautiful colours and a tropical look, the Bromeliad, is flamboyant and grows in a strong fountain shape flame (or even a Pineapple!) – great for mums who shun the traditional. It may look exotic, but they are easy plants to look after and last for up to 6 months.
Hydrangea
For instant, floral satisfaction - you can't beat a beautiful Hydrangea! English botanist Sir Joseph Banks brought a Hydrangea back to Europe for the first time at the end of the eighteenth century. A showstopper full of delicate blooms - this plant is the perfect fit for any home and one we know she will love. 
The Flamingo plant 
The Flamingo plant (Anthurium) is one which glows with happiness when placed in the light. As its name suggests, it is a statement plant which stands strong on its own. It instantly lifts its surroundings with its bright colours of red, pink, purple and yellow and is sure to brighten your mum's home.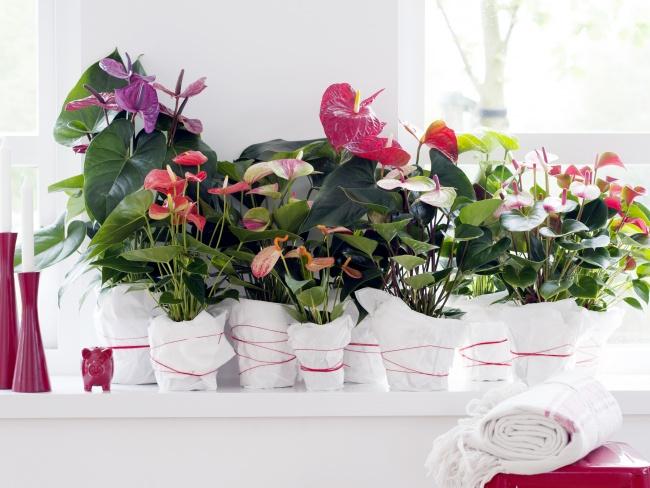 Potted Rose 
The potted rose has all the style and quality of its big sister but can be admired from the comfort of your own living room (or your mother's in this case!). They come in all flower sizes and colours, making it a popular choice - and with the right care they will flower profusely for a long time. Keep that love coming! 

Did you buy your mum a plant this Mother's Day - we would love to hear about it! Let us know how your day unfolded on Facebook, Instagram or Twitter.