Knowledge is power
Assess the size of your outdoor space is, and its orientation: is it south-facing, or does it look onto the cool north? Then think about what plants you want to buy and decide whether they fit with you and your space in terms of their needs (sun/shade, type of soil) and your requirements (flowering season). Check also that early spring is the right time for planting out: for annuals, for example it's best to wait until after mid-May.
Planting in beds
If you have a spacious enough garden for flowerbeds, then plant out your plants here, so they have plenty of room to stretch out their roots. Do it like this:
Dig a hole in the soil that the roots will easily fit into.
Enrich the soil in and around the hole with compost.
Loosen up the roots and place the plant in the hole.
Half-fill the hole with soil.
Pour in water until there are no bubbles.
Fill up the rest of the hole, press down gently and then you're done.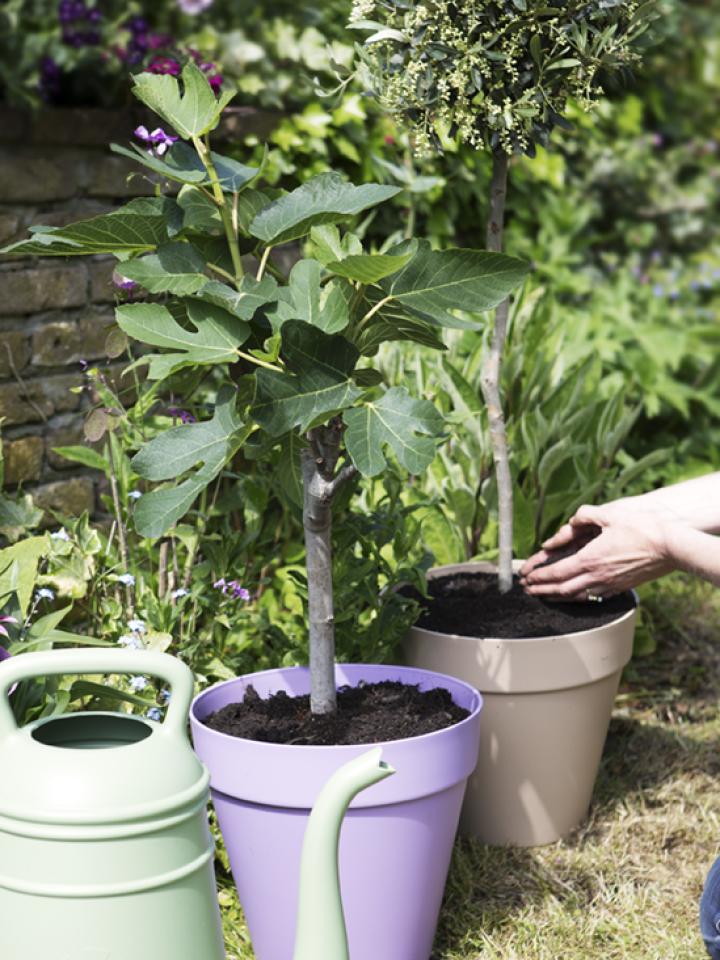 Planting in pots
You can transform an empty balcony or patio into a flowering paradise with pots, hanging baskets and plant-filled containers. Choose plants that flower sequentially, so that there is always something pretty to admire. Plants in pots dry out quickly because of the sun and wind, so water them regularly. A few more handy tips:
Terracotta pots retain more water than plastic pots.
Place pots on a saucer into which the water can drain.
Always choose a plant pot with growth in mind.
Wrap up delicate plants when there are night-time frosts in spring. 
Feed and prune your plants for optimum flowering success.
MORE INSPIRATION
Need some more spring inspiration? Take a look at our spring dossier for green inspiration and tips, discover frost-resistant plants or roll up your sleeves and get started on these spring jobs for the garden. Share your greenery with us via Instagram or Facebook with the hashtag #thejoyofplants.