Succulents
Agave, aeonium, sedum and the jade plant are all succulents that store moisture in their leaves, making them excellent choices for those hot, dry summer months. Eucalyptus is also resistant to heat and drought, due to its oil-bearing properties. Together they form a beautiful green-grey palette of sun-drenched summer.
Shrubs
Fill up your garden with shrubs such as buddleja and garden roses and enjoy their colourful flowers. Hardy yew and osmanthus can be used together as green garden fencing, but they're also interesting placed separately as a statement. Bay laurel, with its beautiful dark green foliage and white flower clusters, adds a touch of the Mediterranean to your garden or balcony all year round.
Perennials
You can enjoy flowering perennials such as geranium or ornamental grasses such as pampas grass every summer. Botanical beauty aster and verbena flower until late autumn, proof of their strong stamina. Yarrow is a good option for a relaxed-feeling garden, where nature is allowed to run its course and butterflies and bumblebees are encouraged. You can also attract butterflies with the purple plumes of salvia, and when stately echinacea blooms, you know that it's truly the height of summer.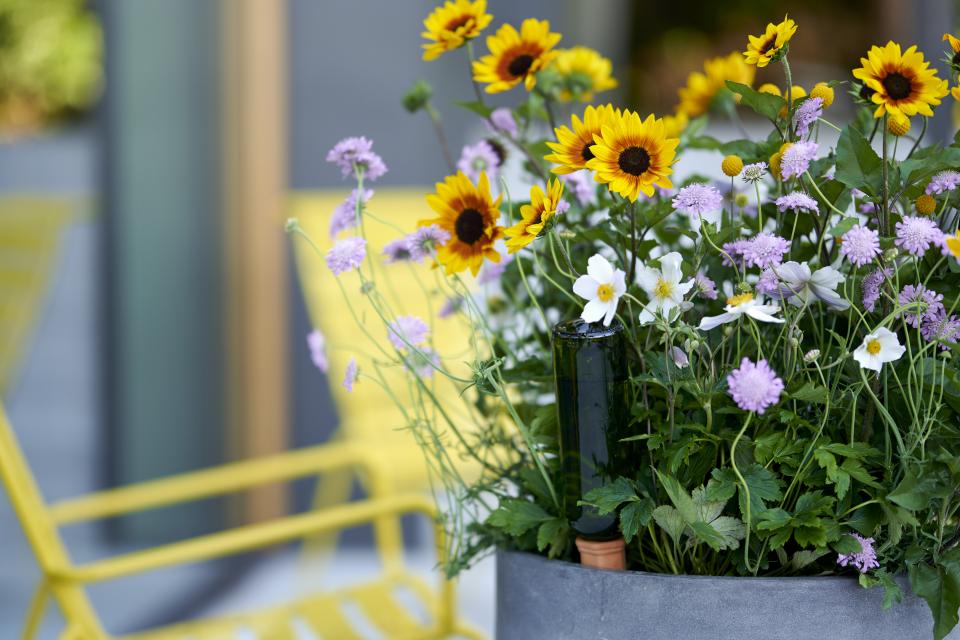 Which of these heat-resistant plants will get a place in your outdoor paradise? Tell us on Facebook or Instagram with #thejoyofplants.