What you need:  
Aglaonema
Sturdy coloured pot which widens slightly at the bottom
Masking tape
Pot of paint and brushes
Stickers in various colours
Scissors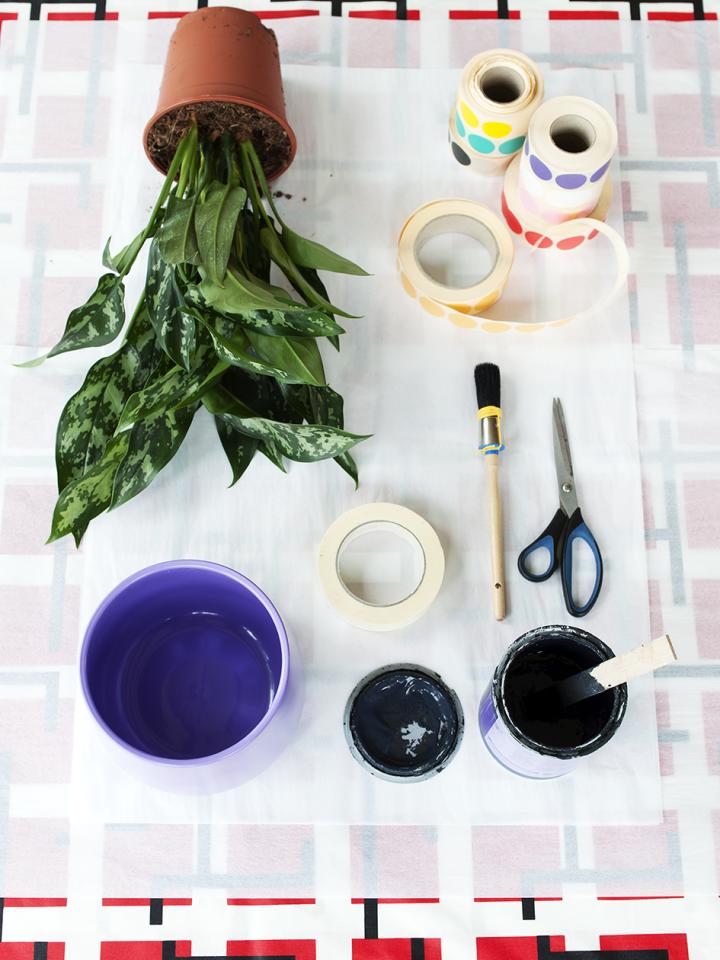 How to make it
Step 1:
Place a strip of masking tape on the pot some distance from the bottom, and paint the bottom part in a different colour. Leave to dry thoroughly.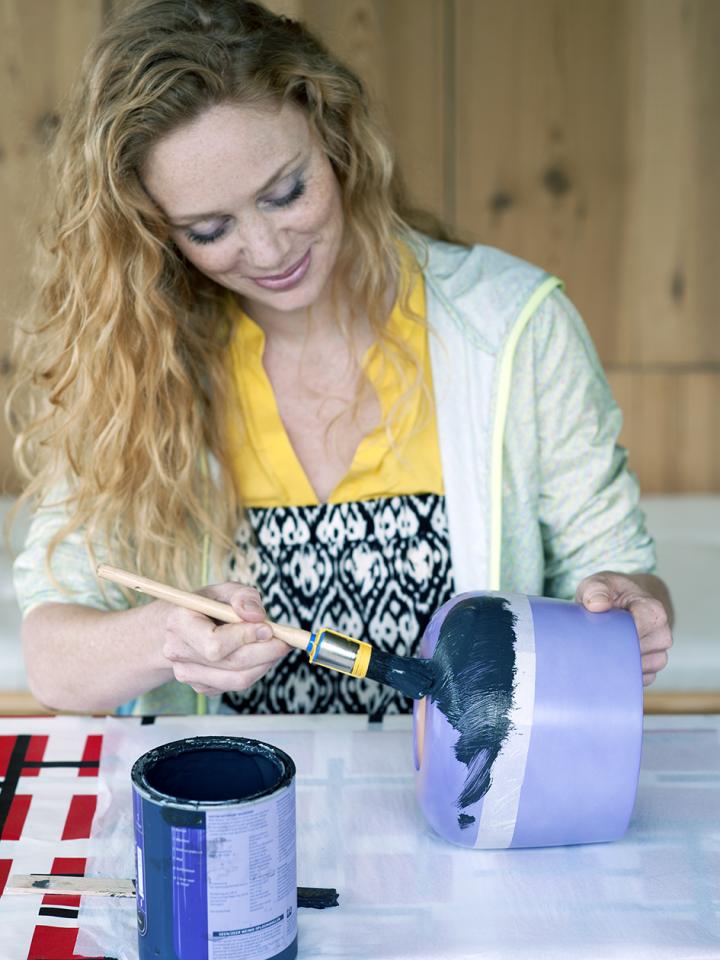 Step 2:
Remove the tape, stick the stickers on the pot. Have some variation: it's nice if they're not all perfectly lined. You can cut circles into quarters - as here - to give an unusual effect.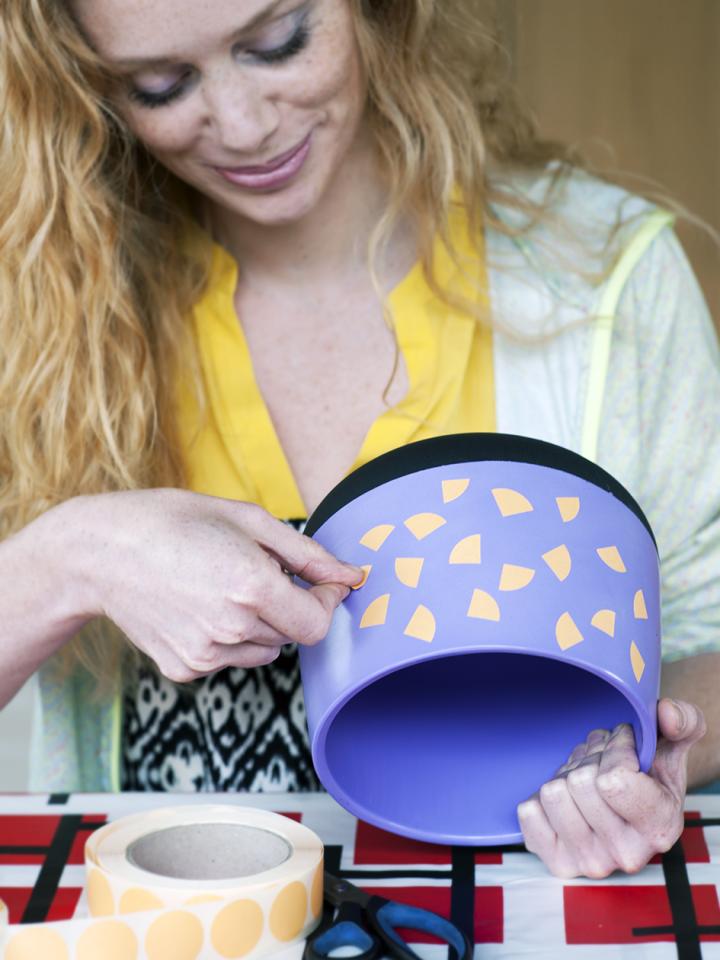 Step 3:
Place the Aglaonema in the pot: the leaf markings and the pattern on the pot will then provide plenty of excitement together in order to brighten up the evenings when the nights start to draw in.