You will need:
Terracotta pots without drainage holes

Tape measure

4 planks: 1 x 80 cm, 1 x 60 cm and 2 x 20 cm

Screws, sandpaper, power screwdriver

Candles

Brushes

Paint in a colour to match your plants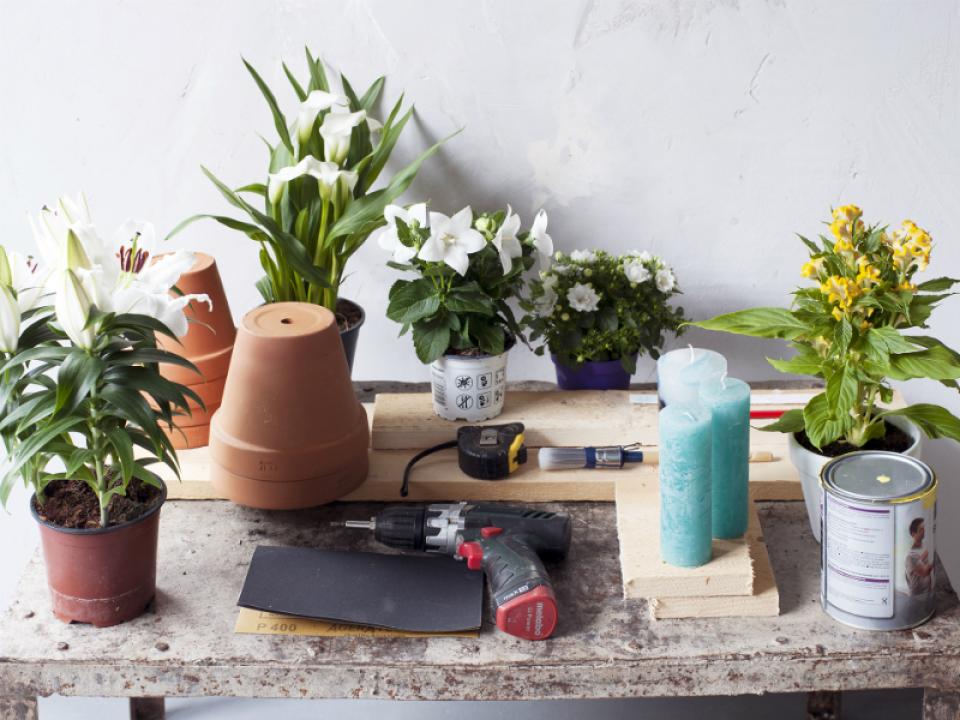 ---
How to make it: 
Step 1
Screw the altar together, lightly sand it so that there are no loose splinters.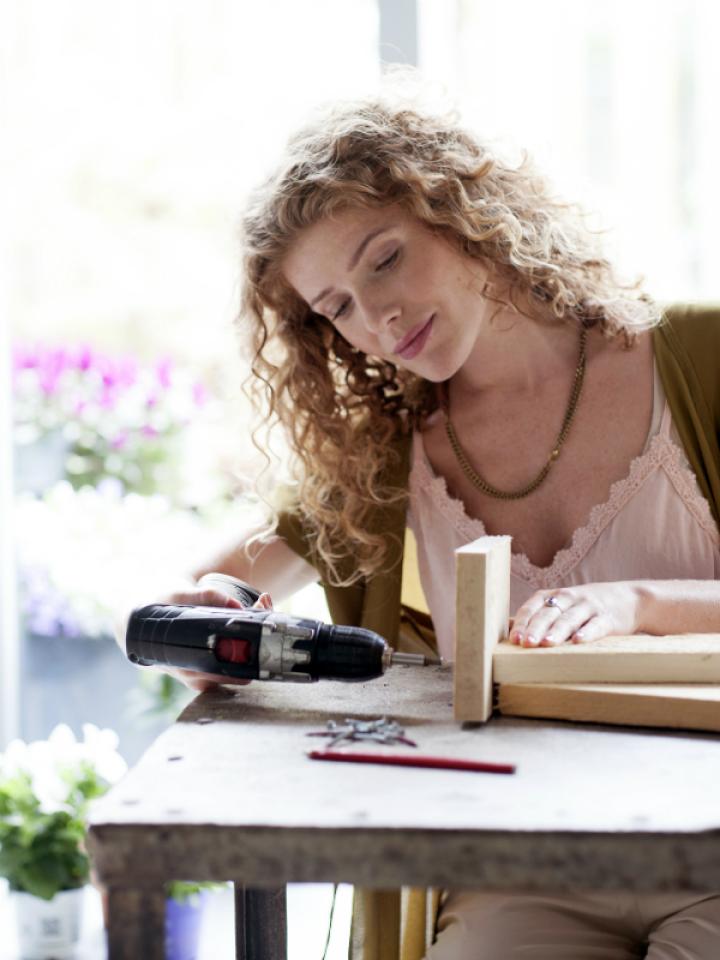 Step 2
Paint the pots in the colour of your choice.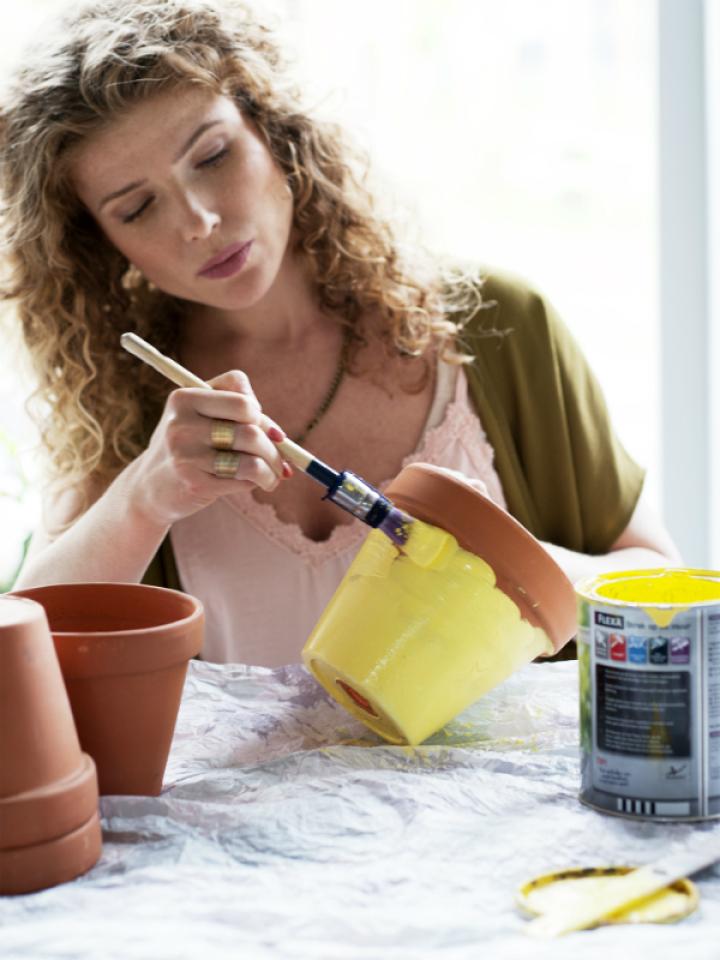 Step 3
Plant the inside-out plants in the pots and place them on the altar. Put candles next to them. You can use the bottom plank to display natural treasures such as attractive feathers, fossils, semiprecious stones or air plants such as Tillandsia.