Conserving natural beauty
The cacti sculptures while incredibly lifelike will be surrounded by lush living plants styled by Conservatory Archives. The Cactus House presents a collection of marble and alabaster sculptures which are suited to interior spaces and are all available to buy.

As a sculptor, Russell bridges the gap between artist and craftsman, this is reflected in his delicately rendered organic forms carved out of alabaster, onyx and portland limestone. A trained stone carver with a background in conservation and ornate sculptural commissions, Russell is bringing his artisan skills to create these new pieces in his first solo exhibition with Hignell Gallery.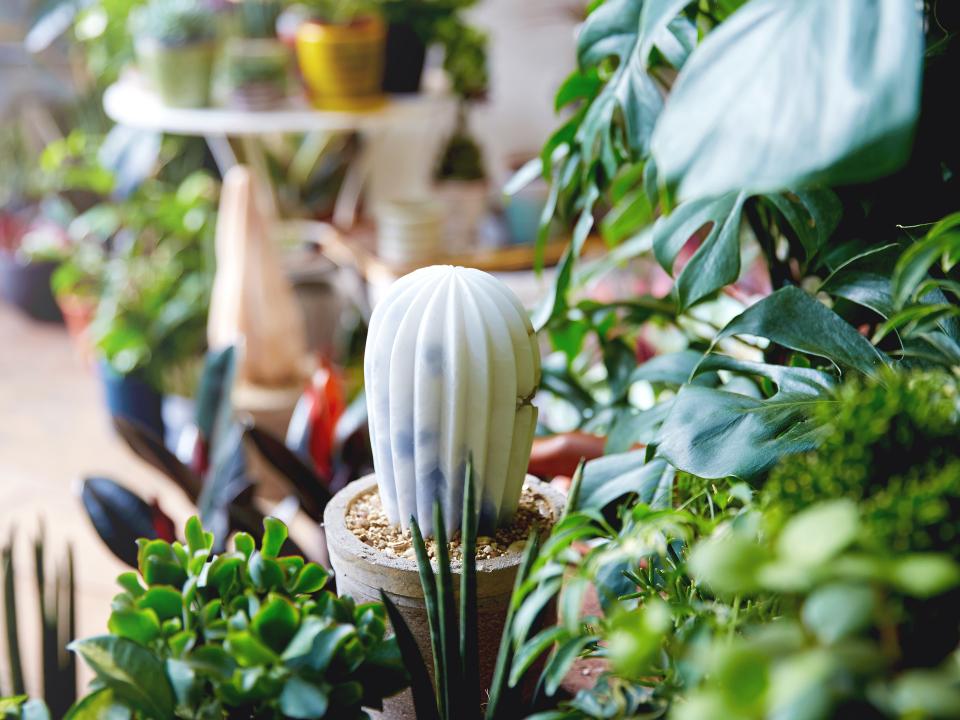 The Cactus House is at the Hignell Gallery, 12-14 Shepherd St, Mayfair, London W1J 7J and is open now until 3 July.